Centers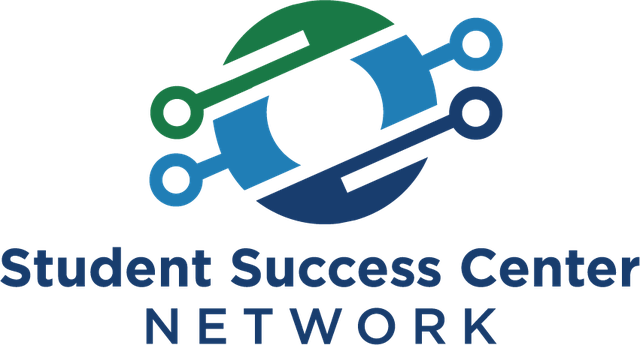 Why Centers?
Community colleges working to improve completion rates can end up with a sea of initiatives, programs, and reforms that affect every aspect of their operations. But often these efforts are disjointed, and they are typically available to only some students.
While small-scale efforts and individual initiatives may help small numbers of students, they are not enough to move the needle on completion. Truly improving outcomes requires large-scale, institution-wide change.
That is why JFF is helping states around the nation launch state-level organizations, known as Student Success Centers. With the support of JFF, these Centers are delivering expert guidance to community colleges on how to implement large-scale student success reforms—namely, guided pathways.
This work is essential for all colleges that want to serve all students well. It also is complex and difficult.
What do Centers do?
A Student Success Center connects the dots between colleges across the state so they can collectively meet their state's completion goals. The Center creates a coherent, statewide framework for action, or a lens through which community colleges in the state evaluate, align, and integrate their work in various student success initiatives.
Through the Center's work, colleges across the state can learn from—and build on—outstanding work at their neighboring and peer institutions. They have access to shared resources, opportunities to learn from one another, and support to scale effective practices statewide.
JFF really listens to Center directors' suggestions and immediately takes action. This level of responsiveness is much appreciated and not always the norm in other organizations. I can't imagine doing this job without this wonderful support!

Christine Harrington, Former Executive Director, New Jersey Center for Student Success
Pathways
Student Success Centers—with the support of JFF—help colleges undertake, focus on, and work through the complex, large-scale effort of implementing guided pathways.

Guided pathways are academic and career pathways that provide structure, mileposts, and clear outcomes for each student's college experience. Each pathway is based on a program of study that is aligned with specific employment goals and/ or additional education. Guided pathways also incorporate a range of evidence-based supports for students.
Guided pathways are effective because they touch on every aspect of the student experience. For the same reason, implementing this approach is complicated. It demands that colleges reassess virtually everything they do, identify what is working well, and redesign elements that are not meeting students' needs.
Centers provide training, support, and guidance to colleges as they undertake this challenging, complex work. In addition, Centers build partnerships with K–12 educators, universities, employers, policymakers, and other stakeholders.

Through their efforts, Centers are leading the design and implementation of guided pathways across their states, helping to build a national movement.
Impact
Half of US community colleges benefit from the guidance of the national Student Success Center Network. The Network has grown over the past decade to include 16 Centers. These Centers have the potential for reaching over two-thirds of all community college students nationwide.
Just as the number of Centers is growing, so are our partnerships with leading organizations in the field of student success. As of 2019, JFF is working to equip Centers and their colleges with the expert guidance of eleven service providers:
Achieving the Dream
ASA Research
The Aspen Institute
Baldwin Consulting
Carnegie Math Pathways, WestEd
Charles A. Dana Center, UT Austin
Community College Research Center

Community College Research Initiatives
National Center for Inquiry and Improvement
Next Chapter Communications
Research for Action
Public-Private Investment Creates the Arizona Center for Student Success at Ten Community Colleges in the State