Special thanks to our partners for helping make this work possible: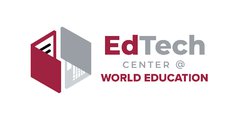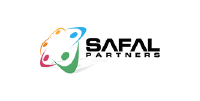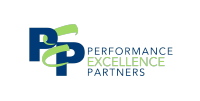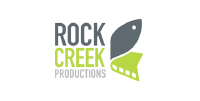 This project is funded by U. S. Department of Education OCTAE/DAEL contract GS10F0094X. The views expressed in this project do not necessarily represent the policy of the Department of Education and its contents should not be considered an endorsement by the Federal government or the funding agency.
Landscape Scan
Technology is built into nearly every aspect of our daily lives and how we learn and work. Today, digital resilience – the awareness, skills, agility, and confidence to empower users of new technologies and adapt to changing digital skill demands – is more important than ever for active participation in society and the economy. Yet research shows that an estimated 32 million Americans struggle to use a computer, and half of all Americans say they are not confident in using technology to learn. Many current adult education teachers have either not been formally trained or had training that lacked explicit support for digital literacy instruction of their learners. These inequities bring considerable costs to them and our wider society and threaten economic recovery efforts, as over 8 in 10 middle-skill jobs require digital skills.
The DRAW team used a mixed-methods approach to answer these core research questions, which resulted in the Landscape Scan.
Dive Deeper into the Landscape Scan
What remaining resources and approaches are most relevant for educators seeking to increase digital literacy and digital resilience for an adult learner population? These deep dives into the Digital Resilience in the American Workforce (DRAW) findings, from our national landscape scan on adult digital literacy, offer a closer look into resources and approaches for adult educators to use in the classroom. Explore the chapters of the DRAW landscape scan for a robust exploration of invaluable resources for digital literacy, instruction, and resilience.
Goals
Through DRAW, we will provide the field with flexible, evidence-based, piloted strategies and materials that help teachers build the digital literacy skills and digital resilience of adult learners. These efforts will help adult learners obtain the digital knowledge and skills necessary for postsecondary education and training, employment, civic engagement, and economic self-sufficiency.
Together, and in partnership with practitioners across the country, we will:
Identify and curate existing resources for assessing and developing digital literacy skills and resilience.
Co-create additional resources to fill gaps identified in the landscape scan.
Developing a Digital Library to pull resources together in user-friendly, flexible formats with actionable strategies that work with diverse adult learner populations, including beginning-level English learners.
Train adult education professionals in how to integrate high-quality resources into their instruction.
Support professional development (PD) that enables teachers to be strategic and learner-focused in their lesson planning and instruction.
Support adult education programs in designing effective, flexible, technology-enabled education and support services.
Provide state Adult Education and Family Literacy Act (AEFLA) funders and their PD providers with models, guidance, and resources for supporting funded programs as they sustain and expand digital literacy efforts.
Technical Assistance
The Technical Assistant (TA) Pilot Program is a training program for Adult Education and Family Literacy Act (AEFLA) funded instructors and state Professional Development (PD) leads involved in digital literacy implementation. The pilot is an opportunity for peer-learning and developing a plan to use materials created by the DRAW team to amplify digital literacy practices and resources to adult education learners in their state. This program will include a webinar, state/local program selection, and coaching.
Request for proposals are now open! Visit our resource page for more information and the application.
You can stay connected to DRAW through:
LINCS Integrating Technology Group
Learn More >
Advancing Equity in Digital Learning & Employment Tech for Adults Listserv
Learn More >