It's time to radically restructure grades 11 through 14—the last two years of high school and the first two years of college. Our systems for transitioning students from high school to college and onto careers don't work for the majority of young people because there's an intractable disconnect between high school, higher education, and the workforce in this country.
At JFF, we've come up with a solution to this problem: Let's erase the arbitrary dividing line between high school, college, and career preparation.
We're calling this the "Big Blur." It's a proposal for fulfilling our vision of a new model and new systems that serve 16-to-20-year-olds better than the fragmented mix we have now.
The reimagined ecosystem we have in mind would feature new structures that aren't high schools or community colleges, but entirely new configurations of interconnected training, education, and work-based learning programs that prepare participants to enter rewarding careers and pursue further postsecondary education. It would all be free of charge, and the learning would be aligned to labor market demands, with the academic instruction and the work-based learning programs leading to postsecondary credentials with labor market value and transferable credit.
This message is too important to ignore: We need to overhaul grades 11 to 14.
We understand that this is a provocative proposal. But it has to be. When we were doing research to develop our ideas for the Big Blur, just about every one of the nearly 50 people we interviewed expressed frustration with incremental change—change many had been leading for years with disappointing progress to show for their work.
We know we're repeating ourselves, but this message is too important to ignore: We need to overhaul grades 11 to 14.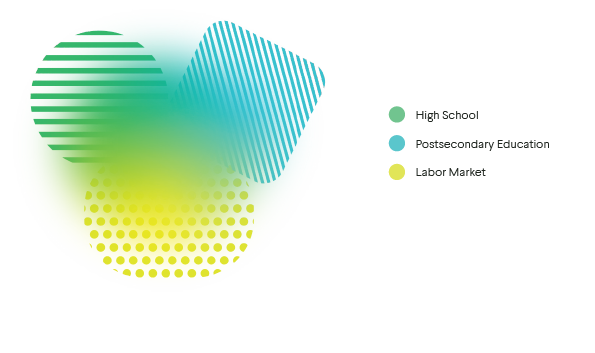 Tinkering Won't Fix Our Broken Systems
In the United States today, high school, higher education, and workforce systems are disconnected and misaligned—with incompatible expectations, governing policies, and funding streams. The transition out of high school and into college and careers is an onerous maze that's difficult for most students to navigate. The systems, institutions, and processes work better for people who are financially secure and well connected, but not well enough for the majority of young people across the country, especially Black, Latinx, and Native American youth, students from low-income backgrounds, and first-generation college goers.
For decades, innovators have tinkered with existing systems and come up with good ideas that have created meaningful change for some students, at least in isolated pockets. But attempts to scale models that help students from all backgrounds complete college and find good jobs have so far failed. They have been incapable of addressing the problems endemic to our broken—and inequitable—systems.
We're facing an urgent need to stop tinkering and overhaul the system if we want to better address the well-being of young people and meet the needs of the economy.
Even the most effective innovations and strategies to bridge those divides, while laudable and essential to sustain, are band-aids rather than solutions. For example, dual enrollment programs have proved to be effective, but they are inefficient and labor-intensive—many hours and staff expertise are required to assess high school and college course equivalencies or work on student schedules to include a 14-week college course within a high school semester. The Big Blur eliminates that inefficiency. It's also designed to improve the equity of outcomes overall, removing cost, debt, and bureaucratic red tape—impediments that those with family resources are often able to overcome, but others are not.
We're facing an urgent need to stop tinkering and overhaul the system if we want to better address the well-being of young people and meet the needs of the economy. Here are our key arguments in favor of radically rethinking and restructuring grades 11 through 14.
Postsecondary Credentials Are All But Essential
Labor market researchers predict that 70 percent of jobs will require postsecondary education and training by 2027. Individuals with a postsecondary credential on average have higher lifetime earnings and lower unemployment rates than their peers with high school or less. This pattern is exacerbated during economic crises, most recently during the Great Recession of 2008 and the COVID-19 economic collapse. At the height of pandemic unemployment, about 8.5 percent of people with a bachelor's degree were unemployed, compared with 13.9 percent of associate degree holders and 19.2 percent of people with a high school education or less. A high school diploma is no longer a reliable path to a good job. A postsecondary degree is undeniably the best investment against unemployment.
Progress Toward Degree and Credential Attainment Goals Has Stalled
In 2008, the Lumina Foundation set a goal for increasing degree attainment in the United States to 60 percent by 2025. According to Lumina's records, the attainment rate has improved by about 1 percent a year, hitting 44 percent overall in 2019, though the percentages were significantly lower for Black, Latinx, and Indigenous individuals. At that rate, the goal of 60 percent by 2025 is unattainable, and it may take people in certain demographic groups decades to achieve it. We can't wait that long.
Older Teens Are Ready to Start College and Careers
By age 16, adolescents are more adults than children. Between the ages of 15 and 17, young people's capacity for abstract thought increases and they begin to set long-term goals. They are ready to explore the adult world of work and start preparing for their first career-oriented jobs. But high schools treat them like children and rarely offer work experiences or courses that are relevant to their long-term plans. Today's young people intuitively recognize the mismatch between what they're learning in school and the demands of the employers they hope to work for. Most aspire to a college degree, but given the cost of postsecondary education, they seek more tangible returns in internships and apprenticeships and classes that are aligned with labor market needs.
Four Features Will Help the System Succeed
We believe it's feasible to build a new system that would address those urgent needs and more effectively support older adolescents' success in college and careers and eliminate many transition barriers.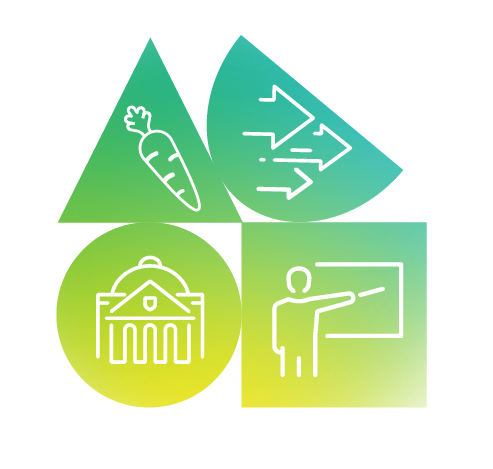 Our model has the following four features:
Incentives to promote new ways of organizing learning and support systems across grades 11-14. The incentive structure would ensure that systems are held accountable for defined outcomes and make it possible to braid current funding streams, use them flexibly, and create dedicated ones as needed.
Alignment of systems to make it possible to create new institutional structures that incorporate high school coursework, college curricula, and work-based learning. Students would enter these structures in grade 11 and take incremental steps on career pathways as they earn credentials with labor market value and prepare for further postsecondary education.
Governance structures to ensure that the grade 11-14 institutions are unified, receive adequate funding, and are aligned to the state's economic development strategy. The governance would be overseen by a state cabinet-level team with decision-making authority or an individual secretary or commissioner.
Staffing structures specifically designed to ensure that these institutions have specially trained educators and leaders to teach, curate, and organize learning programs, work experiences, and support systems for students in grades 11-14.
Until now, the long arc of efforts to reform or reimagine educational systems in the United States has suggested that we must just resign ourselves to just "tinkering toward utopia." But the Big Blur says no.
The system is broken. All of the educators, workforce professionals, and policymakers concerned with the well-being of all our young people—and with the health of our society—need to ask hard questions about the underlying assumptions we hold about our public responsibility for education and, in particular, for postsecondary degree attainment.
We're Committed to Our Vision
While expressing admiration for our bold vision, some of the people we consulted as we planned and refined the details of the Big Blur have pointed out that achieving this goal will involve a long-term, multistep effort. We agree that there's a lot of work to do. And we acknowledge that we haven't mapped out the exact steps that will lead to the adoption of new policies and the implementation of a better system.
But we are committed to the Big Blur. We want to start with new assumptions and build a new model of educating and training 16-to-20-year-olds that will substantially increase the number of young people who are set up to prosper as adults. That will require all stakeholders in the education and workforce ecosystem to join together to build a future that works for everyone. We welcome your thoughts and comments.