Talent of Tomorrow Fellowship
JFF's Talent of Tomorrow Fellowship, powered by the ECMC Foundation, is an innovative approach to helping employers tap a diverse pool of talent to find and retain qualified workers to power their businesses.
About
The Talent of Tomorrow Fellowship, powered by the ECMC Foundation, is designed to support companies committed to diversifying their talent sourcing solutions and strengthening their workforces.
The fellowship is a professional development program for emerging HR leaders who want to help propel their companies' workforces into the future. Through this yearlong program, fellows will discover how to take advantage of local community college career and technical education (CTE) programs to recruit talent and build a workforce that stays. In addition, they will learn how partnering with these programs can help bolster a company's diversity efforts, and they will have opportunities to network with like-minded professionals across the country.
The Fellows
The Inaugural Fellows of Talent of Tomorrow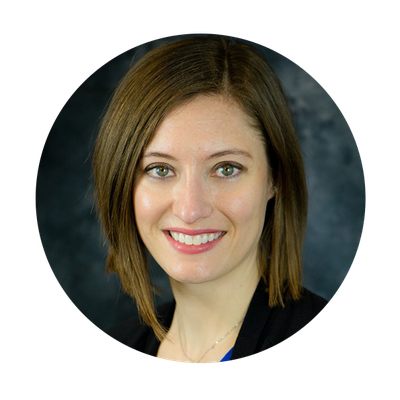 Tara Beck
Trane
READ MORE...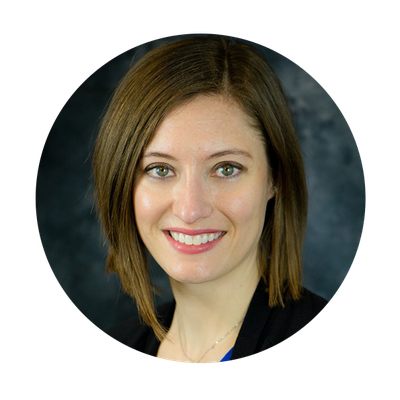 Tara Beck
Trane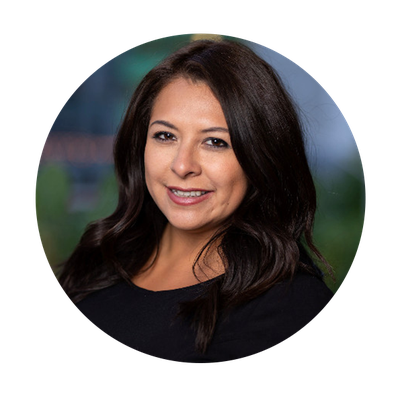 Erika Bucaro
Supervisor, Education Programs, McDonald's
READ MORE...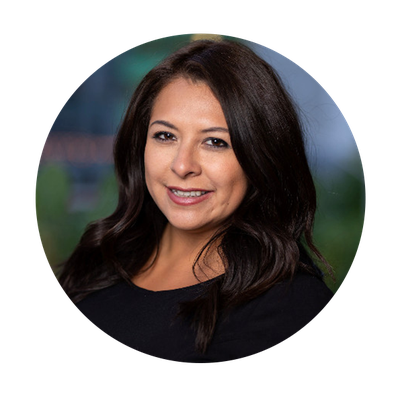 Erika Bucaro
Supervisor, Education Programs, McDonald's
Bucaro is a supervisor of education programs at McDonald's, specializing in the development and execution of education solutions to enhance workforce capability, the employee talent pipeline, and McDonald's employment image. She graduated from Colorado Technical University with a bachelor's degree in organizational behavior in 2017 and is currently finishing her master's degree in science in business administration. She has extensive experience in higher education and is skilled in learning and development. She has a passion for education and has worked in the higher education industry for the past 18 years. Currently, Bucaro is managing and developing strategic college partnerships and apprenticeship programs at McDonald's. ​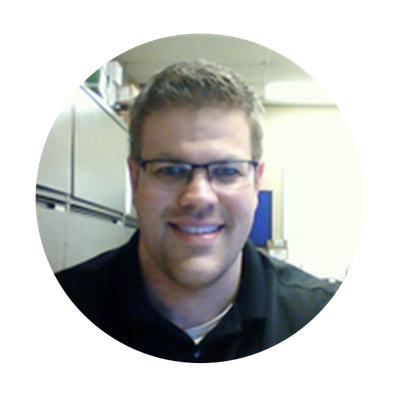 Bryant Camp
HR Generalist, Matcor
READ MORE...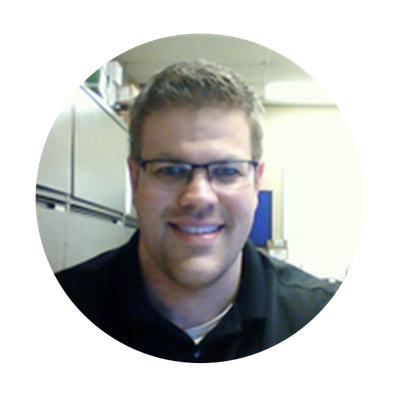 Bryant Camp
HR Generalist, Matcor
Bryant Camp graduated from Greensboro College in North Carolina in 2007 with a degree in business administration. Camp gained his human resources experience over five years in the food and beverage industry overseeing human resources responsibilities for up to 70 locations at any given time. He moved on to his current position at Matcor Metal Fabrication. Camp has been with Matcor now for just two years. He is responsible for recruiting, employee relations, time, and attendance. Camp is married with two children ages four and one.​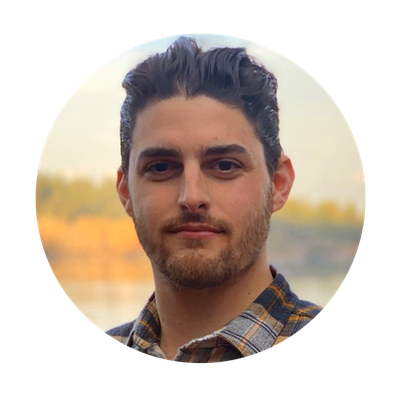 Nicholas D'Antonio
Workforce Development Strategist, Lockheed Martin
READ MORE...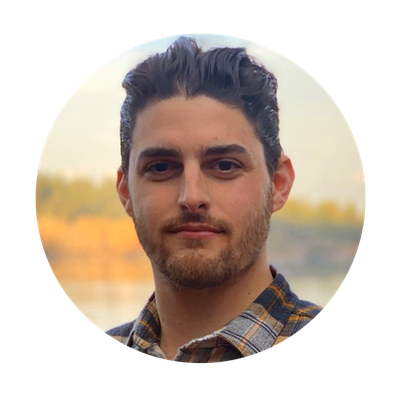 Nicholas D'Antonio
Workforce Development Strategist, Lockheed Martin
Location: Asheville, North Carolina, and Washington, DC​
Current Role: Workforce development strategist at Lockheed Martin. Responsible for leading a strategy to increase collaboration and partnership between Lockheed Martin facilities across the United States and two-year colleges in addition to our $35 million STEM and vocational scholarship investment. ​
Past Roles: Digital skills program manager, AWS; senior analyst, U.S. Department of Labor; director, strategic partnerships, Koch Industries; program manager, National Association of Manufacturers.
Education: Bachelor's degree in business administration from American University; master's degree in business administration from Washington State University (in progress).
Fun Facts: Chairman of Lockheed Martin Enterprise Operations PRIDE BRG, advisory board member at Northern Virginia Community College's E&T Division, father to two four-legged kiddos, partner to Emily. ​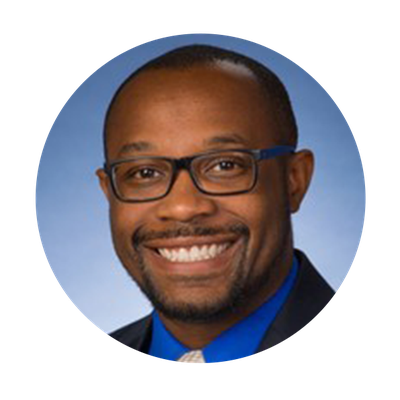 Ryan Ellis
Talent Advisor, Lincoln Electric
READ MORE...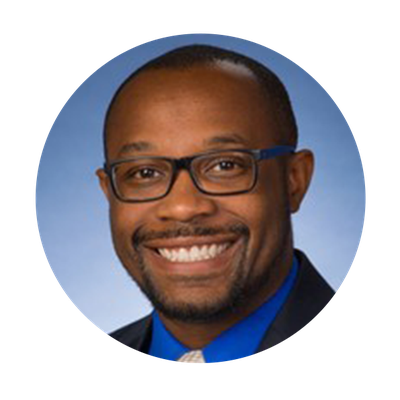 Ryan Ellis
Talent Advisor, Lincoln Electric
Ryan Ellis has worked in the talent acquisition space for almost 15 years and has experience in manufacturing, health care, and IT. Currently, Ellis is leading the U.S. recruitment team at Lincoln Electric and is focused on keeping professional, production, and university relations staffed appropriately. In addition, his team handles the onboarding and training for all new hires who start in the Cleveland operations business.​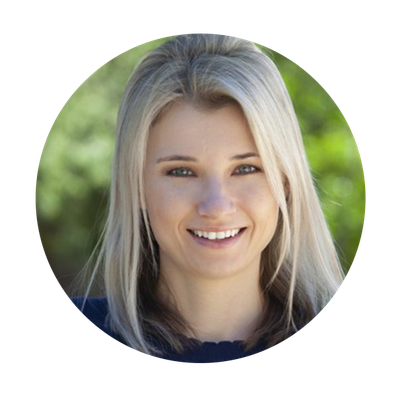 Nataliia Johnson
Recruiter, Caterpillar
READ MORE...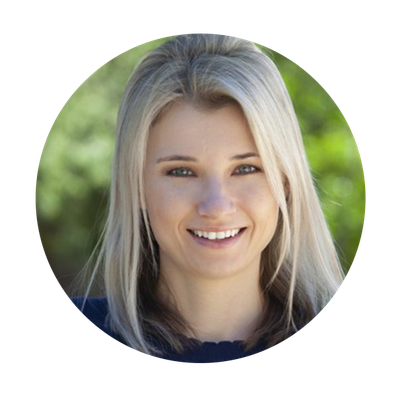 Nataliia Johnson
Recruiter, Caterpillar
Entrepreneurial talent acquisition leader that loves to be a deeply integrated partner to the business.​
Johnson was born in Ukraine and moved to the United States after graduating from National Aviation University with a bachelor's degree in international relations.​
Johnson started her career in the hospitality industry by working at the most beautiful National Parks: Grand Canyon, Death Valley, and Grand Teton. She completed her human resources internship with Allstar Security Co in New York City. After her traveling adventures, Johnson decided to move to Tucson, Arizona, and join Canyon Ranch as talent manager. Johnson has five years of experience recruiting for a wide range of positions in IT, HR, engineering, executive, medical, and customer service fields. Johnson successfully developed and led the company's first marketing internship program. Recently, she created a program with Caridad Community Kitchen that allowed the organization to hire great talent from low-income communities. ​
Jennifer Lucia
Education PMP, IBM
READ MORE...
Jennifer Lucia
Education PMP, IBM
Lucia currently leads the U.S. college deployment and implementation strategy for IBM's EdTech platform, SkillsBuild. She also managed P-TECH Brooklyn, IBM's flagship school, for two and a half years. Prior to IBM, Lucia taught high school English for six years. ​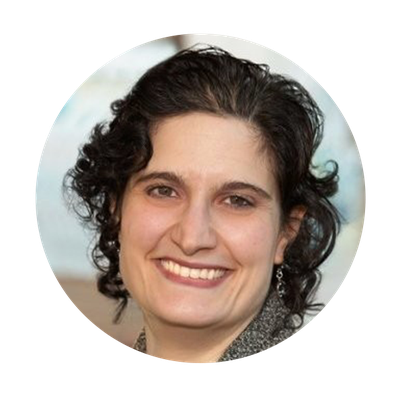 Marianne Merola
Education Programs Manager, McDonald's
READ MORE...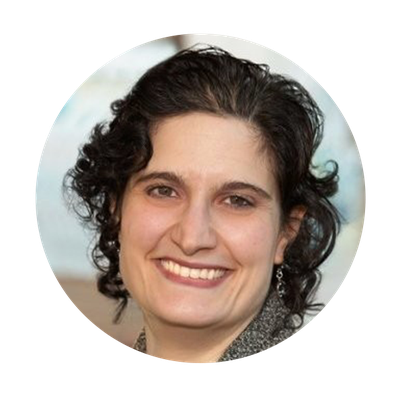 Marianne Merola
Education Programs Manager, McDonald's
Merola is the manager of education programs at McDonald's. Along with the rest of her team, she works on Archways to Opportunity, which is McDonald's education strategy. The team focuses on everything from providing ESL classes to college tuition assistance, to workforce development and beyond. Marianne has a master's degree in human resources and industrial relations from Loyola University Chicago. She loves to engage an audience, provide expert advice, and explore avenues for employee success.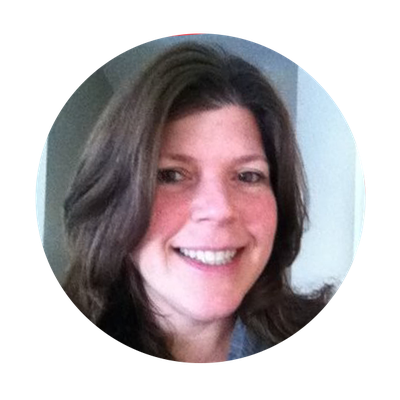 Michelle Temkin
Recruiting Manager, Accenture
READ MORE...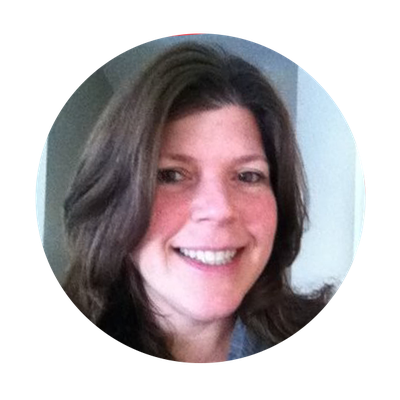 Michelle Temkin
Recruiting Manager, Accenture
Temkin is the recruiting lead for Accenture's North America apprenticeship program, for which she leads recruiting efforts and works with local and national partners to promote opportunities for employment and advancement to close the opportunity divide. Temkin also serves as the entry-level technology talent pool lead, where she supports the team and the business as it hires recent four-year graduates into Accenture.
During Temkin's time at Accenture, she has had the opportunity to work with a variety of teams and across several areas of the business in a recruiting capacity. She has worked across both entry-level and experienced recruiting, and for the past several years has been focused on the entry-level recruiting program for technology. Temkin has continued to grow her career within the entry-level recruiting organization, and the apprenticeship program has been a highlight of her career.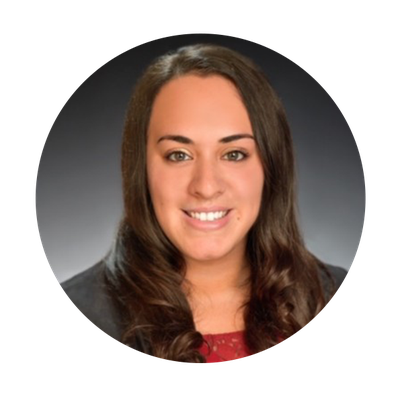 Morgan Vazquez
Director, Head of Early Career Talent Acquisition Programs, Walmart
READ MORE...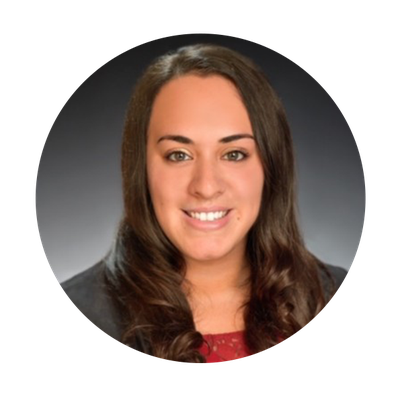 Morgan Vazquez
Director, Head of Early Career Talent Acquisition Programs, Walmart
Vazquez joined Walmart in August 2020 as the head of early career talent. In her role, Vazquez leads a team of over 30 talent professionals that are focused on recruiting Walmart's pipeline of high-potential, early-career talent, expanding opportunities to enable, source, and hire diverse talent into the enterprise, and developing dynamic intern and associate programs aligned to the company's most strategic business needs.​
Prior to Walmart, Vazquez spent 11 years in a variety of human resources roles at JPMorgan Chase and BNY Mellon. A proud alumna of Fordham University, Vazquez is a steadfast champion of diversity, equity, and inclusion, and a frequent volunteer with local community organizations that support professional growth for underrepresented students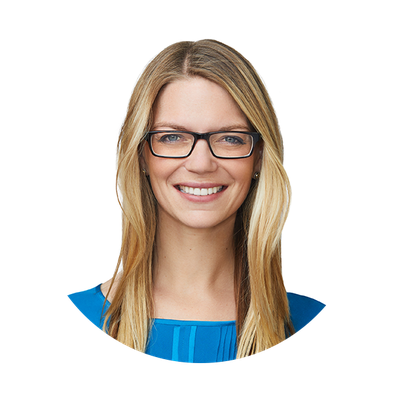 Natalie Van Kleef Conley
Chief Learning Officer, Qwiklabs Google
READ MORE...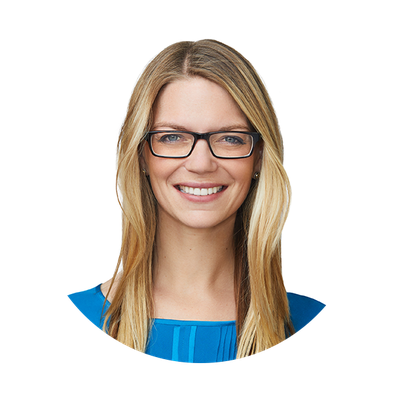 Natalie Van Kleef Conley
Chief Learning Officer, Qwiklabs Google
Companies Where Our Fellows Work Community colleges can be key sources of talent for companies in our communities. The companies my college works with rely on us for diverse recruitment pools and lasting sources of talent tailored to employer needs. We develop employees who have the skills and attributes employers seek in the modern workforce.

Bill Pink , President of Grand Rapids Community College, Grand Rapids, Michigan
The Need
Companies must reimagine the talent they need not only to manage today's challenges, but also to thrive in the future. This future will require a more resilient, inclusive, and diverse workforce. Harnessing graduates of career and technical education programs can be part of the solution—providing robust pipelines that tap into local, highly-quality talent sources.
Three reasons you should engage CTE programs:
Community college CTE programs provide quality graduates who will bring the skills and drive your company needs to succeed.
Community college CTE programs serve as direct pipelines of talent to your company, and they can accelerate your company's diversity efforts to create the workforce of the future.
Partnering closely with community college CTE programs can allow you to influence training at the onset, customizing programs to your needs.
Get Involved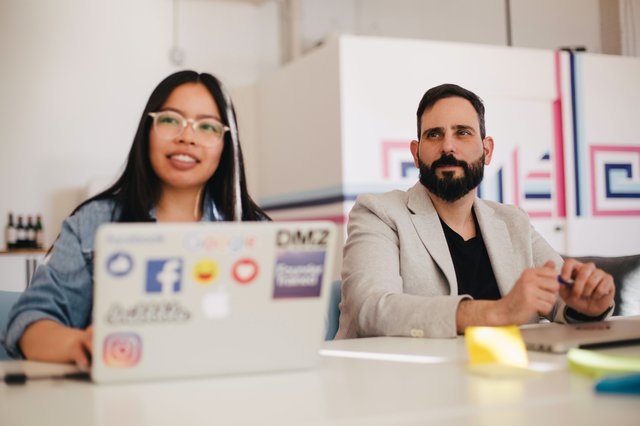 Why should you participate?
As an employer with an employee in the fellowship, you will be able to develop lasting strategies for talent development and recruitment. You'll also join a network of companies committed to elevating talent sources like CTE programs that benefit both jobseekers and employers. Beyond that, you can also expect benefits like these:
A plan to build a custom talent sourcing and development initiative for your company
Access to experts, best practices, and resources
A peer network made up of other corporate leaders who are also diversifying talent sourcing
Opportunities to partner with local CTE programs
What will your employee experience?
Employee fellows will commit to the program for roughly six hours a month for a year, engaging with experts, learning new strategies, experiencing firsthand the untapped power of community college CTE programs, and networking with a national cohort of emerging leaders in their field.
The fellowship will offer participants opportunities to learn by engaging in expert-created modules on our virtual learning platform:
Fundamentals of Postsecondary CTE—Making the Business Case
Translating Industry Skills to Postsecondary Learning
Building Partnerships With Postsecondary Institutions to Create Talent Solutions
Using CTE to Ensure a Diverse Talent Pipeline
HR Policies/Practices That Facilitate Use of CTE
Network
Fellows will network with like-minded professionals from leading companies across the country to share strategies for modernizing their companies' workforces, their industries, and their regions. They will also engage in industry affinity groups and meet with experts on training and diversifying recruitment strategies.
Experience
Fellows will experience the rigor and quality of community college CTE programs through site visits to innovative training programs. They will also meet with the training leaders and the potential workers of tomorrow in cutting-edge programs.
Innovate
Fellows will innovate through one-on-one coaching from CTE experts and strategic advice on how to implement high-impact hiring and retention practices, diversify talent pipelines, and strengthen the workforce for the future.
We have definitely seen that partnering with our local community college has been a strategic investment in our workforce. [Compared to hiring an engineering grad from a four-year college] it results in employees who have hands-on experience and employees who are from the community—and those employees stay. With that longevity, our employees have the cumulative experience to adapt to new needs as they arise.

John Kennedy, President and CEO of Autocam Medical, Grand Rapids, Michigan
Nominate an Employee or Attend a Virtual Open House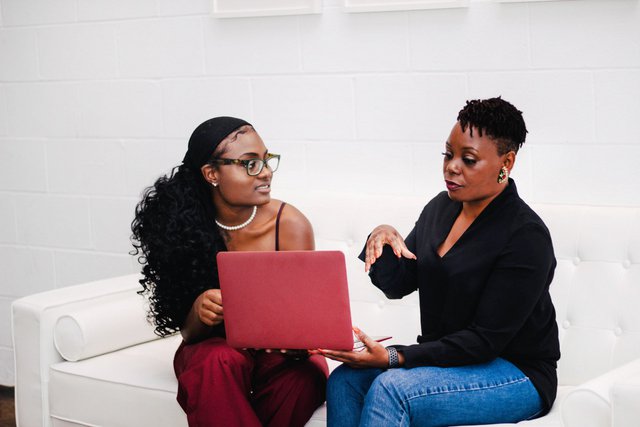 We're asking companies to identify emerging HR leaders who are eager to be part of this innovative solution and provide them with release time for learning, networking, and strategizing with national experts. Participation in the fellowship requires a commitment of six hours per month.
For more information on how you can nominate an employee or attend one of our virtual open house, fill out the Inquiry Form below.