Talespin | Accelerating Impact with JFFLabs
Extended reality training that transforms how we transfer knowledge, reduce the time we need to learn, and develop essential leadership and communication skills.
Large corporations are under pressure as technology is changing how business gets done, and how companies upskill and reskill rapidly, effectively, and in a cost efficient way. These businesses need solutions that increase their capacity to better recruit, train, and enable people to execute work in ways that improves output and in turn improves economic mobility.
Talespin helps organizations and workers prepare for the future of work and thrive in the face of relentless technological advances by providing tools that transform the way we transfer knowledge, reduce the time we need to learn, and help us develop the communication and collaboration skills that machines cannot compete with.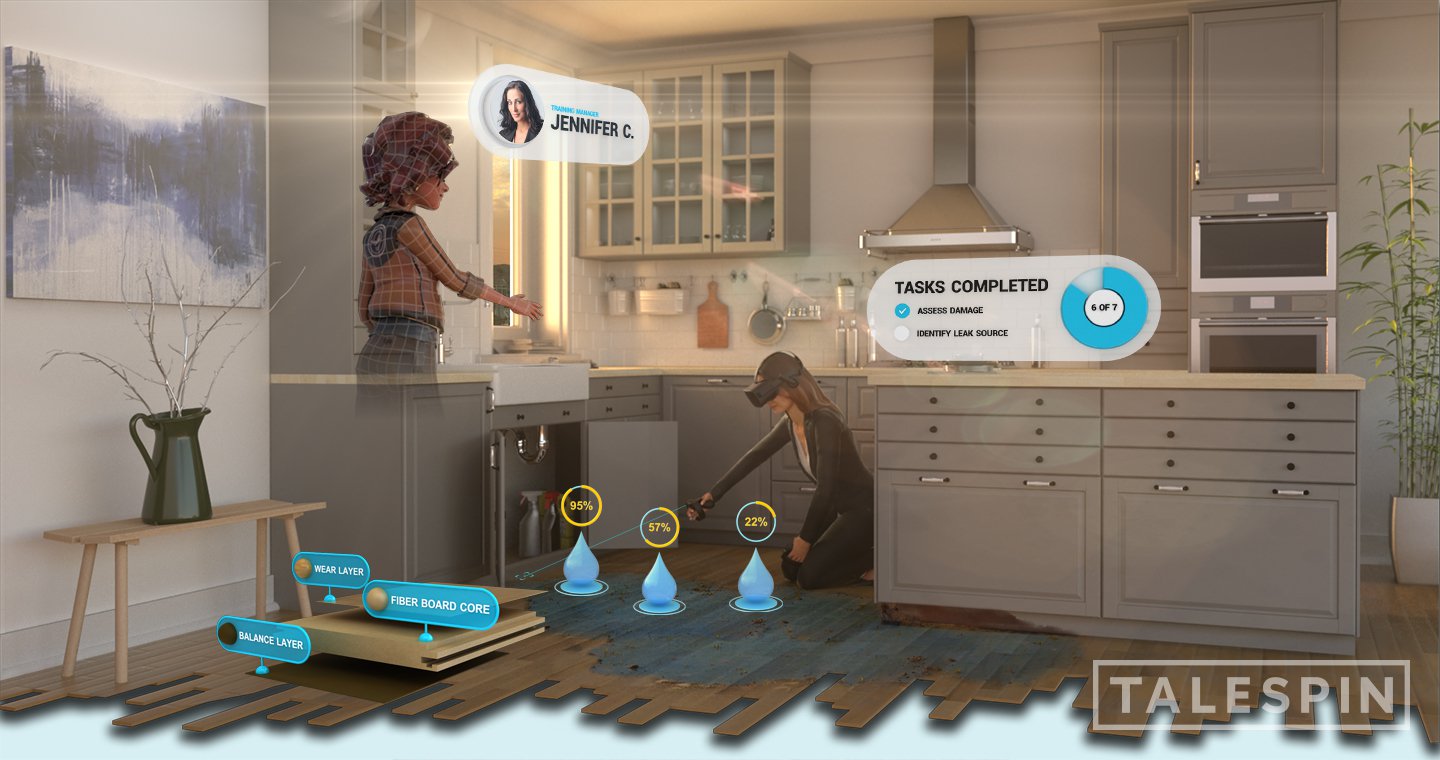 Talespin is a developer of an enterprise extended reality (XR) platform called Runway that, among other things, supports virtual reality training modules, augmented reality performance support tools, and advanced workforce analytics. Runway currently features two core VR training products: Talespin Propel, for teaching object- and process-oriented tasks, and Talespin CoPilot, which uses virtual role-playing exercises to help people develop leadership and communication skills. Talespin's platform accelerates employee learning, increases engagement, improves training satisfaction, increases decision making accuracy, and reduces training costs.

JFF has partnered with Talespin to provide product advisory and go to market strategy for rollout of scalable Talespin product program that will prioritize both social impact and market opportunity. This work will be focused on specific sectors and training areas with high impact potential. Talespin's team brings deep experience in media technologies and immersive experience design & development. Talespin has moved quickly, building a large enterprise customer base. With JFF, the Talespin team will be able to catalyze economic mobility for workers at scale.