Webinar Recording
Modern Apprenticeships for a Modern Age: Employers Advancing Diversity, Equity, Inclusion, and Accessibility in the U.S. Registered Apprenticeship System
JFF celebrates the launch of its new national Center of Excellence to Advance Diversity, Equity, Inclusion, and Accessibility (DEIA) in Registered Apprenticeship through lively roundtable discussions with employers on the importance of DEIA in apprenticeships.
Join JFF and the U.S. Department of Labor as we cap off National Apprenticeship Week with an exciting event to celebrate the launch of JFF's new national Center of Excellence to Advance Diversity, Equity, Inclusion, and Accessibility (DEIA) in Registered Apprenticeship.
Registered Apprenticeship is on the rise: The number of new apprentices grew 70 percent over the past 10 years. This well-established and reliably successful earn-and-learn training model is evolving beyond its historic roots in the trades and union work as forward-thinking organizations in growing industries like IT, health care, finance, and advanced manufacturing embrace apprenticeship as the ideal way to prepare a new generation of talent for the future of work.
However, these proven pathways to economic advancement continue to be out of reach for many Americans.
Employers will play a vital role in transforming apprenticeship into a system that works for everyone, and JFF will support their efforts to do that. At this event, we will unveil the Employer Pledge to Advance DEIA in Registered Apprenticeships. By signing the pledge, companies will join a national community of stakeholders who are committed to driving DEIA in apprenticeship, and they will have access to technical assistance support as well as resources offering tips and best practices to help them fulfill their promise.
The event will feature opening remarks from U.S. Labor Secretary Marty Walsh and a lively roundtable with employer representatives who will discuss the importance of DEIA in apprenticeship for their organizations.
Please join us from 2:00 to 3:30 p.m. ET November 19 for an opportunity to witness historic strides toward the day when Registered Apprenticeships are more diverse, equitable, inclusive, and accessible, and these valuable work-based learning experiences are within the reach of all Americans.
This workforce product was funded by a grant awarded by the U.S. Department of Labor (DOL)'s Employment and Training Administration (ETA). The product was created by the recipient and does not necessarily reflect the official position of DOL/ETA. DOL/ETA makes no guarantees, warranties, or assurances of any kind, express or implied, with respect to such information, including any information on linked sites and including, but not limited to, accuracy of the information or its completeness, timeliness, usefulness, adequacy, continued availability, or ownership. This product is copyrighted by the institution that created it.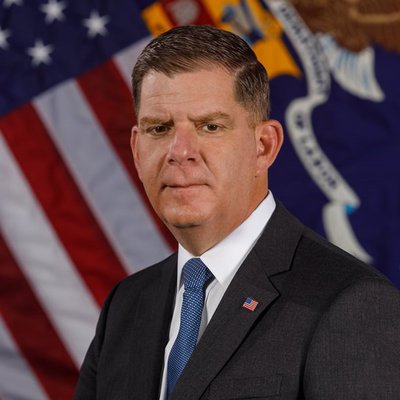 Marty Walsh
U.S. Labor Secretary
READ MORE...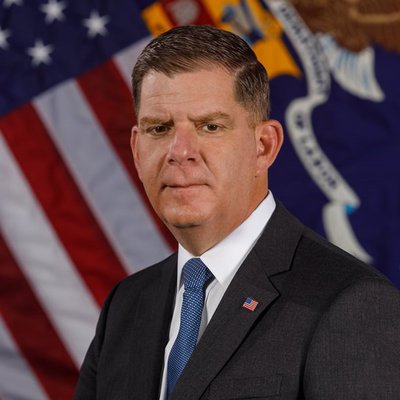 Marty Walsh
U.S. Labor Secretary
Martin J. Walsh was sworn in as the 29th Secretary of Labor on March 23, 2021. A lifelong champion of equity and fairness, and a proud product of the City of Boston, Secretary Walsh leads the U.S. Department of Labor with a strong connection to working people, and a commitment to creating an economy that works for all.
In 1997, he was elected to serve as a State Representative for one of the most diverse districts in Massachusetts. There, he focused on creating good jobs, protecting workers' rights, expanding mental health treatment, and investing in public transit.
Following his time as a State Representative, Secretary Walsh spent the last seven years as the Mayor of the City of Boston. While mayor, he led the creation of close to 140,000 jobs and helped secure a statewide $15/hour minimum wage, paid sick leave, and paid parental leave. He established Universal, high-quality Pre-Kindergarten for all children, and free community college for low-income students.
Secretary Walsh was a national leader in the response to COVID-19, getting PPE to first responders and nursing homes; funding emergency child care for healthcare and frontline workers; halting evictions and providing rental relief; and setting up multiple funds to help small businesses survive. His work early in the pandemic to pause construction and establish safety requirements has been lauded as a model by both unions and employers alike.
As Mayor of Boston, Secretary Walsh also made his mark as a labor leader. After following his father into Laborers Local 223 in Boston, he rose to head the Building and Construction Trades Council from 2011 to 2013. He worked with business and community leaders to promote high-quality development, and he created a program called Building Pathways that has become a model for increasing diversity in the workplace and providing good career opportunities for women and people of color.
Born and raised in the neighborhood of Dorchester by immigrant parents, Secretary Walsh is driven to ensure our nation's economy works for everyone. Secretary Walsh is a survivor of Burkitt lymphoma and is a proud member of the recovery community who has worked to expand addiction treatment throughout his career. While working full-time as a legislator, he returned to school to earn a degree in Political Science at Boston College.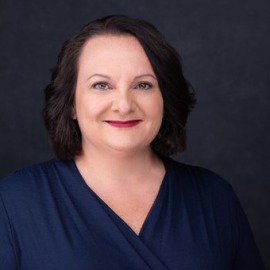 Maria Flynn
President and CEO, JFF
READ MORE...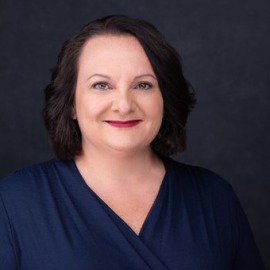 Maria Flynn
President and CEO, JFF
Maria Flynn is president and CEO of JFF, a national nonprofit that drives transformation in the American workforce and education systems. Maria's commitment to JFF's vision of economic advancement for all and her leadership in workforce policy have made her a national authority on the future of work, the role of technology in the labor market, career pathways for underserved individuals, and employer engagement. In 2018, Maria launched JFFLabs within JFF to bridge the traditional education and workforce systems with innovative approaches and technology-enabled solutions.
Before becoming CEO in 2016, Maria was JFF's senior vice president and led the Building Economic Opportunity Group, helping entry-level workers advance to family-supporting careers while enabling employers to build and sustain a productive workforce. She also led JFF's federal policy and advocacy strategies, which focus on advancing the educational needs of underserved Americans and developing a skilled workforce.
Before joining JFF in 2007, Maria was a member of the federal government's Senior Executive Service in the U.S. Department of Labor, where she held several high-level positions involving employment, training, and research. At the DOL's Employment and Training Administration, she oversaw the development of policies for training programs serving both young people and adults, supervised the agency's research and evaluation strategy, and managed its $12 billion annual budget. She was a key driver of the Workforce Investment Act of 1998, the National School-to-Work initiative, and the Secretary's Commission on Achieving Necessary Skills initiative.
A nationally recognized expert on workforce development, Maria speaks regularly at corporate and nonprofit events. These include the Council on Foreign Relations "Training for Twenty-First Century Jobs" panel, the SOCAP18 conference, the Fortune CEO Initiative, McKinsey & Company's Consortium for Advancing Adult Learning & Development, the Poynter Institute, and the ASU GSV Summit. She was recognized by The Commonwealth Institute and The Boston Globe as CEO of one of the top 100 Women-Led Businesses in Massachusetts for 2018.
Maria has been a judge for the MIT Inclusive Innovation Challenge, MIT Solve, and the RSA's Future Work Awards. She also served for several years on the board of the National Association of Workforce Boards. She is regularly interviewed in the media about the future of work and has been quoted in Bloomberg News, The Boston Globe, BuzzFeed, and Fast Company, among others.
She and her husband, Mike, are the proud parents of two daughters, Amelia and Caroline.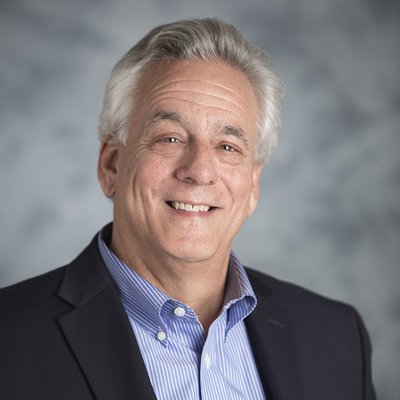 Eric Seleznow
Senior Advisor and Founder, JFF's Center for Apprenticeship & Work-Based Learning
READ MORE...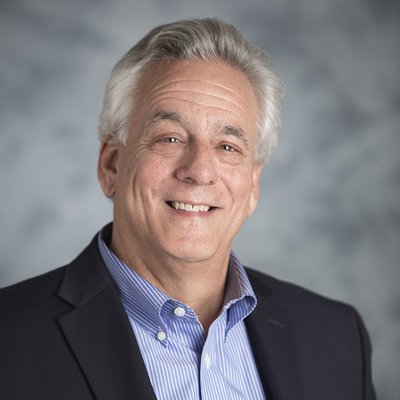 Eric Seleznow
Senior Advisor and Founder, JFF's Center for Apprenticeship & Work-Based Learning
Eric M. Seleznow is a senior advisor and directs JFF's Center for Apprenticeship & Work-Based Learning. He works to further the organization's goals of advancing innovative workforce policy and programs. Eric is contributing to the organization's work on apprenticeship, reentry, and sector strategies.
Prior to JFF, Eric served as deputy assistant secretary for the US Department of Labor's Employment and Training Administration, under Secretary Tom Perez. During his tenure at USDOL/ETA, he focused on implementing the Obama administration's vision for workforce development, skills training, and registered apprenticeship.
Eric has over 30 years of experience managing a range of workforce development and correctional reentry programs at the federal, state, and local levels. Prior to his position at DOL, he served as the state policy director with the National Skills Coalition, as executive director of the Maryland Governor's Workforce Investment Board, and as the local workforce board director for the Montgomery County (MD.) Department of Economic Development. His experience also includes nearly 20 years in the corrections system operating jail-based training, employment, and pre-release programs—re-entry efforts for which he is still regarded as a national expert.
Eric is a graduate of Northeastern University and resides in Washington, DC.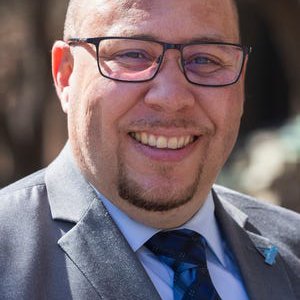 Joshua Johnson
Director, JFF
READ MORE...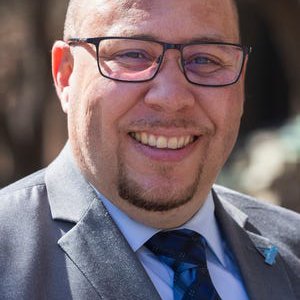 Joshua Johnson
Director, JFF
Joshua Johnson is a director at JFF. A member of the team in the JFF Center for Apprenticeship & Work Based Learning, he leads efforts to advance diversity, equity and inclusion in apprenticeship, with a specific focus on helping employers make commitments to building inclusive Registered Apprenticeship programs.
His skills and areas of expertise include:
Apprenticeship programming
Workforce development
Business engagement
Reentry education leadership
Before joining JFF, Joshua was the state director of apprenticeship in Wisconsin. In that role, he oversaw growth in all initiatives related to the creation of intentional career pathways for Wisconsin citizens. His passion for apprenticeship is rooted in its ability to eradicate poverty.
Earlier in his career, Joshua worked for the Wisconsin Division of Vocational Rehabilitation, where he helped employers connect to the untapped talent pool of individuals with disabilities.
While he was the Wisconsin state director of apprenticeship, Joshua was elected by his fellow state directors to serve as vice president of the National Association of State and Territorial Apprenticeship Directors.
Joshua spent nearly 10 years in prison and has shared his personal story of reentry to encourage justice-involved individuals to refocus and get connected prior to release. He also speaks at events about the importance of employers creating diverse and inclusive apprenticeships to ensure that they can compete locally, nationally, and globally.
In 2007, Joshua completed a Construction Craft Laborers apprenticeship and then spent three years as a construction craft laborer journeyworker building highways in Illinois and Wisconsin.
"I am the father of three boys and two girls," Joshua says. "I enjoy spending time with them and my lovely wife out on the water on the family boat. If I'm not out on the water, I am relaxing and enjoying the four seasons in Wisconsin while cheering on our local sports teams."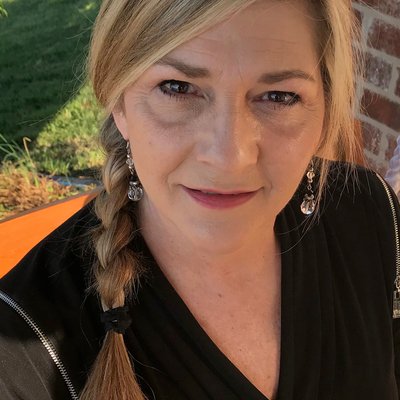 Karen King
Special Projects Coordinator, Mississippi Prison Industries Corporation
READ MORE...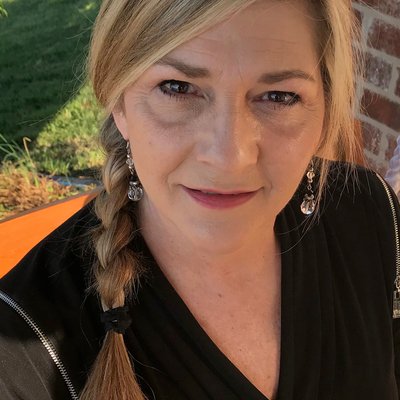 Karen King
Special Projects Coordinator, Mississippi Prison Industries Corporation
Karen King is a Special Projects Coordinator specializing in reentry training and development inside the Mississippi prison system for Mississippi Prison Industries Corporation.
With over twenty years of Human Resource management, Karen has overseen HR functions for Fortune 100 companies as well as smaller companies. She has also headed nationwide training program for those companies. She has volunteered to train etiquette courses, Dress for Success and other life skills for youth and adults at several organizations.
Karen is a native Mississippian and has lived in the Jackson metropolitan area her entire life. Her passion is to serve and support "the least of these" in her beloved state with the hopes of moving all citizens forward and upward to a better life and brighter future.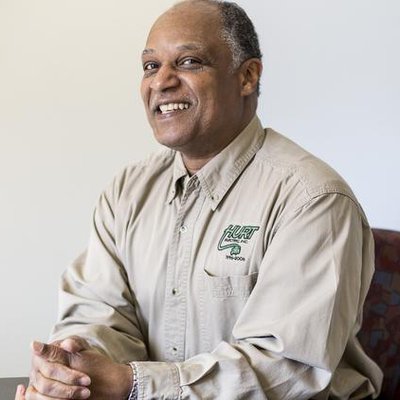 Henry Hurt
President and Owner, Hurt Electric Inc.
READ MORE...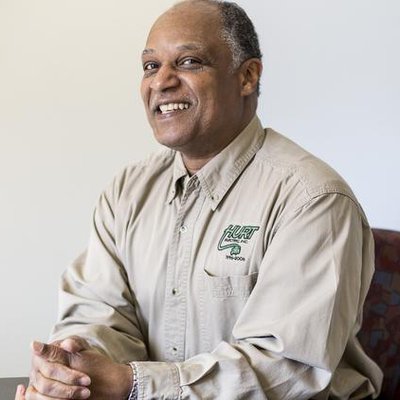 Henry Hurt
President and Owner, Hurt Electric Inc.
Hurt Electric, Inc. has over 80 plus years of experience. Their workforce is made up of master, journeymen electricians who train apprentices and construction wire men. Hurt Electric is signatory to a collective bargaining agreement with other NECA contractors and the IBEW 494 Electrical Workers Union. Their services involve commercial, industrial, and institutional and educational buildings.
Henry's experience is varied in project management, on site management and hands on applications. He is a Certified Master Electrician. He is also affiliated with the International Brotherhood of Electrical Workers, International Association of Electrical Inspectors. He maintains membership on several Boards of Directors including Big step, National Electrical Contractors Association, State of Wisconsin Electrical Apprenticeship Advisory Committee, MATC Electrical Construction and Bradley Tech Construction
Hurt Electric has a saying: "we don't train apprentices to be Journeymen; we train them to be future Foreman." The result of this belief is a fine-tuned workforce of engaged people working together to consistently overachieve for our customers.
Alexander Alonso
Chief Knowledge Officer, Society for Human Resource Management (SHRM)
READ MORE...
Alexander Alonso
Chief Knowledge Officer, Society for Human Resource Management (SHRM)
Alexander Alonso, PhD, SHRM-SCP is the Society for Human Resource Management's (SHRM's) Chief Knowledge Officer leader research, insights, and innovation functions, as well as the SHRM Foundation. His works have been recognized for their contribution to real-world human capital issues. They include being recognized with SIOP's 2007 M. Scott Myers Award for Applied Research in the Workplace for developing the federal standard for learning and development of healthcare providers; a 2009 Presidential Citation for Innovative Practice by the APA for developing a competency model for team triage in emergency medicine; and the 2013 SIOP Distinguished Early Career Contributions for Practice Award for extensive applied research on the link between human resource management and organizational sustainability. Throughout his career, he has published works in peer-reviewed journals, authored several chapters on community-based change initiatives in workforce readiness, and authored books like The Price of Pettiness and Defining HR Success: A Guide to the SHRM Competency Model in Practice. Alex also serves as a columnist analyzing major trends in the workforce for TIP and HR Magazine. He has served on several professional society boards including for SIOP and the Personnel Testing Council of Metropolitan Washington Area. He is a Fellow of SIOP.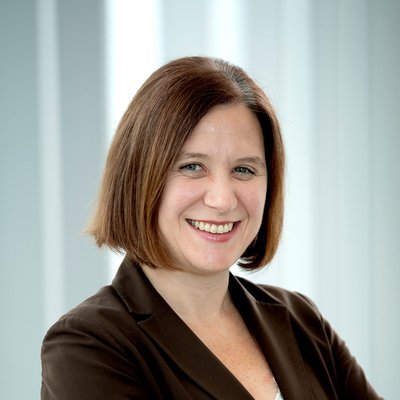 Kristy Shuda McGuire
Dean of Biomedical Studies, The Wistar Institute
READ MORE...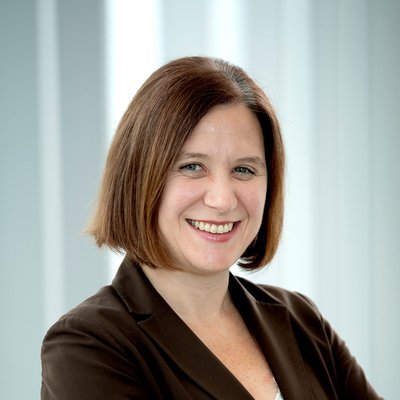 Kristy Shuda McGuire
Dean of Biomedical Studies, The Wistar Institute
Kristy Shuda McGuire, M.S., Ph.D. is Dean of Biomedical Studies at The Wistar Institute, the nation's first research institute devoted solely to biomedical science and a world leader in cancer, infectious disease and vaccine research. Dr. Shuda McGuire oversees a pipeline of training programs for high school, undergraduate, and graduate students as well as postdoctoral fellows, including Wistar's signature workforce development programs, the Biomedical Technician Training (BTT) Pre-apprenticeship and Biomedical Research Technician (BRT) Apprenticeship Programs. The BTT Program was created in 2000 in collaboration with the Community College of Philadelphia (CCP). In 2017 Wistar developed the complementary BRT Apprenticeship, the first registered, nontraditional apprenticeship in biomedical research which was awarded Outstanding Nontraditional Apprenticeship by the Pennsylvania Department of Labor & Industry in 2019. The BTT Program became a registered pre-apprenticeship in 2019, and Kristy secured funding to support an accelerated version of the BTT Program in 2021 and an expansion of the Program to other regional community colleges beginning in 2022. Kristy participated in the first cohort of the Apprenticeship Navigator Registered Apprenticeship (ANRA) Program and looks forward to developing additional on-ramps to the BRT Apprenticeship and investigating additional apprenticeable occupations and employer needs within the life sciences. Kristy earned an M.S. in the Science of Instruction at Drexel University and a Ph.D. in Genetics from Thomas Jefferson University.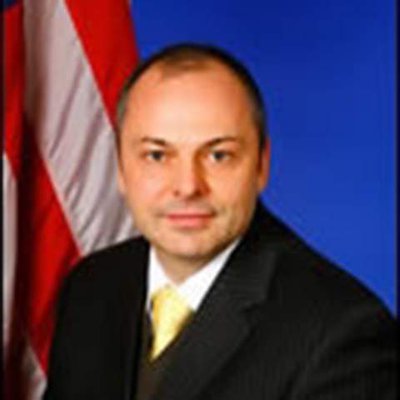 John Ladd
Administrator, Office of Apprenticeship, Employment and Training Administration
READ MORE...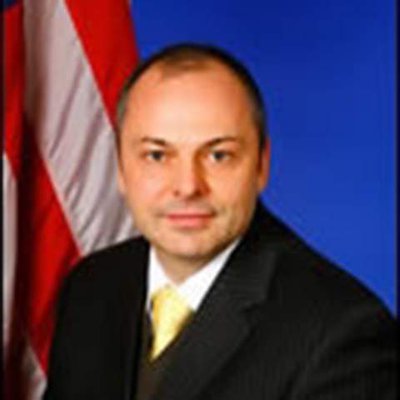 John Ladd
Administrator, Office of Apprenticeship, Employment and Training Administration
John Ladd became Administrator of the Office of Apprenticeship in January 2008. As the Administrator, John has responsibility for oversight and activities related to the National Apprenticeship Act as well as the management of OA staff in the National Office, 6 Regional Offices, and numerous field offices across the country.
Prior to his appointment as Administrator, John served as the Deputy Administrator for the Office of National Response and the Director of Regional Management in the Office of Field Operations. John has received numerous awards and honors while at ETA including being selected for the inaugural class of ETA's Excellence in Leadership Program. John also has extensive experience in ETA's Regional Offices having spent a number of years in the Boston Regional Office working with workforce development programs in New England. John first came to the Department of Labor as a Presidential Management Fellow in 1993.
John also has experience at the local level of the public workforce system having worked in Boston, MA, and Stamford, CT.
A native of Boston, MA, Mr. Ladd received his bachelor's degree from Boston University and his Master's in Public Policy from the John F. Kennedy School of Government at Harvard University.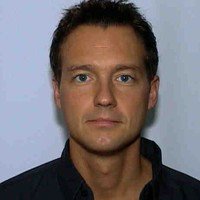 Nate Butt
Production Support Director, Quad
READ MORE...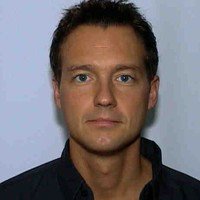 Nate Butt
Production Support Director, Quad
Quad Graphics is a commercial printing company based in Sussex, Wisconsin. Founded in 1971, the company has expanded with 50 printing facilities in 14 countries, including in Europe, Canada, India, and Latin America, with the majority in the United States. It prints numerous magazine including Businessweek, Time, Sports Illustrated, People, and Milwaukee Magazine. Multiple plant locations offer four-year apprenticeships for Maintenance Mechanic, Industrial Electrician, Machinist and Welder-Fabricator positions. Nate is the Corporate Director of Quads Apprenticeship Programs, including recruitment. Nate is the Chair of the State of WI apprenticeship Consortium, and Co-Chair of State of WI Electrical and Instrumentation Apprenticeship Committee.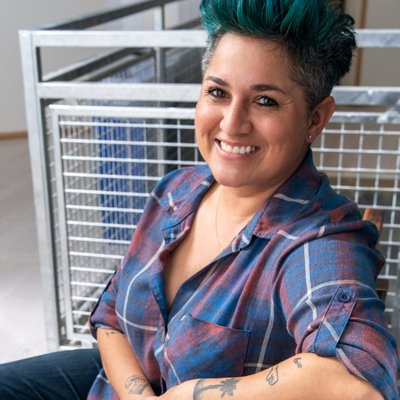 Irma Olguin Jr.
CEO and Co-Founder, Bitwise Industries
READ MORE...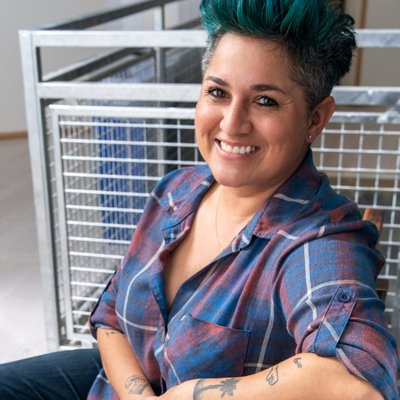 Irma Olguin Jr.
CEO and Co-Founder, Bitwise Industries
Since July 1, 2013, Bitwise has focused on connecting humans from marginalized communities and stories of systemic poverty to skills and resources necessary to access opportunities in the tech industry. Bitwise Workforce Training and apprenticeships have equipped thousands of students of all ages with real-world technology skills while building on-ramps for those traditionally left out of the tech industry. Irma oversees the screening and interviewing of all employment candidates and apprentices for Bitwise Industries, including that of Bitwise Workforce Training and Bitwise Technology Consulting. Her goal is to ensure Bitwise remains faithful to its mission of strengthening Fresno's tech industry and turning it into a driver of real economic progress. Her dog, Bruce, is the king of her world and is widely recognized as the mascot for Bitwise Industries.