Washington has earned a reputation in recent years for being so mired in partisanship that it is unable to act effectively. However, this misses bipartisan action on Capitol Hill on issues of skills development.
In January, JFF highlighted policies that Congress should consider to address the nation's education and workforce challenges. Now that 2018 is coming to an end, it's worth noting Congress's accomplishments in these areas over the past year. 
The Reauthorization of the Farm Bill
This week, Congress passed a bipartisan reauthorization of the Farm bill, which updates the Supplemental Nutrition Assistance Program (SNAP). The bill also refreshes SNAP employment and training provisions (SNAP E&T), which offer education, workforce development, and relevant services to SNAP recipients.
The new SNAP E&T provisions emphasize skills development in several ways: increasing overall funding for SNAP E&T from $90 million to $103 million annually; including case management as a core component; requiring partnerships for the provision of services across systems and with employers; and supporting efforts to align E&T programs with the Workforce Innovation and Opportunity Act (WIOA)  and the local labor market. While the expansion of work requirements has been a major point of contention in development of the bill's SNAP provisions, the final legislation retains current law and rejects any further expansion of work requirements. The law continues to require able-bodied SNAP program participants between ages 18 to 50 without dependents to participate in work or training activities or they will be limited to only three months of SNAP benefits every three years.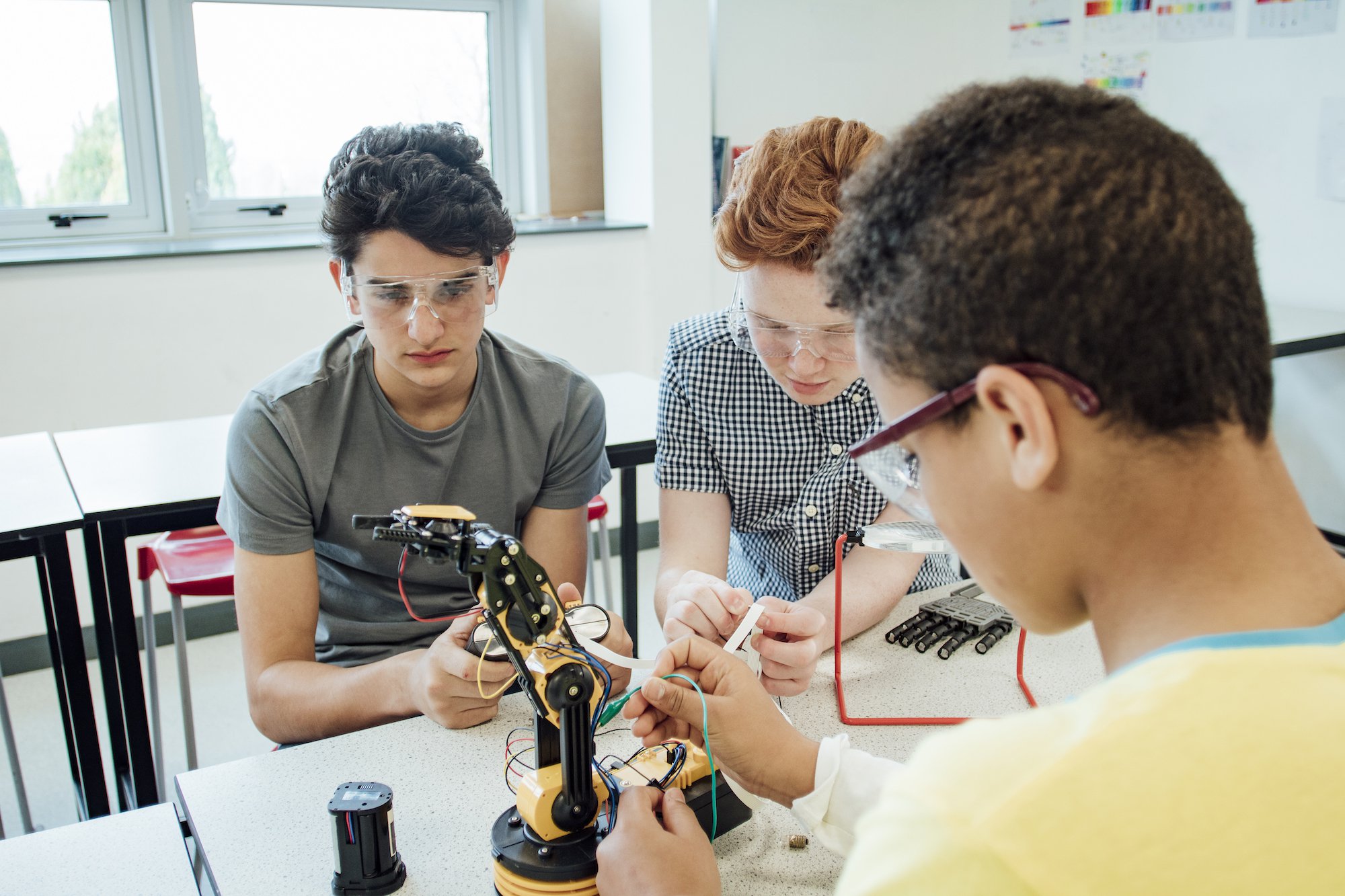 It's Up to States to Deliver on New CTE Law
3 tough questions states must ask themselves
Read More
The Reauthorization of Perkins CTE
On July 31, President Trump signed into law a bipartisan bill that supports the work of states to prepare students of all ages for career success through career and technical education (CTE) programs. The new law, known as the Strengthening Career and Technical Education for the 21st Century Act (Perkins V) is the long-awaited update of the Carl D. Perkins Career and Technical Education Act. Perkins V offers states and local education agencies increased opportunities to create strong systems of college and career pathways for their students. The law updates funding streams and emphasizes system alignment, programs of study, work-based learning, and college in high school. This allows education leaders to implement CTE programs that better support student success from high school through postsecondary education and into the workforce.
JFF is pleased to see the increased funding and an emphasis on skills development in the new law.  We believe that increasing the skills of SNAP recipients will have a demonstrable impact on their ability to gain and retain family-supporting employment, reducing their dependence on public assistance.
Apprenticeship
2018 was the year of apprenticeship on Capitol Hill. Congress proposed a high volume of apprenticeship legislation, as well as increased funding, with the goal of expanding this high quality, earn and learn approach across industry and populations.
Similar to CTE, apprenticeship saw strong bipartisan support. In April, U.S. Representatives Brett Guthrie (R-KY) and Susan Davis, (D-CA), chairman and ranking member, respectively, of the House Education and the Workforce Committee's Higher Education and Workforce Development Subcommittee, launched the bipartisan Congressional Apprenticeship Caucus. This caucus was created to focus on how Congress can support apprenticeships as a means of helping people enter the workforce. This initiative showcases the policymakers' intent on making apprenticeship a more universal option for Americans, as apprenticeship allows individuals to build their technical skills alongside academic studies while earning a wage. 
Investment in Human Capital Development 
Congress ignored the Trump administration's proposal for major cuts in domestic discretionary funding and passed a bipartisan Labor Health and Human Services appropriations bill, which designates funding to federal education and training programs. The U.S. Department of Education saw increases in funding, specifically for CTE, Adult Education, Gear Up, and TRIO—all programs that assist disadvantaged populations in entering postsecondary education to earn high-value credentials. 
Looking to next year, it is essential that Congress finds bipartisan solutions to better support and prepare current and future job seekers.
Although the U.S. Department of Labor saw overall funding cuts, workforce programs under WIOA received level funding and apprenticeship saw a $15 million increase from last year. As members of Congress begin to consider funding levels for fiscal year 2020, they must remember that consistent and adequate funding for education and workforce development programs is essential to ensure a highly skilled workforce.
Even with these accomplishments, there is a lot more that federal legislators can do. Looking to next year, it is essential that Congress finds bipartisan solutions to better support and prepare current and future jobseekers and workers. As skills development remains on the forefront of policy conversations, national leaders need to remember the importance of education and workforce development programs, specifically, their responsibility for preparing America's workforce.
Congress should continue to provide these programs with essential funding, but it must also update related legislation, including the Higher Education Act (HEA), Temporary Assistance for Needy Families (TANF), and more to reduce barriers and increase credential attainment for all individuals.
JFF's policy team will be watching the 116th Congress with the hopes of greater success in 2019. Stay tuned early next year for our recommendations for the new Congress.