Event
March 16
Creating an Equitable & Future-Focused Manufacturing Workforce with Apprenticeship
Sign up for the 101 pre-session if you're new to apprenticeship!
Use this link to register if the options don't appear above.
---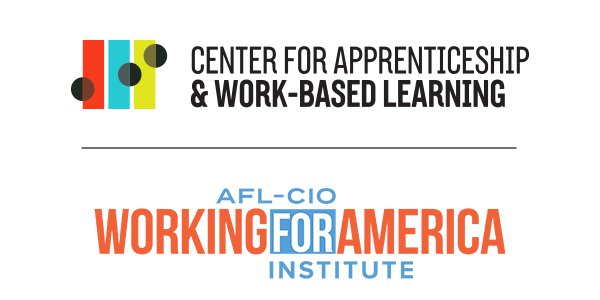 Right now, American manufacturers are finding that they need to make near-term changes to their hiring and training practices in response to developments like these:
COVID-19 has accelerated the automation revolution and placed a renewed emphasis on safety and efficiency, requiring manufacturers to hire workers who are skilled in new technologies and methods, and to train those who aren't.
Companies are awakening to the value and importance of offering equitable career opportunities, causing a shift in policies and procedures in order to widen the talent pool and provide equitable access to opportunities for career advancement throughout the workforce.
President Joe Biden has unveiled an economic recovery plan to Build Back Better that includes a concerted effort to drive demand for goods made by American manufacturers, creating a need for a larger and better trained manufacturing workforce.
Apprenticeship has proved to be an effective means of training and upskilling new hires and incumbent workers in a wide variety of manufacturing occupations, such as machinist, CNC machine operator, manufacturing engineering technician, and many other high-demand roles.
Join JFF's Center for Apprenticeship & Work-Based Learning with the AFL-CIO Working for America Institute to discover how apprenticeship can help your business become a more competitive player and an employer of choice for a diverse pool of talented workers from a wide range of backgrounds.
Don't miss this free event! The day's panels will offer practical advice and insights for HR professionals, leaders of manufacturing companies, and anyone else who's interested in learning how apprenticeship can build a diverse and dynamic talent pipeline filled with workers who are well prepared for the manufacturing jobs of today and tomorrow.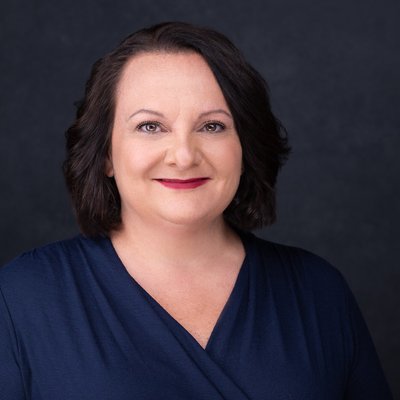 Maria Flynn
President and CEO, JFF
READ MORE...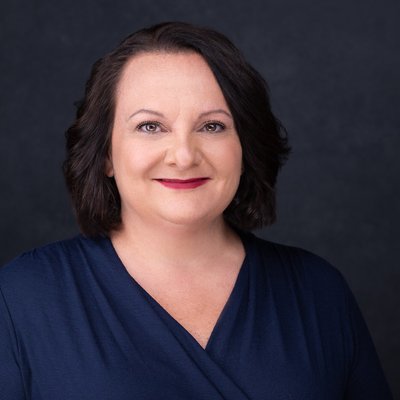 Maria Flynn
President and CEO, JFF
Maria Flynn is president and CEO of JFF, a national nonprofit that drives transformation in the American workforce and education systems. Maria's commitment to JFF's vision of economic advancement for all and her leadership in workforce policy have made her a national authority on the future of work, the role of technology in the labor market, career pathways for underserved individuals, and employer engagement. In 2018, Maria launched JFFLabs within JFF to bridge the traditional education and workforce systems with innovative approaches and technology-enabled solutions.
Before becoming CEO in 2016, Maria was JFF's senior vice president and led the Building Economic Opportunity Group, helping entry-level workers advance to family-supporting careers while enabling employers to build and sustain a productive workforce. She also led JFF's federal policy and advocacy strategies, which focus on advancing the educational needs of underserved Americans and developing a skilled workforce.
Before joining JFF in 2007, Maria was a member of the federal government's Senior Executive Service in the U.S. Department of Labor, where she held several high-level positions involving employment, training, and research. At the DOL's Employment and Training Administration, she oversaw the development of policies for training programs serving both young people and adults, supervised the agency's research and evaluation strategy, and managed its $12 billion annual budget. She was a key driver of the Workforce Investment Act of 1998, the National School-to-Work initiative, and the Secretary's Commission on Achieving Necessary Skills initiative.
A nationally recognized expert on workforce development, Maria speaks regularly at corporate and nonprofit events. These include the Council on Foreign Relations "Training for Twenty-First Century Jobs" panel, the SOCAP18 conference, the Fortune CEO Initiative, McKinsey & Company's Consortium for Advancing Adult Learning & Development, the Poynter Institute, and the ASU GSV Summit. She was recognized by The Commonwealth Institute and The Boston Globe as CEO of one of the top 100 Women-Led Businesses in Massachusetts for 2018.
Maria has been a judge for the MIT Inclusive Innovation Challenge, MIT Solve, and the RSA's Future Work Awards. She also served for several years on the board of the National Association of Workforce Boards. She is regularly interviewed in the media about the future of work and has been quoted in Bloomberg News, The Boston Globe, BuzzFeed, and Fast Company, among others.
She and her husband, Mike, are the proud parents of two daughters, Amelia and Caroline.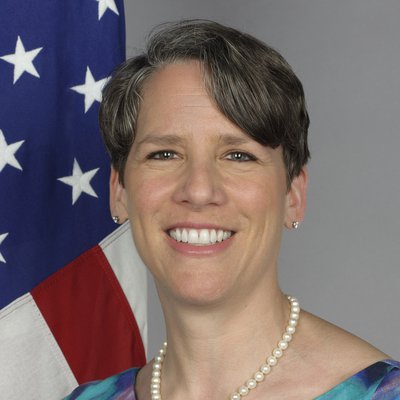 Suzan LeVine
Principal Deputy Assistant Secretary, Employment and Training Administration
READ MORE...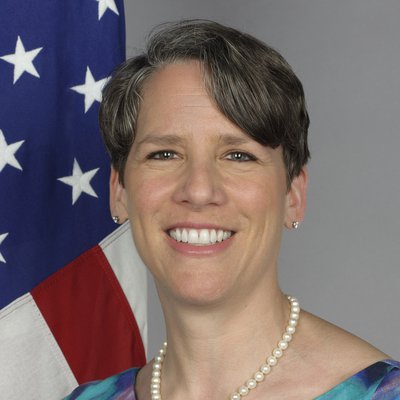 Suzan LeVine
Principal Deputy Assistant Secretary, Employment and Training Administration
Suzan "Suzi" LeVine brings relevant experience and expertise from the public, private, and non- profit sectors to help people navigate their paths to lifelong career readiness.
Her roles in the public sector as Ambassador, Commissioner and now, Acting Assistant Secretary are the latest turns in a diverse and non-linear career in which she has sustained a laser focus on impact. Her previous private and non-profit sector positions focused on education, technology, community, innovation, travel, social responsibility, and youth outreach. She's worked at Microsoft as a Director of Communications for Education and Student Developer Strategic Partnerships and at Expedia as a Vice President for Sales and Marketing in Luxury Travel.
Suzi is a graduate of Brown University with a Bachelor of Arts in English and a Bachelor of Science in mechanical engineering with aerospace applications. She and her husband have two children. They enjoy hiking, biking, traveling and playing with their dogs.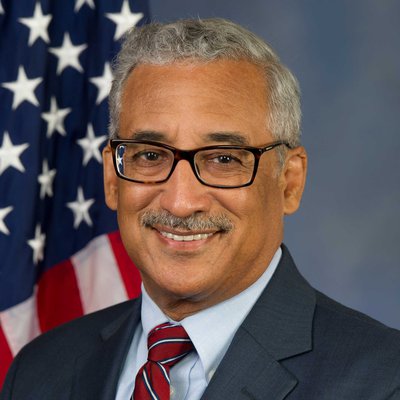 Rep. Bobby Scott
Chair of the House Committee on Education and Labor
READ MORE...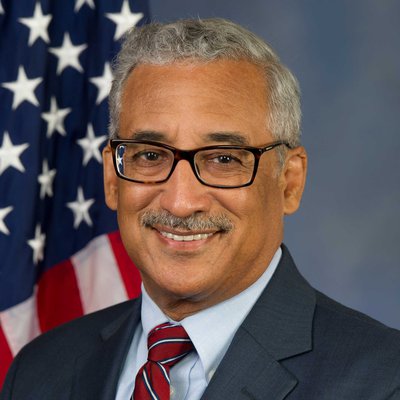 Rep. Bobby Scott
Chair of the House Committee on Education and Labor
Congressman Robert C. "Bobby" Scott has represented Virginia's third congressional district in the U.S. House of Representatives since 1993. Prior to his service in Congress, he served in the Virginia House of Delegates from 1978 to 1983 and in the Senate of Virginia from 1983 to 1993.
During his tenure in the Virginia General Assembly, Congressman Scott successfully sponsored laws critical to Virginians in education, employment, health care, social services, economic development, crime prevention and consumer protection. His legislative successes in the state legislature included laws that increased Virginia's minimum wage, created the Governor's Employment and Training Council and improved health care benefits for women, infants and children.
Congressman Scott has the distinction of being the first African-American elected to Congress from the Commonwealth of Virginia since Reconstruction and only the second African-American elected to Congress in Virginia's history. Having a maternal grandfather of Filipino ancestry also gives him the distinction of being the first American with Filipino ancestry to serve as a voting member of Congress.
Congressman Scott currently serves as the Chairman of the Committee on Education and Labor. In this capacity, he is advancing an agenda that improves equity in education, frees students from the burdens of crippling debt, protects and expands access to affordable health care, ensures workers have a safe workplace where they can earn a living wage free from discrimination, and guarantees seniors have a secure and dignified retirement.
Manufacturing Apprenticeships Today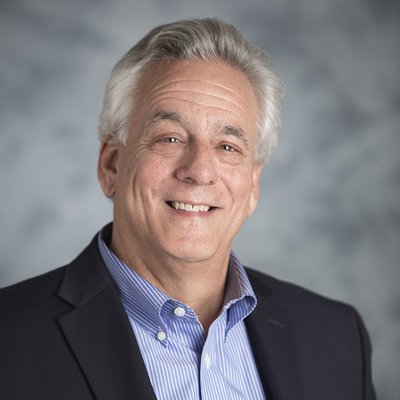 Moderator: Eric Seleznow
Senior Advisor, JFF
READ MORE...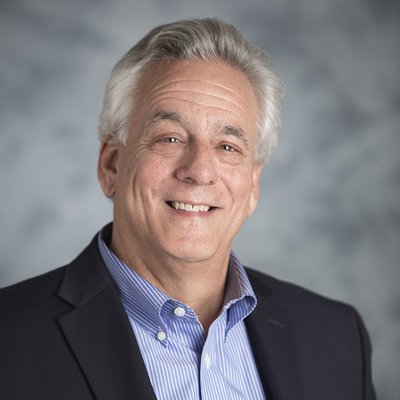 Moderator: Eric Seleznow
Senior Advisor, JFF
Eric M. Seleznow is a senior advisor and directs JFF's Center for Apprenticeship & Work-Based Learning. He works to further the organization's goals of advancing innovative workforce policy and programs. Eric is contributing to the organization's work on apprenticeship, reentry, and sector strategies.
Prior to JFF, Eric served as deputy assistant secretary for the US Department of Labor's Employment and Training Administration, under Secretary Tom Perez. During his tenure at USDOL/ETA, he focused on implementing the Obama administration's vision for workforce development, skills training, and registered apprenticeship.
Eric has over 30 years of experience managing a range of workforce development and correctional reentry programs at the federal, state, and local levels. Prior to his position at DOL, he served as the state policy director with the National Skills Coalition, as executive director of the Maryland Governor's Workforce Investment Board, and as the local workforce board director for the Montgomery County (MD.) Department of Economic Development. His experience also includes nearly 20 years in the corrections system operating jail-based training, employment, and pre-release programs—re-entry efforts for which he is still regarded as a national expert.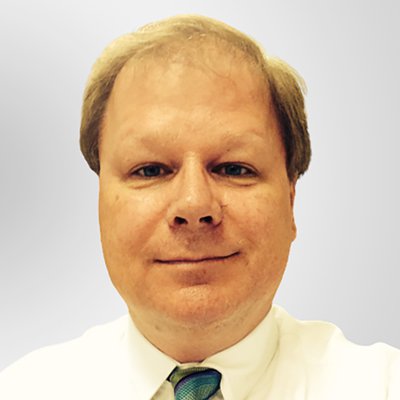 Brad Markell
Executive Director, AFL-CIO Industrial Union Council and the Working for America Institute
READ MORE...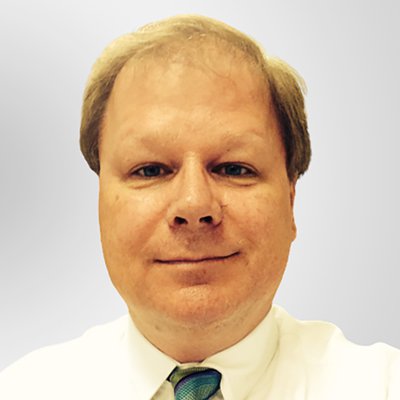 Brad Markell
Executive Director, AFL-CIO Industrial Union Council and the Working for America Institute
Brad Markell works in the president's office at the AFL-CIO and serves as the Executive Director of both the AFL-CIO Industrial Union Council and the Working for America Institute. He also chairs the AFL-CIO energy task force.
Brad also leads the energy policy work at the AFL-CIO, including staffing the federation's energy committee and coordinating with AFL-CIO affiliates to develop policy positions that broadly advance the interests of workers in energy-producing and energy-intensive sectors. He led U.S. labor delegations to several United Nations climate negotiations and worked closely with the U.S. State Department to win worker-friendly language in the Paris Agreement.
Prior to joining the staff of the AFL-CIO, Brad was an International Representative with the UAW in Detroit for 15 years, where his duties included helping develop and advance the union's positions on energy and environmental policy. While at the UAW, Brad also participated in several rounds of national bargaining in the automobile, aerospace and heavy truck industries.
Brad also worked extensively in Mexico on behalf of the UAW to build ties to Mexican unions and to develop cross-border strategies to build worker power. This included the formation of a working group of U.S., Canadian and Mexican automobile unions and involvement in labor rights cases brought under provisions of the original NAFTA. He is currently a USTR cleared trade advisor to AFL-CIO president Richard Trumka.
Brad was deeply involved in the negotiations leading to the historic tailpipe emissions standards for light-duty vehicles, and led the UAW's efforts to establish public support for manufacturing clean and efficient vehicles in the United States, including the Advanced Technology Vehicle Manufacturers loan program administered by DOE.
Before working for the UAW, Brad was the labor program director at the Michigan Manufacturing Extension Partnership center, where he worked with small and medium-sized union manufacturers to implement new work systems, promote labor-management cooperation, and improve quality and productivity.
Brad's board and committee service on behalf of the labor movement has included the Biden-Harris transition team, the Labor and Employment Relations Association, the National Academy of Engineering, the Export-Import Bank Advisory Council, the Manufacturing Skills Standards Council, the International Research Network on Autowork in the Americas, the Coalition for Justice in the Maquiladoras, the Michigan Climate Action Council, and the International Labor Organization's Expert Committee on Just Transition.
Brad has degrees from the University of Michigan and Wayne State University. He joined the UAW in 1976, when he hired into General Motors, and is a member of Local 14 in Toledo, Ohio.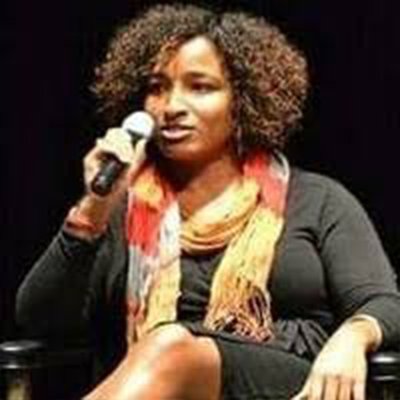 Sasha Cooper-Morrison
Business Engagement Team Lead, U.S. Department of Labor, Office of Apprenticeship
READ MORE...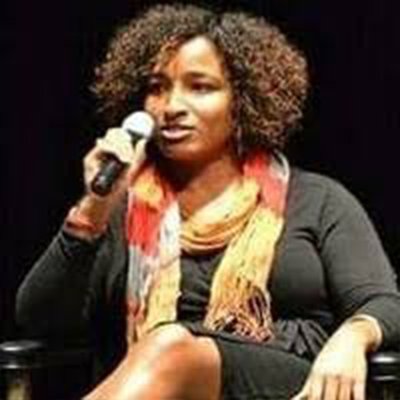 Sasha Cooper-Morrison
Business Engagement Team Lead, U.S. Department of Labor, Office of Apprenticeship
Since December 2019, Sasha has served as the Business Engagement Team Lead for the Office of Apprenticeship (OA). In this role, she oversees efforts to engage with industry leaders and employers across the private and public sectors to promote, establish, and expand the use of apprenticeship across the country. Her team is responsible for establishing and maintaining effective national-level contacts with employers, industry associations, educators, federal agencies, and national and international labor organizations to promote apprenticeship and educate the public on the value it offers employers and career seekers.
Sasha joined OA in 2015 as the Federal Project Officer and Program Lead for the American Apprenticeship Initiative (AAI), which awarded $175 million to 46 public-private partnerships across the country with a goal to train and hire more than 34,000 new apprentices in high-growth and high-tech industries including health care, information technology (IT) and advanced manufacturing by September 2020.
Prior to joining OA, Sasha served as Country Desk Officer for Inter-American and Pacific Region at the United States Peace Corps headquarters beginning in February 2012. As desk officer, she was the operating point of contact between over 140 staff members and volunteers spread across the Micronesia, Palau and Vanuatu posts and Peace Corps headquarters, acting as liaison and advocate for post staff and Volunteers. During her tenure, she completed several temporary duty assignments as the Interim Director of Programming and Training for Peace Corps/Vanuatu, providing strategic direction on Volunteer programming and training activities, as well as Volunteer crisis management.
Before joining the Peace Corps headquarters team, Sasha served as a Rural Economic Development Volunteer with the Peace Corps in Paraguay, South America from May 2008 to July 2010. While in Paraguay, she lived in the medium-sized rural town of Valenzuela, approximately two hours east of the capital, Asuncion. She worked with La Asociacion de la Mujer Rural, a local women's association, on sustainable development initiatives. During her service, Sasha taught basic information technology to the public, led a computer lab modernization project, as well as the fundraising and implementation of a women's center construction project in her community.
Sasha also has experience in housing and community development through her work with multifamily housing associations in the Washington, DC area.
A native of Washington, DC, Sasha received her bachelor's degree from the University of Pennsylvania and her master's in Business Administration from the Kogod School of Business at American University. She speaks fluent Spanish and Guarani.
Creating an Equitable Manufacturing Apprenticeship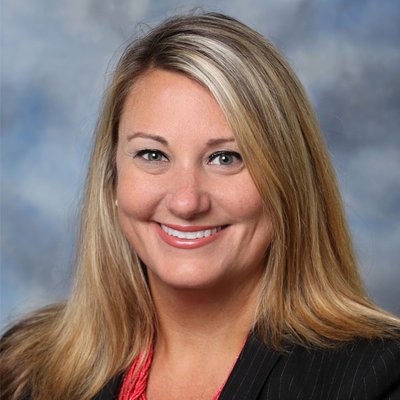 Moderator: Allison Grealis
President & Founder, Women in Manufacturing Association
READ MORE...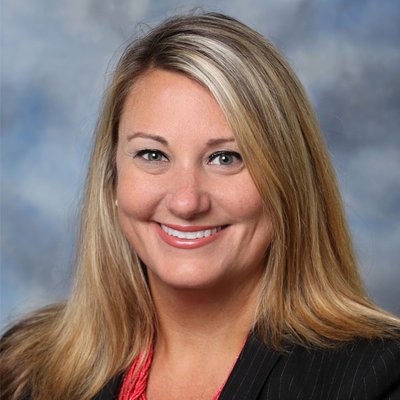 Moderator: Allison Grealis
President & Founder, Women in Manufacturing Association
Allison Grealis is founder and president of the Women in Manufacturing Association (WiM), a national trade association focused on supporting, promoting and inspiring women in the manufacturing sector. She also is president of the WiM Education Foundation, the 501(c)(3) arm of WiM, which provides effective and affordable educational opportunities for women in manufacturing.
From 2001 until March 2020, Grealis also served as vice president of association services for the Precision Metalforming Association (PMA), a full-service trade association representing the metalforming industry.
Grealis is a frequent speaker at industry events, including the Financial Times' Future of Manufacturing Summit, the Association for Manufacturing Excellence conference, the North American Manufacturing Excellence Summit, the Generis American Manufacturing Summit, and more. She also regularly is featured on industry podcasts and in the media.
Grealis was recognized as one of 2018 Crain's Cleveland Business' Women of Note, which celebrates women for their outstanding leadership in the community.
Grealis serves as a member of the Community Advisory Board and Outreach Committee of the Flora Stone Mather Center for Women of Case Western Reserve University. She also is a member of the Saint Joseph Academy Engineering and Design Honors Program Advisory Board. She previously served as a board member for the Greater Cleveland Society of Association Executives and Our Lady of the Elms High School.
Grealis earned her Bachelor of Arts in English with a certificate in Women's Studies from Ohio University and a Masters in Public Administration from the University of Akron.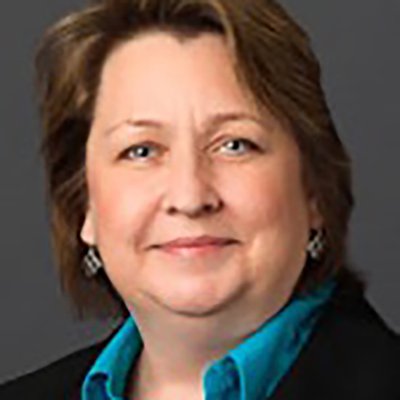 Rhandi Berth
Chief Innovations Officer, Wisconsin Regional Training Partnership / Big Step
READ MORE...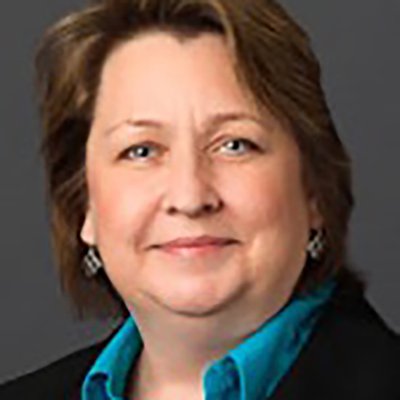 Rhandi Berth
Chief Innovations Officer, Wisconsin Regional Training Partnership / Big Step
Rhandi Berth is the Vice President and Chief Innovations Officer for the Wisconsin Regional Training Partnership (WRTP)/BIG STEP, a nationally recognized workforce development nonprofit organization. For more than 26 years, she has been instrumental in helping WRTP/BIG STEP become the nationally recognized organization it is today. She has been instrumental in developing and pioneering the workforce intermediary and industry partnership strategies now being adopted across the country. Berth has been at the heart of WRTP since its founding and is regarded as one of the foremost experts on industry driven workforce strategies in the country.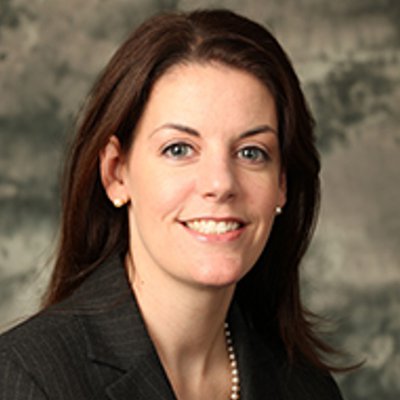 Carolyn Lee
Executive Director, The Manufacturing Institute
READ MORE...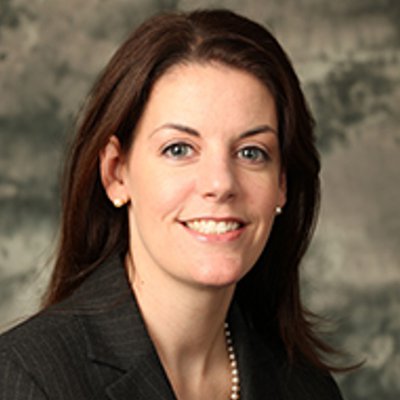 Carolyn Lee
Executive Director, The Manufacturing Institute
Carolyn Lee is the executive director of The Manufacturing Institute, the workforce and education partner of the National Association of Manufacturers, the nation's largest industrial trade association.
In her role, Ms. Lee leads the Institute in its goal of supporting the manufacturing workforce of today and growing the manufacturing workforce of tomorrow. The Institute does so through a variety of programs designed to excite, educate and empower—with a particular focus in four key areas: women, veterans, youth and lifelong learning.
Ms. Lee was raised in a manufacturing family. She saw from a young age the transformative impact manufacturing can have on communities, families and the men and women who build the world around us. Now it's what drives her every day as she works to bring manufacturing's powerful potential to more Americans.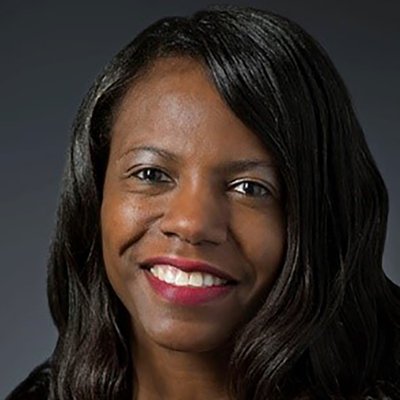 Latitia McCane
Director of Education, The Apprentice School at Newport News Shipbuilding
READ MORE...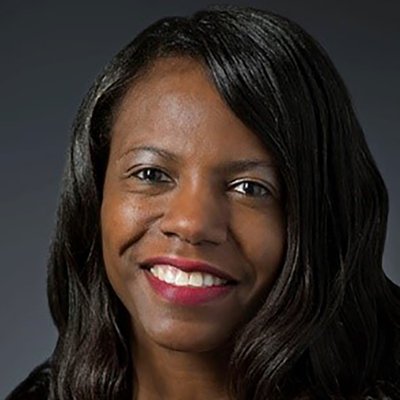 Latitia McCane
Director of Education, The Apprentice School at Newport News Shipbuilding
Latitia D. McCane is director of Education for The Apprentice School at Newport News Shipbuilding, a division of Huntington Ingalls Industries, located in Newport News, Va. Named to this position in 2018, McCane is responsible for overall leadership, vision and strategic direction of craft training, academic delivery, student services, accreditation and recruitment for a student body of 800 in addition to staff and faculty. The school, founded in 1919, has produced more than 10,000 graduates with four to eight year apprentice program certificates.
Since 2007 and prior to her current appointment at The Apprentice School, McCane held several leadership positions at Bishop State Community College, a two-year public institution with an enrollment of 3,400 students in Mobile, Al. She most recently served as dean on instructional services and was responsible for all academic programs across its four campuses. McCane also served as associate dean of instruction at Jefferson Davis Community College in Brewton, Al.
McCane earned doctoral degrees in urban higher education administration and education administration from Jackson State University and Lacrosse University. She holds graduate and undergraduate degrees in organic chemistry and chemistry from the University of Alabama and Texas Southern University. McCane is a member of the CIVIC Leadership Institute's Class of 2019 in Norfolk, Va. She is active in the community and serves on the board of directors for the Peninsula Chamber of Commerce and New Horizons Foundation.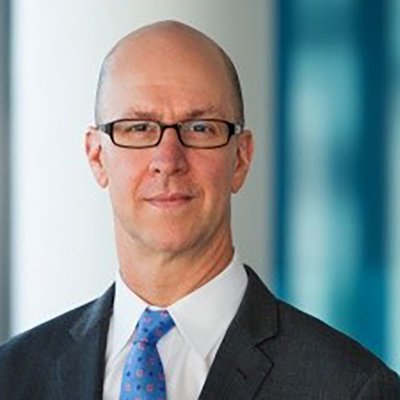 Dane Linn
Vice President, Immigration, Workforce & Education, Business Roundtable
READ MORE...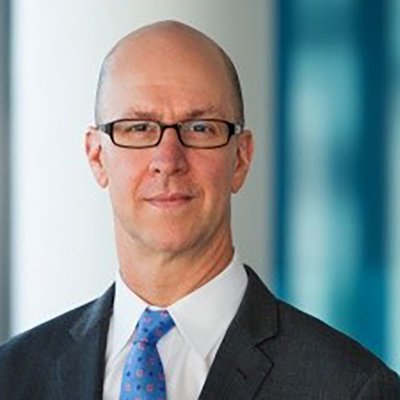 Dane Linn
Vice President, Immigration, Workforce & Education, Business Roundtable
Dane Linn is a Vice President for the Business Roundtable. In this role, he oversees the Education & Workforce Committee, advancing the BRT's positions on education reform, U.S. innovation capacity and workforce preparedness. He is also the lead staff member for the Immigration Committee, promoting an approach to immigration reform that will help drive U.S. economic growth and keep the American workforce globally competitive.
Linn joins the BRT most recently from The College Board, where he served as Executive Director of state policy. Prior to The College Board, Linn served as Director of the Educational Policy Division of the National Governors Association (NGA) Center for Best Practices. During his 16 years in this role, Linn represented governors' education policy issues at the federal level and to state and local associations. He also co-led the development of the Common Core State Standards, which have been adopted by 46 states.
In addition, Linn has led national efforts to ensure more students are college- and career-ready and worked on issues related to STEM, early childhood, Perkins and the Workforce Investment Act, and high school redesign. Before joining the NGA, Linn worked for 14 years in the education system as Coordinator of the Office of Special Education Programs for the West Virginia Department of Education, Principal of Guyan Valley Elementary School in West Virginia, and teacher and later the Assistant Principal at Matheny Grade School also in West Virginia.
Linn is a Ph.D. candidate at Virginia Polytechnic Institute and State University, and holds a master's degree in Education Administration from West Virginia Graduate College and bachelor's degree in Elementary Education and Special Education from Cabrini College.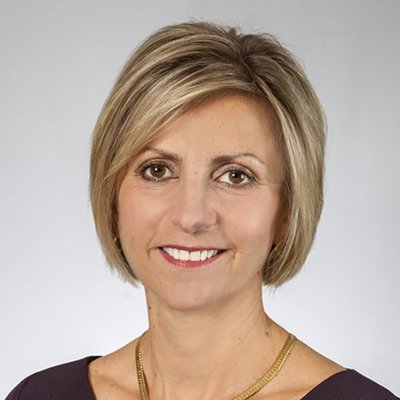 Petra Mitchell
President and CEO, Catalyst Connection
READ MORE...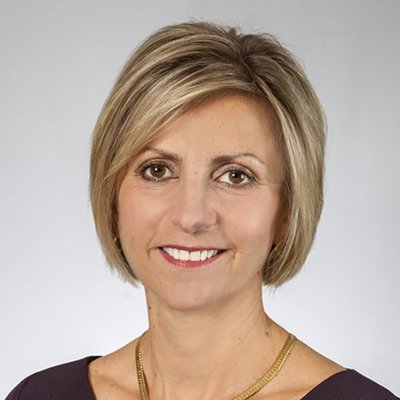 Petra Mitchell
President and CEO, Catalyst Connection
Petra Mitchell is the president and CEO of Catalyst Connection, a private, nonprofit economic development organization dedicated to helping manufacturers with management consulting and technical assistance leading to business growth and job creation. Catalyst Connection is part of the NIST Manufacturing Extension Partnership (MEP) and the Industrial Resource Center (IRC) of Southwestern Pennsylvania and Petra Mitchell is its Center Director. Petra Mitchell's experience in manufacturing operations, technology acceleration, and business development stretches back to 1988. Before joining Catalyst Connection, she was employed by GE Aircraft Engines, now GE Aviation.
She holds a B.S. in mechanical engineering from the University of Dayton, and an M.S. from the University of Cincinnati. Petra was named a 2011 Top Women in Business Leader, a 2012 Top Energy Leader and a 2016 Most Admired CEOs in Pittsburgh by the Pittsburgh Business Times. She is on the Board of Directors of the Advanced Robotics in Manufacturing (ARM) Institute, American Small Manufacturers Coalition, Pennsylvania Industrial Resource Center (IRC) Network and Sister Cities Association of Pittsburgh. She is a former member of the Board of Pittsburgh Branch of the Federal Reserve Bank of Cleveland and Keystone Powdered Metals, and is also the Honorary Consul for the Republic of Slovenia.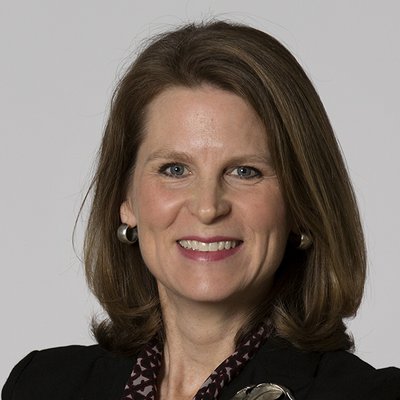 Elizabeth Shuler
Secretary-Treasurer, AFL-CIO
READ MORE...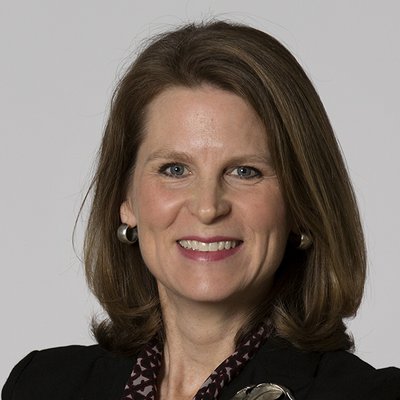 Elizabeth Shuler
Secretary-Treasurer, AFL-CIO
Elizabeth H. Shuler is the AFL-CIO's Secretary-Treasurer, its second ranking officer, the first woman elected to the position, and the youngest woman ever on the federation's Executive Council. First elected in 2009, she is the federation's chief financial officer and oversees its operations.
Liz leads the AFL-CIO's initiatives on the future of work, the clean energy economy, workforce development, and empowering women and young workers. Liz is committed to busting myths about labor, leveraging the labor movement's diversity for innovative approaches to social justice, and making the benefits of a union voice on the job available to working families everywhere.
This event is supported through the U.S. Department of Labor's Industry Intermediary contract and with federal funds from the U.S. Department of Labor, Employment & Training Administration under contract number HG 34355-20-60. The event is created by the recipient and does not necessarily reflect the official position of the U.S. Department of Labor. The Department of Labor makes no guarantees, warranties, or assurances of any kind, express or implied, with respect to such information, including any information on linked sites and including, but not limited to, accuracy of the information or its completeness, timeliness, usefulness, adequacy, continued availability, or ownership. This product is copyrighted by the institution that created it.