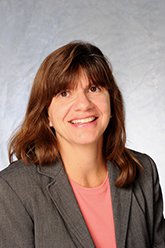 Lisa Soricone is senior research director at JFF. She leads research and evaluation work for JFF initiatives focused on promoting the advancement of adult and low-income students.
Lisa has conducted evaluations of projects aimed at promoting adult learner success in postsecondary education and supporting the advancement of frontline workers. She has also authored reports on topics such as sustainability and systems change in workforce development, scaling innovation in community colleges, and supports for adult students pursuing career pathways.
Her skills and areas of expertise include:
Research design and management
Program evaluation
Survey and protocol design
Qualitative analysis
Training and facilitation
Curriculum development
Adult education
Workforce development
Immigrant education
Adults' transitions to community college
Before joining JFF, Lisa was a research and evaluation analyst at Commonwealth Corporation, where she evaluated workforce development programs in Massachusetts and co-authored publications on leading multi-stakeholder partnerships and measuring business impact in workforce development, as well as a report on English language learning services for immigrants in Boston.
Earlier in her career, she served as a research associate at the National Center for the Study of Adult Learning and Literacy, where her accomplishments included co-authoring a study of adult learner persistence and co-developing a professional development series to integrate health literacy into adult education.
Lisa says she was drawn to JFF because she believes that work is an important source of stability, meaning, and dignity for people. "I am happy to be part of an organization that seeks to ensure that young people and adults can access the preparation they need to pursue careers and improve their work and personal lives," she says.