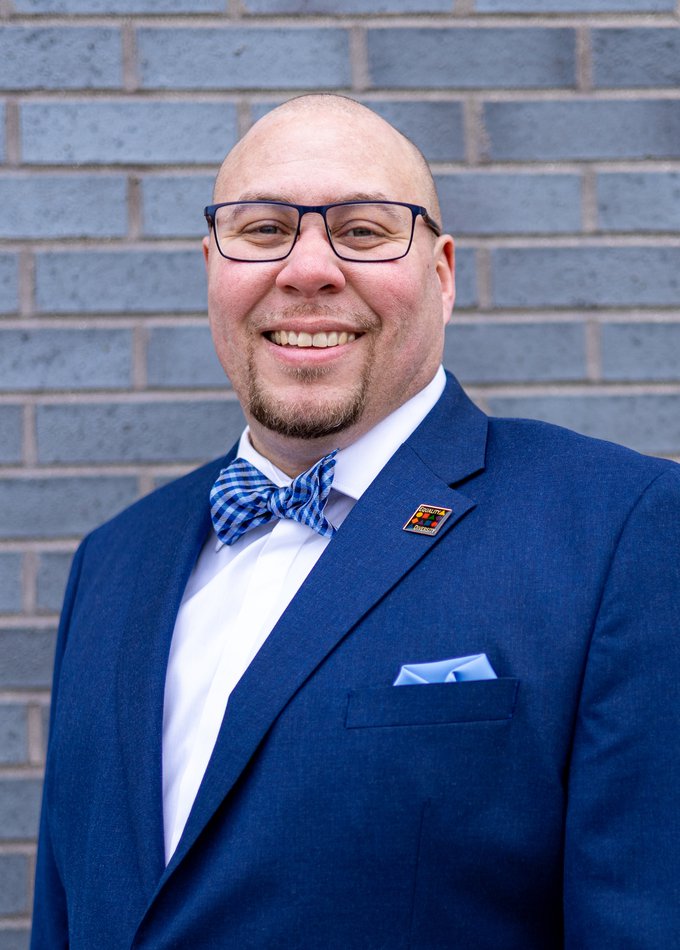 Joshua Johnson is the director of Jobs for the Future's National Innovation Hub for Diversity, Equity, Inclusion, and Accessibility in Registered Apprenticeship, which is operated by the organization's Center for Apprenticeship & Work Based Learning. In that role, he leads efforts to advance diversity, equity, and inclusion in apprenticeship, with a specific focus on helping employers make commitments to building inclusive Registered Apprenticeship programs.
Before joining JFF, Joshua was the state director of apprenticeship in Wisconsin. In that role, he oversaw growth in all initiatives related to the creation of intentional career pathways for Wisconsin citizens. His passion for apprenticeship is rooted in its ability to eradicate poverty.
Earlier in his career, Joshua worked for the Wisconsin Division of Vocational Rehabilitation, where he helped employers connect to the untapped talent pool of individuals with disabilities.
While he was the Wisconsin state director of apprenticeship, Joshua was elected by his fellow state directors to serve as vice president of the National Association of State and Territorial Apprenticeship Directors.
Josh's skills and areas of expertise include:
Apprenticeship programming
Workforce development
Business engagement
Reentry education
Leadership
Joshua spent nearly 10 years in prison and has shared his personal story of reentry to encourage incarcerated individuals to refocus and get connected prior to release. He also speaks at events about the importance of employers creating diverse and inclusive apprenticeships to ensure that they can compete locally, nationally, and globally.
In 2007, Joshua completed a Construction Craft Laborers apprenticeship and then spent three years as a construction craft laborer journeyworker building highways in Illinois and Wisconsin.
"I am the father of three boys and two girls," Joshua says. "I enjoy spending time with them and my lovely wife out on the water on the family boat. If I'm not out on the water, I am relaxing and enjoying the four seasons in Wisconsin while cheering on our local sports teams."