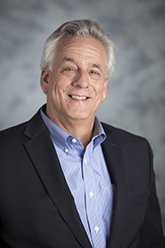 Eric M. Seleznow is a senior advisor and directs JFF's Center for Apprenticeship & Work-Based Learning. He works to further the organization's goals of advancing innovative workforce policy and programs. Eric is contributing to the organization's work on apprenticeship, reentry, and sector strategies.
Prior to JFF, Eric served as deputy assistant secretary for the US Department of Labor's Employment and Training Administration, under Secretary Tom Perez. During his tenure at USDOL/ETA, he focused on implementing the Obama administration's vision for workforce development, skills training, and registered apprenticeship.
Eric has over 30 years of experience managing a range of workforce development and correctional reentry programs at the federal, state, and local levels. Prior to his position at DOL, he served as the state policy director with the National Skills Coalition, as executive director of the Maryland Governor's Workforce Investment Board, and as the local workforce board director for the Montgomery County (MD.) Department of Economic Development. His experience also includes nearly 20 years in the corrections system operating jail-based training, employment, and pre-release programs—re-entry efforts for which he is still regarded as a national expert.
Eric is a graduate of Northeastern University and resides in Washington, DC.