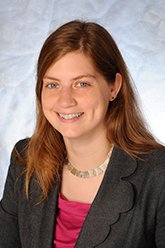 Deborah Kobes is a senior director at JFF and the interim director for JFF's Center for Apprenticeship & Work-Based Learning. She focuses on expanding access to and success in high-demand careers.
Deborah manages projects to develop innovative new educational and training models and to build capacity for program delivery among a range of organizations, from local training providers to state agencies. She seeks to create career pathways for women, people of color, and other populations that are underrepresented in high-demand sectors of the economy, such as technology, manufacturing, and construction.
Her skills and areas of expertise include:
Work-based learning, including pre-apprenticeships and Registered Apprenticeships
Program design and development
Strategies for inclusion and equity within job training programs and career pathways
Sector-based analysis and workforce development strategies
Before joining JFF, Deborah was the projects director and first employee of the Emerald Cities Collaborative, a partnership of diverse organizations united around the goal of greening cities in ways that further high-quality job creation, equity, and democracy. She has also held research positions or fellowships at MIT, the Brookings Institution, and the Urban Institute.
Reflecting on her decision to work at JFF, Deborah says, "Racial equity is not possible without economic equity. JFF's focus on economic mobility contributes to overcoming this persistent challenge in American society. JFF brings a unique vantage of looking for practical solutions for economic advancement while also contributing to the national dialogue about needed structural reforms."
Deborah enjoys exploring new cities and their idiosyncrasies, and she spends too much time trying to figure out how to measure local democracy.