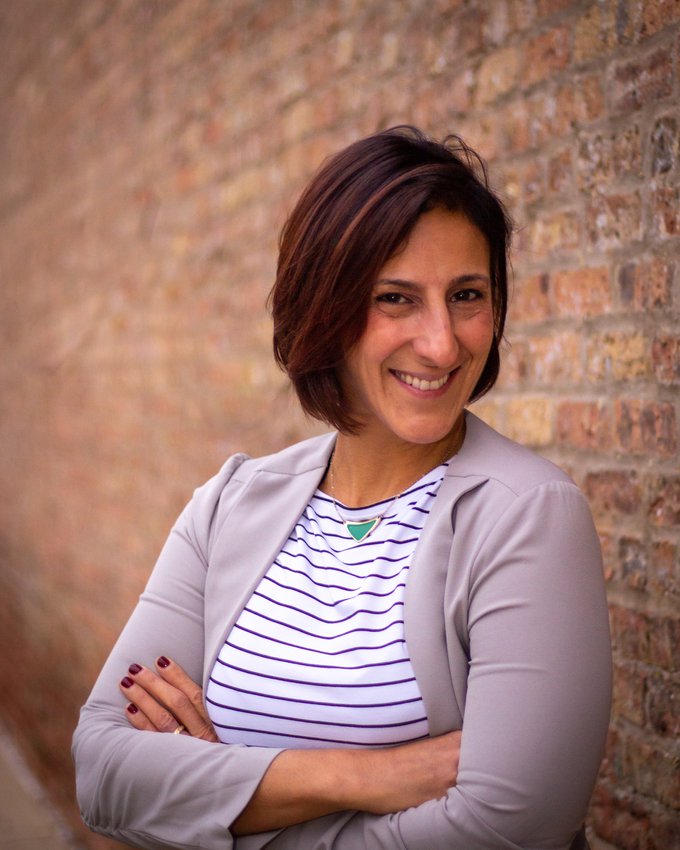 Andrea Messing-Mathie is a director at JFF's Center for Apprenticeship & Work-Based Learning.
She focuses on building integrated strategies that help communities develop the capacity and will to execute on the promises of work-based learning, including youth apprenticeship. She helps communities and stakeholders design and implement systems that improve young people's economic and educational outcomes.
Andrea's areas of expertise include connections between education and industry, college and career readiness, secondary and postsecondary alignment, STEM education, community development, and global gender dynamics in schools and educational attainment. She is dedicated to understanding the importance of the connections between classroom instruction and the economic opportunities available to students.
Before joining JFF, Andrea was the deputy director of the Education Systems Center at Northern Illinois University, where she managed apprenticeship, career pathways, and operational initiatives. She oversaw the Illinois Advanced Apprenticeship Consortium and Standing Youth Committee bodies of work and led the center's Illinois 60 by 25 Network and Great Lakes College and Career Pathways efforts. Andrea also worked with partners to develop the center's efforts to support opportunity youth. In her work at the center, Andrea passionately supported partners' efforts to open up new opportunities for women in nontraditional fields and to offer opportunity youth chances to connect with employers.
Earlier in her career, Andrea was a research fellow on a National Science Foundation project, spearheading research on gender equality campaigns in Western Europe.
Andrea says she was drawn to JFF because it offers her an opportunity to work with national and global audiences on initiatives that address the changing nature of work and the impact those changes have on teaching and living.
Andrea will talk freely about her husband, kids, and very cool dog, yoga and biking, traveling the world, and adventures involving food and all of those things.