ETF@JFFLabs
The ETF@JFFLabs impact fund invests in innovative tech-based solutions that support the more than 75 million American adults who struggle to find meaningful employment.
Our Opportunity
Millions of adults struggle to succeed in the American labor market.
For these individuals—many of whom are women, people of color, and immigrants—barriers to skill development and employment opportunities inhibit their economic security and mobility. ETF@JFFlabs is committed to reimagining a more inclusive future of work—a future where technology is used to increase access to learning, employment, and economic mobility for all adults. We support promising entrepreneurs who are developing technology solutions to train and upskill low-income and low- and middle-skill adults and connect them to employment opportunities. ETF@JFFLabs works closely with the companies in which it invests to offer them flexible capital tailored to their business models and objectives.
Team

Progress

---
3,100,000
Million invested or granted
60%
Investment and grants made to companies founded or led by women and/or people of color
---
ETF is seeding investments in companies that have the potential to tackle this challenge head-on, in ways that can help close persistent skill and talent gaps. They've found a great strategic partner in the team at JFF.

Ryan Craig, managing director at University Ventures
Portfolio

Who we invest and partner with
* These companies have exited our portfolio.
Advisors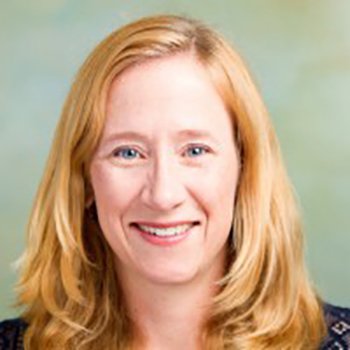 Alison Ascher Webber
EdTech Center at World Education
READ MORE...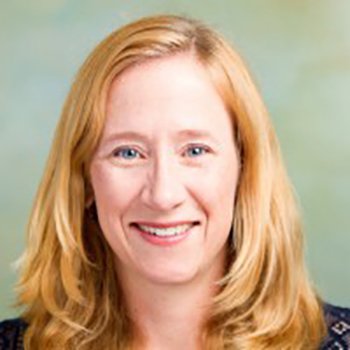 Alison Ascher Webber
EdTech Center at World Education
Alison Ascher Webber develops and directs innovative projects that advance digital equity and leverage technology to increase the reach and impact of education and workforce programs. Alison co-leads Digital US, a national initiative to close digital skills gaps by 2030. She advises online learning and ICT4D initiatives including for the National Immigration Forum, UNESCO, and the Employment Technology Fund @ JFF. Previous roles include Education Director at mLearning company Cell-Ed and Associate Director at Avasant Foundation. Alison served as first Executive Director of the Leadership Training & Education Fund for janitors across California and helped form the award-winning Building Skills Partnership. Alison holds a Master's in Education.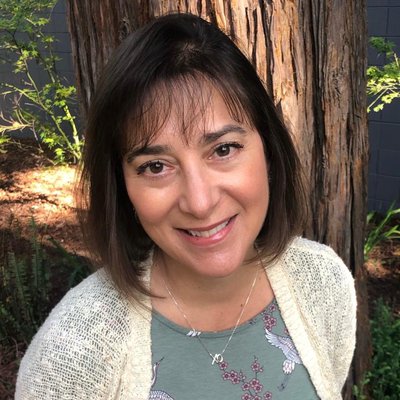 Patti Constantakis, PhD
Walmart.org
READ MORE...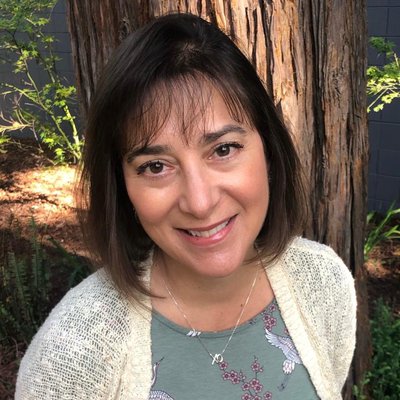 Patti Constantakis, PhD
Walmart.org
Patti Constantakis, PhD is a Director on the Economic Opportunity team for Walmart.org. She leads the Foundation's Equitable Talent Systems portfolio that seeks to engage employers in more equitable hiring and advancement practices. She brings decades of experience working to increase economic opportunities for underserved adult learners. Previously at Digital Promise, Patti was the Director of Adult Learning and Workforce Development Initiatives where her work focused on using technology to build the literacy and numeracy skills of our lowest-skilled frontline workers. She also developed a competency-based digital skills program, backed by Facebook, for non-traditional adult learners and workers. Prior to Digital Promise, Patti was the Director of Product, Content, and Curriculum, at GreatSchools.org and was responsible for developing e-learning programs for teachers as well as apps and other electronic resources for immigrant parents. In the years prior to GreatSchools, Patti worked with several startups designing and developing products for community college students and other non-traditional adult learners.
Patti grew up on the U.S.- Mexico border and, as a Latina, is fully bilingual in Spanish and English. She earned her B.A. in Journalism and Spanish from New Mexico State University and her Ph.D. and M.A in Communications from the University of Texas, Austin.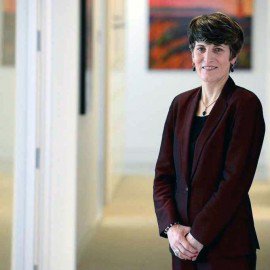 Andrea Mainelli
Tyton Partners
READ MORE...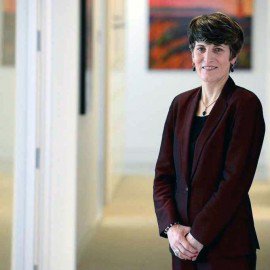 Andrea Mainelli
Tyton Partners
Andrea joined Tyton Partners as a Senior Advisor in July 2015, bringing a wealth of strategic and operational executive-level experience in the for-profit and not-for-profit education worlds. She will be actively engaged in supporting existing client relationships, as well as identifying new opportunities for the Firm.
Andrea most recently worked for the College Board from 2010 to 2013, first as a consultant, then as a senior executive and key member of the leadership team where she was engaged in product strategy and go-to-market approaches, and led the US and International teams that were responsible for partnering with districts, states, foreign entities and higher education institutions to deliver College Board programs and services.
Prior to the College Board, Andrea spent nearly six years at Kaplan, Inc. in a variety of operating and strategy roles, culminating in CEO of Kaplan Financial and Real Estate, a division that delivered classroom, online and hybrid training, test prep and professional development to individuals who required certifications and continuing education to enter, practice and succeed in their professions. During her tenure, she oversaw the division's growth and expansion strategy as well as all of its operations, leading the acquisition and integration of more than ten training companies and multiple new product initiatives, including the launch of its online education efforts.
Andrea has extensive experience working with for-profit and not-for-profit organizations on strategy and leadership engagements, and has served on and assisted both for-profit and not-for-profit Boards of Directors. She holds an AB in Social Studies, with a focus in international relations, from Harvard-Radcliffe Colleges, and an MBA from the Harvard Business School.