Supporting States & Districts to Implement Student-Centered & Deeper Learning Practices
Supporting States & Districts to Implement Student-Centered & Deeper Learning Practices
We want to increase the number of teachers developing and students experiencing performance assessments aligned with deeper learning competencies. We use a framework, resources, and expertise to support districts, states, and community colleges in implementing student-centered approaches that increase deeper learning outcomes for low-income and marginalized populations.
Framework
The Students at the Center framework defines a core set of research-backed principles that are known to drive powerful teaching and learning and designed to ensure that all students develop the sorts of high-level knowledge, skills, and dispositions they need to succeed in college, careers, and civic life. These four key principles of student-centered learning—drawn from the mind/brain sciences, learning theory, and research on youth development—are overlapping and complementary. In combination, and when guided by a coherent and rigorous set of educational goals, they provide a strong foundation for the pursuit of deeper learning.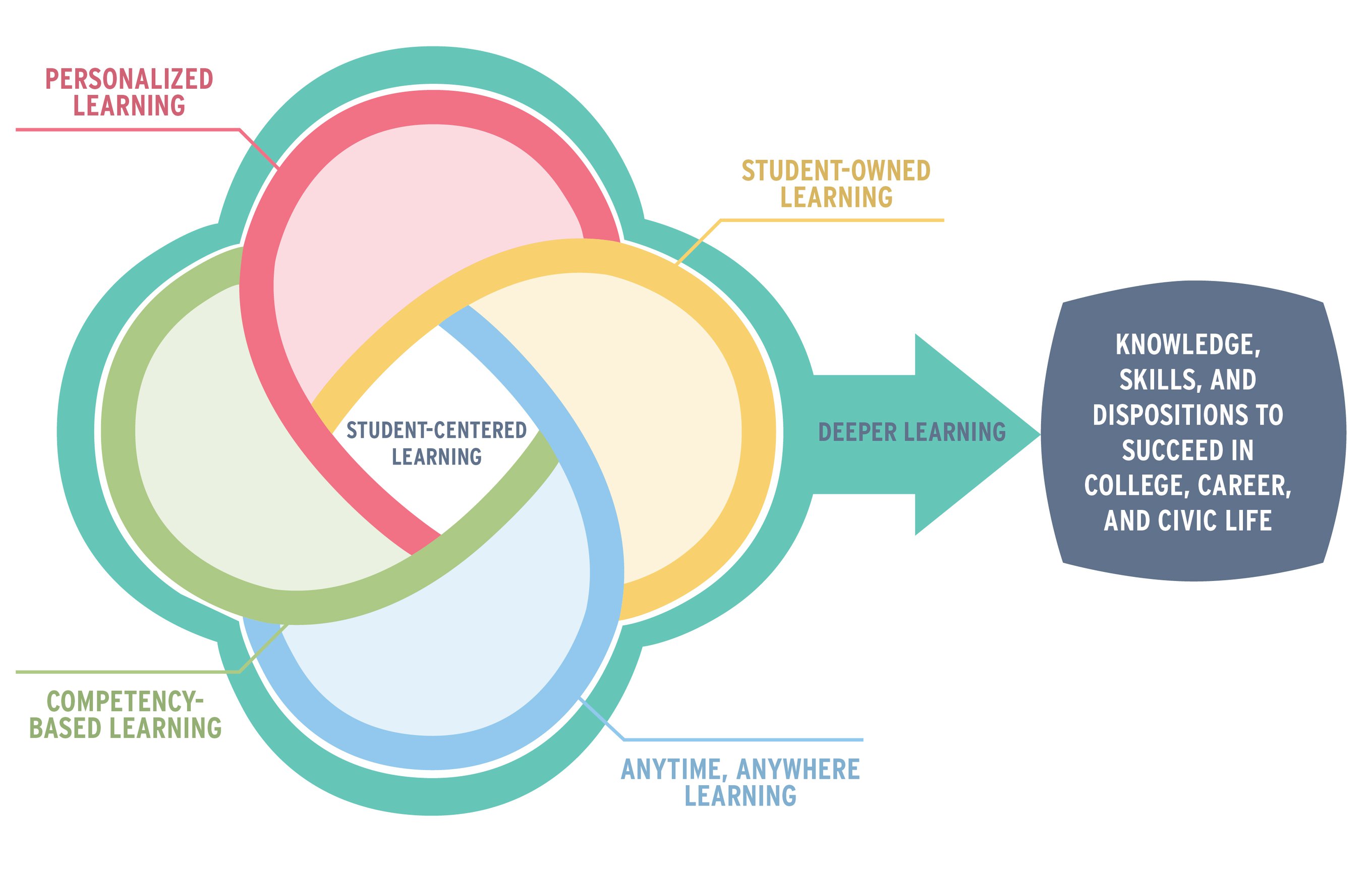 Tools and Resources
Students at the Center Hub
The Students at the Center Hub is a resource for educators, families, students, and communities wanting to learn more about research, best practices, supportive policies, and how to talk about student-centered approaches to learning. The Students at the Center Hub is managed by JFF and generously funded by the Nellie Mae Education Foundation.
Access the Students at the Center Hub