Engaging with Employers? Talk Less. Listen More.
PUBLISHED NOV. 01, 2018
At JFF's Postsecondary State Network meeting, college leaders from Ohio and Hawaii explained how listening was a gamechanger in their states.
By David Altstadt and Amy Girardi
In today's rapidly changing workplace, it's more important than ever for colleges to understand employers' needs. Many systems and states are building new types of partnerships so colleges can work more effectively with the business sectors in their regions. And all of their innovative approaches have the same starting point: Talk less and listen more.  
During the summer meeting of JFF's Postsecondary State Network, postsecondary leaders from Ohio and Hawaii explained how listening was a gamechanger in their states.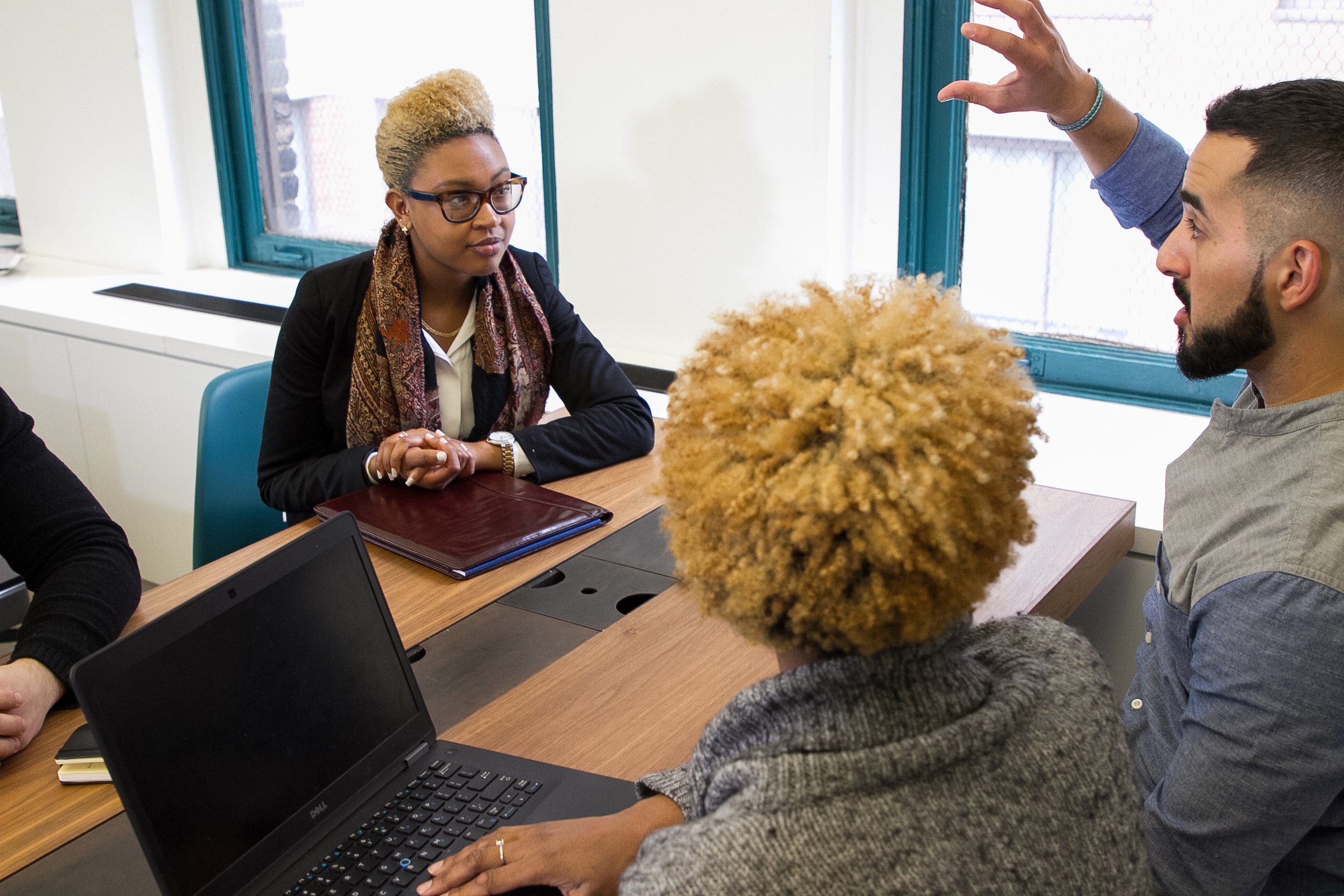 In Ohio, Industry Takes the Lead  
The Ohio Association of Community Colleges (OACC) helps create meaningful partnerships with key industries in the state, including finance and insurance, food manufacturing, health care, hospitality, and information technology. These partnerships strengthen regional economies and connect people to jobs. They are industry led and community supported. 
The OACC developed a planning model that literally puts employers in the center of planning conversations. New partnerships are initiated with a two- to three-hour launch meeting that has a professional facilitator. Industry representatives (primarily employers) sit around a table in the center of the room. Community members—including representatives from K–12, community colleges, and four-year institutions, high school and adult career centers, and social service providers—are welcome to attend, but they are invited to listen only. They are not permitted to talk, and they sit around the perimeter of the room. 
"These meetings are eye opening for the community college representatives, who are eager to talk, but must listen only," says Michael Snider, chief academic officer of the OACC. "For example, at one meeting, it quickly became clear to everyone that students don't need a complete college degree right away. Employers are interested in elements of the degree or specific modules, but the better strategy is to start with some skills and then provide on-the-job training."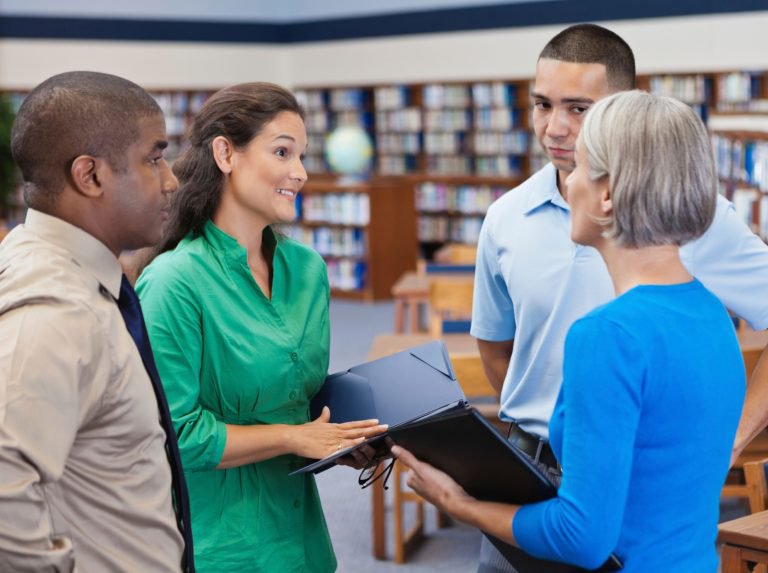 At the launch meeting, industry representatives brainstorm specific challenges and ideas about how the partnership might work over the next few years. The facilitator organizes the ideas and puts them on a board at the front of the room. Employers put their names next to potential solutions that interest them. By adding their names, they agree to participate in conference calls and work on the issue. Ideas that don't have volunteers at the end of the meeting get dropped. 
"After this process, people are very engaged in finding solutions, which might include changes in curriculum, recommendations for jobs and family services providers, and so on," Snider explains. And the employers take the lead in figuring out the next steps. 
After the launch meeting, community college faculty and staff work with the industry representatives to create connections with other community partners and to make changes in their own services and curricula as needed. In many cases, the colleges are asked to offer more certificate programs.  
Partnerships typically last three to four years, and they lead to changes at colleges and at businesses. For example, Snider describes one CEO who learned critical information about his own hiring process. He was concerned that people were not applying for jobs at his company. Over time, he realized that his company wasn't paying as well as others in the region.  
We moved from trying to sell what we already had to redesigning based on our sector partners' needs.

Cathy Bio, Director of Student Success, University of Hawaii Community Colleges
Hawaii Responds to Industry and Student Needs 
In Hawaii, community colleges had a similar experience with the banking sector. Corporate partners in that sector are planning for a change in the way customers interact with banks: Bank tellers are being replaced with universal bankers, who act like a concierge of the bank and serve a wide range of customer needs. Universal bankers require more comprehensive knowledge and skills than bank tellers.  
"Our partners in the banking sector talk about skill sets, not credentials," says Cathy Bio, executive director of the Student Success Center for the University of Hawaii Community Colleges. "They want employees to have specific skills, and those skills go beyond the ones provided by the American Banking Association's universal banking curriculum." 
So Hawaii community colleges worked together to develop an eight-week, non-degree universal banker program, customized to meet the needs of Hawaii banks. Since the program launched, credit unions have joined, and the program is now offered to high school students as well as community college students.  
"This very popular program grew out of listening to our partners and developing the program they needed," Bio says. "We moved from trying to sell what we already had to redesigning programs based on our sector partners' needs. We now are following the same template with other sectors." 
 Hawaii also has assembled a detailed database on local workforce needs. It puts this information at students' fingertips with the Hawaii Industry Sectors website, which provides real-time employment and earnings data that students can search in a variety of ways.