Tennessee Pathways Connects Students with Opportunities Across the State
Tennessee Pathways regional coordinators like Kenderek Harris and Cydnie Tate are helping to make Tennessee a place where all young people can thrive. Here are their stories, in their own words.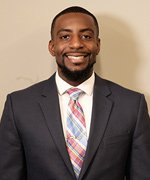 Kenderek Harris
Greater Memphis Regional Coordinator, Tennessee Pathways
Although I was not born in the city of Memphis, for the last 14 years I have been dedicated to supporting young people in the city I call home. I also want to play a major role in helping students throughout Tennessee, from both urban and rural areas, to succeed in school and move seamlessly into the workforce. As the Greater Memphis regional coordinator for Tennessee Pathways, I can do both—serve students in urban Memphis and in surrounding rural counties.

Tennessee Pathways is a statewide initiative that creates alignment between K-12 education, postsecondary education, and employers. The program presents students with clear and guided pathways that they can follow to gain the knowledge and experience needed to move into high-quality careers with opportunities for advancement. Along with Tennessee Promise and Tennessee Reconnect, Tennessee Pathways is one of the key programs supporting Tennessee's Drive to 55 goal that at least 55 percent of Tennesseans will have a college degree or certificate by 2025.
My role as regional coordinator for the Greater Memphis region is part of Tennessee Pathways' new statewide strategy. Tennessee is a diverse state with rapidly growing urban areas surrounded by large rural counties. To accommodate people from such a diversity of locales, we chose a regional approach to the Tennessee Pathways work so that our efforts could be tailored locally and regionally to meet district needs. Our team is made up of nine regional coordinators who serve all the labor and economic development regions of our state. Regional coordinators support every school district in the state by connecting area education and workforce professionals to align high school and postsecondary coursework with local labor market needs. We do this by fostering partnerships between school districts, local postsecondary institutions and employers that ultimately help students get a head start on completing their degrees or industry credentials.
Ultimately, I believe that all students should have the same opportunity to be successful regardless of their socioeconomic status or the neighborhood from which they come.

Kenderek Harris
In my previous role as recruiter/admission counselor, I always encouraged students to attend the college of their choice only to sometimes find out later that they had dropped out of college. On the other hand, I've seen students who took advantage of the opportunities that their high schools provided, earned a degree or credential, and went on to become successful Tennessee citizens. It is disappointing and discouraging to see students drop out of college so soon after enrolling because they lacked awareness of careers in the area, did not see the relevance of their coursework, or struggled with scheduling or financial processes. Ultimately, I believe that all students should have the same opportunity to be successful regardless of their socioeconomic status or the neighborhood from which they come. This is why I was drawn to the regional coordinator role with Tennessee Pathways—so I could have the opportunity to address these issues and to create more opportunities for all students, especially those who are traditionally underserved.
The Greater Memphis region is made up of four counties in southwestern Tennessee, so it extends well beyond the city of Memphis itself. Before taking this role, I was largely unaware of the needs of people in rural communities surrounding Memphis. After visiting several of the rural counties in my region, I realized how much of a factor transportation plays when it comes to education. For example, I learned that some rural schools are unable to provide transportation to make it possible for their students to attend dual enrollment classes on college campuses. As a result, some students do not have access to early postsecondary opportunities.

That is exactly the kind of challenge regional coordinators help local partners overcome. I've been working with officials in several of my rural counties to creatively address that issue. Our ideas include finding recently retired teachers and college instructors who want to continue working with students and identifying industry partners that would be willing to fund transportation for students.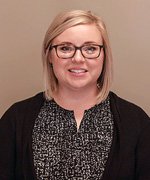 Cydnie Tate
Southeast Regional Coordinator, Tennessee Pathways
I was drawn to the mission of Tennessee Pathways from my prior role at a postsecondary institution. I have always been passionate about providing opportunities for students, whether that be in the form of early postsecondary opportunities, work-based learning, or internships, because early college and career exploration plays a key role in young people's postsecondary and career choices.
As regional coordinators, we are unbiased in all respects. We work with all school districts in the state, we are willing to partner with any postsecondary institution, and our pathways are not limited to career and technical education. We want the best pathways for our students, period.
I have always been passionate about providing opportunities for students [...] because early college and career exploration plays a key role in young people's postsecondary and career choices.

Cydnie Tate
I appreciate working with various community stakeholders who are willing and excited to collaborate together on the ground to better serve our students. There is a desire to educate students and prepare them for the workforce, and it's so amazing to see that the efforts are not only from education, but industry and community leaders as well.
For example, students in the polytech program in Marion County go through a hybrid dual enrollment program with a concentration in engineering systems management. They graduate from high school with a diploma and 40 or more credit hours toward an associate's degree in applied science from Chattanooga State Community College. In Hamilton County, the school district has started a work-based learning and apprenticeship program with Gestamp, a local manufacturing employer. Our districts are working with community stakeholders, and we are here to help make these partnerships stronger and replicate them in other areas so students in all school districts can have these opportunities.
The Tennessee Pathways Strategy
Tennessee Pathways is structured around three key elements that increase the number of students who enroll and succeed in postsecondary programs:
High-quality college and career advisement throughout K-12
Rigorous early postsecondary and work-based learning opportunities in high school
Seamless vertical alignment between K-12, postsecondary programs, and career opportunities as a result of effective partnerships among school districts, higher education institutions, employers, and community organizations

Originally launched in 2012, Tennessee Pathways went through a major overhaul in July of 2018. The Tennessee Department of Education, together with the governor and Tennessee Board of Regents, relaunched the program as a statewide partnership between secondary and postsecondary systems, with a large investment in added capacity to support schools, postsecondary institutions, and employers. We developed the three key elements as part of the relaunch, adopted the new regional approach, and added a Tennessee Pathways Certification program to recognize districts that excel at providing students with opportunities that align to industry needs.
Our Tennessee Pathways team is in the process of certifying and recognizing high-quality pathways from high schools across the state. With certified pathways, schools can signal to students, parents, and the community that they create partnerships with postsecondary institutions and employers to better prepare students to pursue the paths of their choosing.
Each region we support builds on its unique strengths and faces its own barriers and obstacles. Across every community we serve, the Tennessee Pathways vision remains the same: that one day, every student in Tennessee will have access to high-quality careers that offer a family-supporting wage, opportunities for advancement, and personal fulfillment.
Tennessee Pathways is a member of JFF's national Pathways to Prosperity Network, which aims to ensure that young people complete high school, attain postsecondary credentials with currency in the labor market, and launch careers in high-demand, high-wage fields while leaving open the prospect of further education.
Cover Photo of Tennessee's Signal Mountain by Zeke Tucker on Unsplash