It's easy to see examples of our country unraveling—it's a fabric we're committed to rethreading and reimagining as we recover together.
JFFLabs is welcoming three new Entrepreneurs In Residence (EIR) to explore the challenges and opportunities facing our nation. These leaders will support and advance a range of programs that contribute to an equitable future for workers and learners.
Stephen Yadzinski, acting general manager of JFFLabs, announced the new EIRs in an article on LinkedIn, and in conjunction with Horizons–JFF's flagship national event.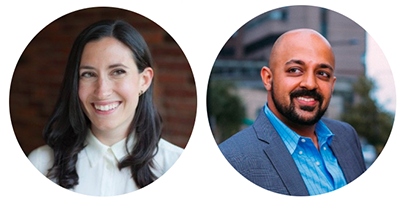 Ananth Kasturiraman and Caroline Fay, Founders, Skillist
Today, at a time when the labor market looks more uncertain than ever, young learners need access to quality information about college and career opportunities and experiences that help them to become inspired and make informed decisions about their futures.
Ananth and Caroline will combine their experience as entrepreneurs building skills-based hiring technology, with the career exploration curriculum of Possible Futures—a JFF career exploration program for students in grades 6 through 10. Possible Futures helps prepare young people to make meaningful choices about their future careers and develop the skills that will help them achieve their goals.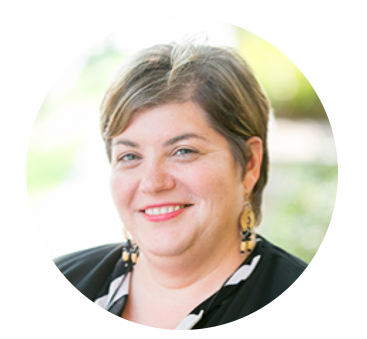 Brooke Valle, Chief Strategy and Innovation Officer, San Diego Workforce Partnership, and Chief Executive Officer, Workforce Ventures
Fifteen million people turn to the workforce system each year for help finding a job or preparing for their next opportunity. Yet very little data exists about the effectiveness of the hundreds of thousands of job training programs designed to set people on the pathway to economic mobility.
Meanwhile, the fiscal model that supports this training infrastructure is on the brink of collapse. We need to modernize the financing of education and training to avoid rationing the programs that can help everyone in the U.S. build the skills they need to thrive in an increasingly dynamic world of work. Brooke joins JFFLabs as an EIR to address this dual challenge in the workforce by developing pilots for flexible financing and establishing metrics that lead to more wide-scale, equitable investment capital.