Cappfinity | Accelerating Impact in Assessment Technology
Driving diversity in recruitment with strengths-based assessments that combine behavioral data and innovative technology.
There is now widespread recognition that having a diverse workforce and an inclusive culture benefits a business. For any organization looking to achieve greater diversity, taking an unbiased approach to candidate assessment during the hiring process is key.
Well-known companies across a wide range of sectors—including Accenture, Barclays, EY, Lloyds Banking Group, Microsoft, and Aviva—are rethinking their approach to assessment and selection of job applicants to ensure that the process is fair and objective, and that helps drive social impact.
Recruitment decisions based only on the schools candidates attended, subjects they studied, and the grades they earned will almost always introduce bias into the selection process. Replacing traditional methods with blended assessments and a strengths-based approach enables companies to level the playing field for all candidates.
Making selections based on strengths is a naturally bias-free process because candidates' strengths are authentic reflections of who they are, and strengths-based assessments are therefore less prone to influence advantages job applicants many have because of their backgrounds or other factors.
Assessing with Authenticity
Cappfinity is a global leader in strengths-based assessments. The company designs and builds bias-free assessments for a variety of roles, functions, and seniority levels using real-life scenarios and mixing mediums to create an authentic and unique experience for candidates.
Founded in 2005 by Alex Linley, an expert in positive psychology, and Nicky Garcea, a psychologist and strengths expert, Cappfinity now has teams in the United States, the UK and Australia and works with more than 150 organizations and over 5 million individuals worldwide in service of a shared purpose—strengthening the world.
Bias-free algorithmic assessments enable companies to look past candidates' grades, courses of study, and schools and recruit for ability, fit, and potential—supporting strategic diversity and inclusion goals.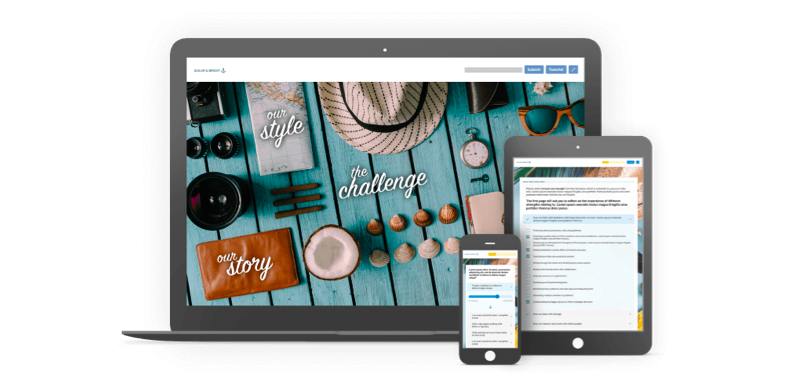 This approach offers employers myriad benefits. Among other things, it can shorten the application process by several hours and significantly reduce the cost per hire. Candidate feedback has also been tremendously positive: According to Cappfinity, 98 percent of candidates report that their assessment experience was engaging and informative.
For companies like Accenture that use Cappfinity to support their hiring strategies, the assessment process enables them to make equitable talent decisions.
It means we can react in the moment and make sure that we are meeting all of our needs, particularly getting the right kind of potential, quality, and diversity into the organization.

Adrian Love, recruitment director, Accenture

As Cappfinity expands in the U.S. market, JFF is partnering with the company and focusing squarely on its ability to deliver social impact as it helps employers expand their talent strategies in ways that improve diversity, equity, and inclusion. To advance that effort, JFF and Cappfinity will jointly create a pilot program and go-to-market effort for companies seeking to fill high-volume sales and customer success roles in the IT sector.