Impact Employer Model
Prepare Your Company for the Future of Work by Putting Talent First
Impact Employers
Business leaders are navigating a rapidly changing environment without a clear road map. Technology is reshaping how work is performed, and customers and investors are increasingly questioning the impact of businesses on their communities. And now, COVID-19 is exacerbating those issues while unleashing an extraordinary public health crisis with devastating economic consequences. It is also magnifying long standing racial disparities in the workplace, and accelerating our nation's collective awareness of racial injustice and inequity.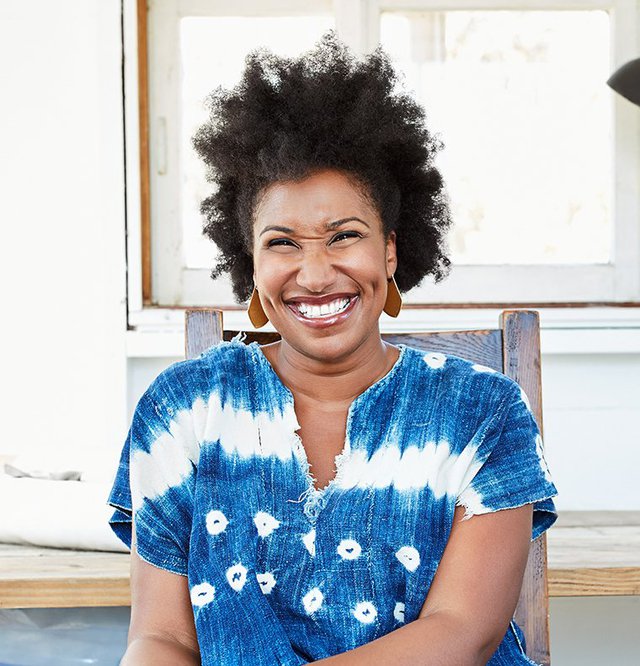 Leading employers must fundamentally change how they think about attracting, developing, and retaining employees. It's no longer "nice" to be a company that thinks beyond quarterly earnings and shareholder returns; it's a business imperative that can have extraordinary consequences for employees, employers, and our communities.


We call companies that are doing this work "Impact Employers"—companies that tackle today's evolving challenges by adopting business strategies that have a positive impact on workers, communities, and the bottom line.
JFF's Impact Employer Talent Framework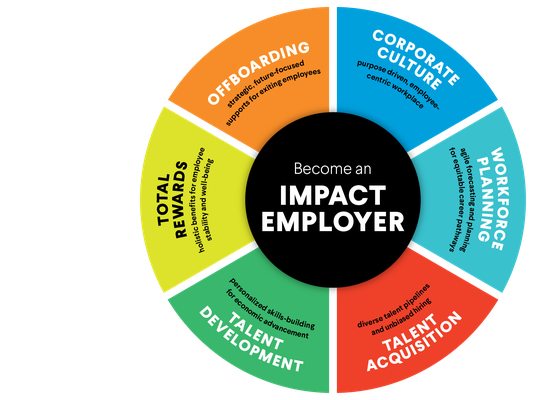 Six Key Levers Contributing to One Common Goal


Economic mobility for all.
That's what Impact Employers aim for, and our Talent Framework is the guide to get us there. By implementing these levers—one, a few, or all six of them—you can begin your journey to becoming an Impact Employer and join the movement for greater opportunity, equity, and advancement.
JFF developed a talent framework to support companies that are committed to becoming Impact Employers.
It's based on traditional components of corporate talent strategy—like recruiting, retaining, rewarding, and advancing talent—and it expands these strategies to include people-focused benefits. Each of the six components of this framework represents an area of the business that companies can focus on to achieve high-impact returns by changing or modifying their existing practices.
Become an Impact Employer
For nearly 40 years, JFF has focused on helping to create economic opportunity and mobility for all Americans. We're applying the expertise we've developed to inspire and support companies in joining a growing corporate movement to prioritize worker well-being alongside traditional business performance.