What is Apprenticeship?
Imagine combining on-the-job training with complementary classroom or online education — while earning a paycheck too. The goal of this apprenticeship model is simple: to help workers master the knowledge, skills, and competencies they need for the job at hand, while setting them up for long-term career success. Apprenticeships aren't solely for employees new to the job. They are also an effective way to up-skill incumbent workers looking to take on more challenging roles with better pay.
This centuries-old work-based learning approach has tremendous benefits for employers too. They include:
Boosting recruitment. Companies struggling to find employees, especially after the pandemic-inspired Great Resignation, can offer apprenticeships as a differentiator to attract applicants, especially those with a strong desire to learn.
Increasing diversity. A structured and robust training program offers support that enables workers from diverse backgrounds to thrive.
Reducing absenteeism, improving retention. Employees are more apt to consistently show up at work and remain with their companies long-term when an employer creates a culture of learning and belonging, offering plenty of room for mobility. Some 94% of apprentices stay with their companies after program completion.
Tailoring training to the specific position. Employers take a very active role in their workers' educations, ensuring apprentices are learning the exact knowledge and skills necessary for the job. If requirements change, the company can quickly re-tool parts of the program to provide what apprentices need.
Preserving institutional knowledge. Skilled, experienced workers close to retirement can serve as mentors and instructors to pass on institutional knowledge to apprentices.
Registered Apprenticeship
Not all apprenticeships are created equal. Registered Apprenticeships (RA) are the gold standard of work-based learning programs. The Department of Labor, or a federally-recognized state apprenticeship agency, vets apprenticeships for quality and rigor. The curriculum must align with industry standards, and upon program completion, apprentices receive a portable, nationally-recognized credential.
Depending on the industry, Registered Apprenticeships can last from one to six years and typically include 2,000 hours of on-the-job training and 144 hours of technical instruction.
Registered Apprenticeships also offer:
Employer involvement. Companies formally hire the apprentices and provide top-quality onsite training, using curriculum and standards aligned with work processes. Employers must provide worker protections that guarantee, among other things, fair treatment and a safe work environment.
Structured on-the-job learning. Apprenticeships learn by doing, with support from supervisors or other workplace mentors. They are also exposed to other roles to better understand the company's overall operations.
Related instruction. Academic coursework—delivered in a classroom or online—supplements on-the-job training, reinforcing knowledge so apprentices with different learning styles thrive.
Rewards for skills gains. As apprentices learn and apply new skills, their wages increase, providing a powerful incentive to excel at their jobs.
Access to government resources. Employers offering Registered Apprenticeships can take advantage of technical assistance and funding from the U.S. Department of Labor as well as state sources. In many states, businesses can qualify for tax credits.
After completing a Registered Apprenticeship, workers earn an average annual salary of $77,000 compared to an average national salary of $55,000.
Youth Apprenticeship
Another growing approach to the model is youth apprenticeship—an apprenticeship designed specifically for youth ages 16 to 24. While there is no universal definition for youth apprenticeship, JFF considers youth apprenticeships to be Registered Apprenticeship programs designed either for high school students or out-of-school youth.
Approaches to Apprenticeship Programs
Apprenticeships are flexible and can be delivered in one of three approaches to suit the needs of each employer. The approaches are based on 1) time, 2) competency, or 3) both time and competency.
Note: While these approaches intend to help employers best meet their needs, Registered Apprenticeship programs still must meet minimum qualifications to ensure high-quality results, regardless of the chosen approach.
Each apprentice in a Registered Apprenticeship program must work for at least 2,000 hours (about one year) before receiving their apprenticeship completion certificate. This may include credit granted for previous experience.
Apprentices are also required to complete 144 hours of related technical instruction for every 2,000 hours of work.
Time-Based
Time-based apprenticeship is the tried-and-true model that has worked for thousands of employers and apprentices for decades.
They range from one to six years.
Apprentices are required to complete a minimum number of hours of on-the-job learning and related technical instruction based on requirements listed in an occupational standard defined by their employer.
An apprentice's progress through the on-the-job learning portion of their apprenticeship is measured only by the number of hours they've completed in a set of work process categories.
Competency-Based
Apprentices must demonstrate that they have achieved a set of competencies their employer has identified as necessary in their chosen occupation.
An apprentice's progress through the on-the-job learning portion of their apprenticeship is measured solely on their attainment of required competencies, verified by the employer.
Apprentices must also complete related technical instruction.
The employer does not need to track and monitor the amount of time an apprentice spends learning crucial skills. Measures of time should not impact an apprentice's progress through or completion of their apprenticeship program.
However, this means that the program sponsor needs to have a detailed process for determining and tracking the competencies that an apprentice has mastered.
Hybrid
Hybrid apprenticeships are a blend of the previous two approaches.
Apprentices are asked to achieve a set of competencies within a specified range of on-the-job learning hours.
Employers define the required competencies and the range of hours within which they believe apprentices should gain those competencies.
An apprentice's progress through the on-the-job learning portion of their apprenticeship is measured both on their level of skills gained and the number of hours they've spent in on-the-job learning to attain those skills.
Registered Apprenticeship Roles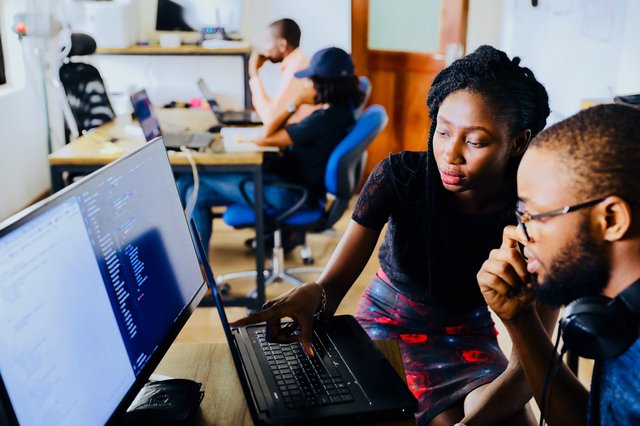 Employer of Record
The company or organization that is legally responsible for the apprentice as an employee.
The employer of record handles administrative functions such as payroll and taxes and also assumes worker liability.
Generally, employers of record are the companies or organizations that host apprentices for their workplace experiences, but a third party can sometimes serve in the role—a staffing agency can be the employer of record for temporary employees who are placed at client companies, for example.
Intermediary
An organization (or a collaboration of several organizations) that coordinates across stakeholders for effective and efficient design and implementation of work-based learning programs. They are often industry associations, joint labor management organizations, community colleges, workforce boards, Chambers of Commerce, or community-based organizations.
Intermediaries convene key stakeholders, such as industry partners, educational institutions, labor unions, and community-based organizations, to broker relationships and arrange for the provision of services.
They conduct outreach to industry, aggregate employer demand for work-based learning, and broker placements for work-based learning participants.
Intermediaries may also support the implementation of work-based learning programs by, for example, assisting employers in writing job descriptions and onboarding employees who will supervise work-based learning participants, and assisting educational institutions in preparing work-based learning participants.
Intermediaries also research, document, and advocate for best practices, and they can build public and political support for programs.
Finally, they serve as the administrative leaders of programs to reduce the workload for other participants. In the case of Registered Apprenticeships, playing the lead administrative role can mean serving as the program sponsor or as an expert partner that can assist with the state or federal registration process.
Sponsor
Registered Apprenticeship programs require a program sponsor. These are generally the lead party in the planning, partnership management, and delivery of an apprenticeship program.
The U.S. Department of Labor's Office of Apprenticeship or a State Apprenticeship Agency assigns administrative and operational responsibilities to the sponsor. Those responsibilities typically include identifying program qualifications and standards, recruiting and screening applicants, developing formal agreements between employers and apprentices, defining an apprenticeship's work processes and related instruction, setting the wage progression, and ensuring that the program meets state and federal requirements.
The sponsor can be an individual employer, a joint employer and labor organization, an employer association, or another type of intermediary.
Training Provider
An organization that delivers related technical instruction to an apprentice. This is the academic, technical education that builds upon and enhances the applied skills development that takes place in on-the-job learning components of apprenticeships.
The coursework covered in related technical instruction may be delivered in a classroom, through distance learning, or in online learning formats.
The material can be taught by the apprenticeship sponsor or by a partner organization, such as a community college, a technical school, or a third-party training provider.
Apprenticeship Today
As more employers seek alternative ways to attract new workers, the popularity of Registered Apprenticeship programs has steadily grown. According to the Department of Labor, between 2015 and 2021, the number of new Registered Apprenticeship programs jumped by 52%. Although the skilled trades still dominate, sectors that have not hosted work-based learning programs previously are adapting the model to fill skills gaps. For example, technology companies, including Google, Microsoft, and LinkedIn, offer apprenticeships in high-demand areas such as data analytics, app development, and programming. Increasingly, health care organizations like Kaiser Permanente are turning to apprenticeships to replenish depleted talent pools, sponsoring programs for aspiring certified nurse aides, medical assistants, pharmacy technicians, and more.
The spread of the apprenticeship model to new sectors is reflected in the Department of Labor's data. Between 2015 and 2021:

The number of apprentices in health care and social assistance increased more than six-fold, from 1,903 to 13,782.

The number of apprentices in professional, scientific, and technical services increased more than seven-fold, from 229 to 1,897.

The number of apprentices in finance and insurance increased almost four-fold, from 228 to 1,053.
What Apprenticeship Looks Like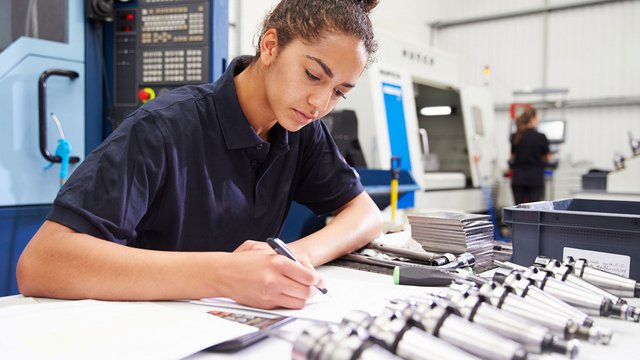 The IMT Apprenticeship Program
The IMT apprenticeship is a nationally recognized apprenticeship that is a basis for multiple career pathways within the advanced manufacturing sector and is easily tailored for different manufacturing environments, different-sized companies, and different types of manufacturing schedules. The purpose of the IMT apprenticeship is to build the skills and competencies of workers in manufacturing production positions, and to prepare those workers to participate in and complete apprenticeships for more advanced and highly skilled manufacturing occupations.
The IMT program follows a hybrid training approach that integrates time-based learning and competency-based training providing 3,000 hours of structured technical instruction, comprised of 2,736 hours of OJL from experienced mentors assigned by the employer, and 264 hours of related technical instruction courses that span manufacturing technology systems and processes, industrial communications, industrial math, industrial blueprint reading, and safety. One-hundred and ninety-two hours of the related instruction includes four modules of the Manufacturing Skill Standards Council (MSSC) Certified Production Technician curriculum. Each of these modules includes an exam that, once completed, earns an apprentice a Certified Production technician (CPT) certificate, which is nationally recognized. The instruction also includes courses on interpersonal skills, lean manufacturing, and practical problem solving. The additional hours of related technical instruction can be customized to meet each company's specific technical needs.
Additionally, OJL in the IMT apprenticeship utilizes the supervision of a training mentor, as IMT apprentices are assigned tasks that build their skills and competencies in the full range of the production cycle within their company. Supervisors are guided by a detailed manual, also called a job book, that outlines the competencies required for different types of key skills, and that can be tailored by firms to meet their specific needs and systems (see Table 1.1). For instance, the IMT program trains production workers in settings as diverse as aerospace, foundries, transportation equipment manufacturing, and plastics fabrication, and each job book is customized to the employer's needs.
---
IMT Job Book: Major Competencies
Workplace Safety
Interpret Product Specifications
Set up, Inspect, and Adjust Product Equipment
Operate Production Equipment
Measure and Inspect Work
Produce Quality Product
Routine Equipment Maintenance
Inventory and Material Processes
Continuous Improvement Processes
Trends and Current State of the Business
Source: Wisconsin Regional Training Partnership, Industrial Manufacturing Technician: Apprenticeship Training Guidelines
---
LIFT and the IMT
Established more than 25 years ago, LIFT is an Indiana-based workforce intermediary that works with employers and organized labor to develop workforce-readiness programs for the unemployed and underemployed, and it has expanded worker-centered sustainable workforce development program strategies that include apprenticeship and career pathway development. In 2015, LIFT began its partnership with JFF and is overseeing implementation and expansion of the IMT apprenticeship in Indiana, Kentucky, and Ohio. By 2020, the project will register a minimum of 250 new IMT apprentices resulting in at least 125 journey workers over 5 years. LIFT brings experience in outreach, recruitment, and advocacy on behalf of employed, unemployed, and underemployed individuals. Within 2 years of this initiative, LIFT developed IMT apprenticeship programs for nearly 200 apprentices with seven employer sponsors, including the Benteler Automotive Corporation.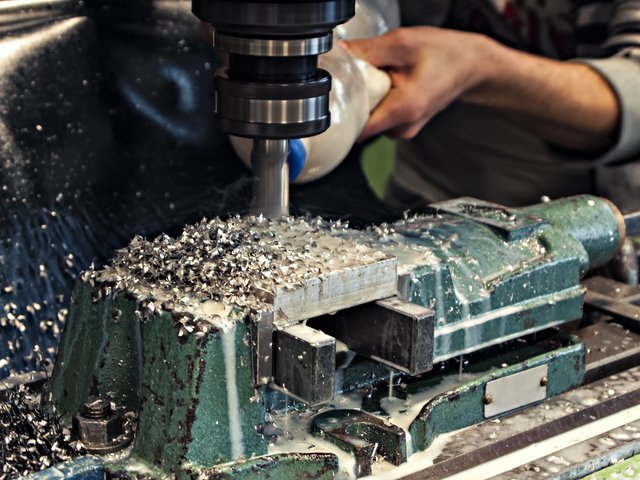 How the IMT Works at Benteler
Benteler is a large German-owned manufacturer with 30,000 employees at 83 locations in 40 countries offering vocational education at 15 of its automotive, steel/tube, and distribution locations in Germany. Benteler's culture of learning has expanded to its facilities in Indiana, Michigan, and South Carolina. Currently, 750 young people are being trained in the company in different apprenticeships and career-development opportunities, including 82 apprentices in Indiana and Michigan. The focus of Benteler's vocational education is on technical occupations such as industrial mechanic or production technologist. Additionally, apprenticeship completers at Benteler become mentors for the next cohort of apprentices—which gives apprentices responsibilities and appreciation for the work from an early stage. By acting as mentors, the apprentices consolidate their knowledge in a core area, gain a better grasp of company processes, enter discussions that transcend the boundaries of individual disciplines, and feel valued because of the responsibilities they are assigned.
Benteler considers training and development opportunities for its employees to be critical for their success. As advanced manufacturing technology continues to transform manufacturing skill needs, Benteler proactively maintains a learning academy for employees to expand their expertise and develop new competencies. The IMT complements the simultaneously launched Benteler Academy, which allows employees to take courses during their work hours and earn an associate's degree in two years, achieving full certification in another three. Benteler is using the IMT apprenticeship as a recruitment tool for new hires and supervisors, thus making knowledge an implicit part of its manufacturing practice, for workers as well as management.
Each of Benteler's locations has taken a different approach to identifying its IMT apprentices. In some locations, supervisors identified high-performers, others posted the opportunity as an advancement strategy, and another selected recent college graduates lacking experience. At the Goshen, Indiana plant, enrollment in the IMT apprenticeship is mandatory. This selection process promotes ethnic, racial, and gender diversity in training and advancement. Apprentices are assigned to a supervisor responsible for overseeing their learning, but many workers contribute to the instruction. OJL is provided by peers, with more experienced operators providing training on required competencies as they arise in the production process. Apprentices are required to do the majority of the related instruction on their own time and at their own pace through online courses. However, apprentices are also paid overtime for weekly two-hour classes that are scheduled just before or after each shift to minimize disruption to the production line. This in-person instruction supports completion because apprentices have an easy way to ask questions that emerge in their online work. The instructor can then connect the instruction to how Benteler applies the concepts in practice, identify struggling students and assist in remediation, and help prepare apprentices for the four required exams.
While experienced workers have completed the IMT in as little as 3 to 4 months, relatively new employees generally take 12 to 20 months. The timing is largely dependent on the self-pacing and engagement of the apprentice. Benteler allows each plant to determine how the completion of the IMT leads to advancement. At the Goshen plant, the IMT graduates are in a pool of candidates that would be given preference for job openings, career advancement, or additional technical training or apprenticeships because they completed the IMT program. Sites that pre-select candidates advance IMT journey workers to a more skilled position, such as from production operator to setter. Other plants are approaching the journey workers as a talent pool that is eligible to apply to the skilled positions.
Extracted from Giving Manufacturing Career Pathways a LIFT
Getting Started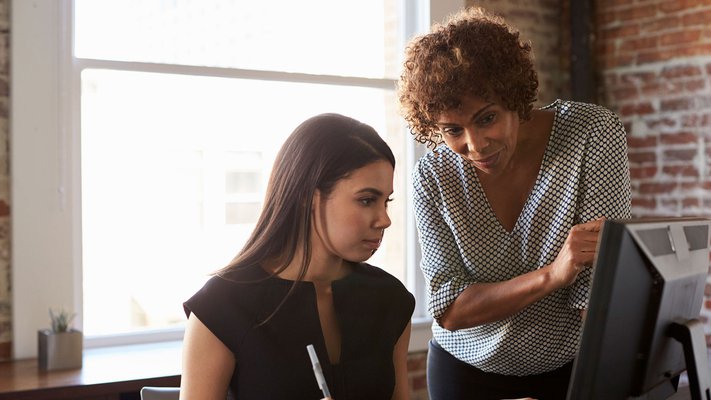 Get a sense of your specific work-based learning ecosystem, learn what makes an effective work-based learning program, and take your first steps with JFF's virtual training courses.
Get Support
JFF can provide support and 1:1 coaching on:
Program development and implementation
Partnership/stakeholder engagement
Registration support
Policy analysis and recommendations
And more!