Community of Learning: Philadelphia
JFF's Community Leadership Academy is an 18-month experience for place-based teams to explore education and workforce predictions and trends and design ways to prepare young residents for a lifetime of learning and work in our rapidly changing world.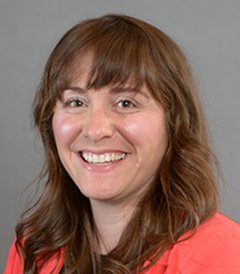 ---
Patricia Blumenauer is the Vice President of Operations at Philadelphia Works. In this role, Patricia oversees the adult and youth workforce systems in Philadelphia and manages the WIOA and TANF investments. She leads the team that is currently working to redesign the Philadelphia EARN service delivery model to provide a more customer-focused, efficient, and effective approach.
Additionally, Patricia works closely with the City of Philadelphia to leverage and align resources with the multiple city-wide strategies. Prior to joining Philadelphia Works, Patricia managed behavioral health and intervention programs for children and families in Philadelphia. She holds a master's degree in Clinical Psychology from Chestnut Hill College and a bachelor's in Human Development from Cornell University.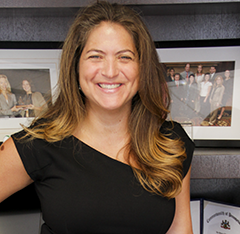 ---
Cynthia F. Figueroa, has been appointed as the Deputy Mayor of Children and Families. She will lead the office of Children and Families. This new office will find innovative ways for DHS and the School District to work together, expand the pre-K and community schools programs, and convene a so-called children's cabinet of city leaders from different departments to improve coordination of all services that impact Philadelphia's kids.
Prior to her appointment as Deputy Mayor, Cynthia served as Commissioner of the Philadelphia Department of Human Services (DHS), and has devoted her career to helping improve the lives of vulnerable children and families.
Cynthia previously served as President and CEO of Congreso de Latinos Unidos. From 2008 to 2011, Cynthia served as Deputy Commissioner for DHS and was responsible for the oversight of what was then known as the Division of Community Based Prevention Services. She was instrumental in enhancing relationships with key stakeholders including the School District of Philadelphia, other City departments, and the provider community.
In addition to her roles at DHS and Congreso, Cynthia has served as executive director of Women Against Abuse. Early in her career, she worked on the frontline serving clients in a variety of settings, including programs for female offenders, persons living with HIV/AIDS, and victims of domestic violence.
The recipient of a prestigious Eisenhower Fellowship and a British American Fellow, Cynthia brings international leadership and recognition to DHS. She has also received the Ricard Salinas, Scholarship - The Aspen Institute, the University of Pennsylvania Outstanding Leadership Award, the National Football League/Philadelphia Eagles Hispanic Heritage Leadership Award, and the prestigious Peter B. Goldberg Aramark Building Community Executive Leadership Award. In addition, she was awarded the Hispanic Bar Association La Justicia Award.
Cynthia serves on the USA Board of Trustees for United Way. She also serves on the Board of Directors of the Philadelphia Zoo. Most recently she was appointed by Pennsylvania Governor Wolf to serve on the Statewide Juvenile Justice Taskforce. Born in Arecibo, Puerto Rico, she and her family reside in Philadelphia.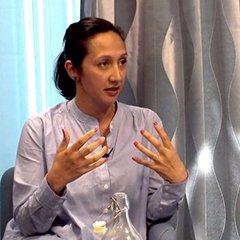 ---
As the Deputy Chief of Staff for Policy and Strategic Initiatives, Maari reports directly to the Mayor's Chief of Staff and is charged with advancing and aligning a set of high priority policy objectives of the Kenney Administration. Maari works across City government to direct, coordinate and support City departments in setting strategic direction, aligning policy objectives, and developing detailed work plans with clear and measurable objectives to deliver a bold vision.
Maari began her work in Philadelphia as the City of Philadelphia Recovery Officer, successfully setting strategic direction with oversight for the City of Philadelphia's $350 million Stimulus program to create jobs and opportunity during the Great Recession. Maari established and led the Mayor's office for grants for the City of Philadelphia attracting close to $50M in competitive federal and philanthropic grants to advance Philadelphia.
Maari has also served as the Executive Director for Philanthropy Network Greater Philadelphia representing over 150 philanthropic organizations in the Greater Philadelphia region improving the quality of life in the region with the Network educating and inspiring members to do their best giving. Philanthropy Network fosters connections and collaborations to enhance the impact of local philanthropy and brings funders together with civic leaders, government and community organizations to address areas of mutual interest to advance the Greater Philadelphia region. Before her service, leading strategic initiatives in Philadelphia, Maari worked for the British government as policy analyst in London and Auckland Regional Council as an urban planner in New Zealand.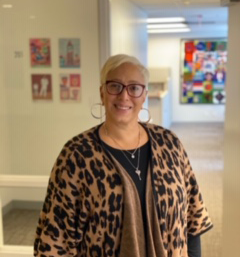 ---
Affectionately known as "Ali", Alexandrea boasts an impressive track record of more than 20 years of hands-on experience in strategic planning, program leadership, and systems development for education management systems, non-profits, and youth programs. Ali has served in roles leading large scale efforts to increase access and equity for students. As Executive Director of College and Career Readiness, she led the implementation of one of the largest college readiness federal grants in the country with a cohort close to 6000 students and as Chief of Staff/Public Information Officer she led the engagement of over 1000 people in the development of a community collaborative strategic planning process.
Ali currently serves as Executive Director of Postsecondary Readiness for The School District of Philadelphia, which includes oversight of the implementation of pathway supports for all schools K through 12, workforce development strategies and military partnerships. She is a talented management professional, with a strong education and non-profit background, but most importantly - a passion to increase the capacity of leaders serving under resourced students and their families.
Ali received her education at Temple University, completing both her Masters and Bachelors in Education, with a focus on Adult & Organizational Development, and a Certificate program in Conflict Resolution and Training Processes. Born and raised in Philadelphia, PA, Ali currently lives in NJ with her husband Octavius, of 20 years, and they share a blended family with seven children and four grandchildren.