Community of Learning: Hawai'i
JFF's Community Leadership Academy is an 18-month experience for place-based teams to explore education and workforce predictions and trends and design ways to prepare young residents for a lifetime of learning and work in our rapidly changing world.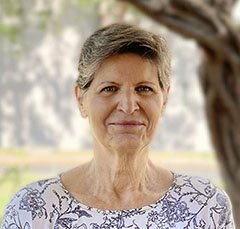 ---
Bernadette Howard has served as the State Director for CTE at the University of Hawaii for 9 years. During that time, she represented not only Hawaii, but also the Pacific nations and territories on the Advance CTE Board, serving as President of that organization in 2018-19.
She has a rich history at the postsecondary level - as faculty, administrator, and Dean of Career Technical Education in locations ranging from Hawaii, Guam, and the Federated States of Micronesia, with a combined 33 years of community college experience before becoming State Director.
She has extensive grant writing and management experience, having written and administered UHCC campus-level Perkins grants for 11 years; administered Honolulu Community College's Construction Academy grant, and the Alu Like and USDA grants at Leeward Community College; written a successful Title VIII grant for Guam Community College, then served as project director and developed and administered Guam Community College's postsecondary cooperative education program.

Bernadette's career also includes: finalist in the national Teacher-in-Space program, representing Guam, '85; recipient of a Fulbright scholarship to study Vocational Education in the People's Republic of China, summer of '87; recipient of the Distinguished Service to Education award from Phi Delta Kappa, '87; recipient of the 'Our Lady of Peace' award for volunteer service from the Catholic diocese of Honolulu, '98.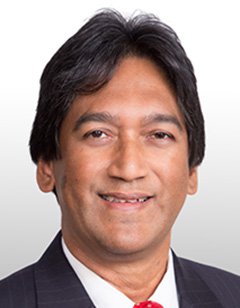 ---
Herb Lee, Jr. has been the Executive Director of the Pacific American Foundation since 2005 and in 2018 appointed as President and Chief Executive Officer.
Herb is a Native Hawaiian that has led multiple and highly successful gifted and talented youth leadership programs, career planning and development, STEM education and culture-based curriculum projects including the award winning " Kahea Loko and the Aloha 'Āina" projects . His programs have trained over 5,000 teachers statewide in over 150 schools and benefited over 100,000 plus students families at the Waikalua Loko fishpond alone spanning grade levels P to 20. PAF has been recognized as one of the leading non-profits in the development and training of rigorous culture-based education programs for both Native Hawaiians and non-Hawaiian students.
In 2011 he founded the Hawaii Institute of Knowledge and Innovation (HIKI) under PAF. In 2013, PAF was selected as one of the "Anchor Agencies" to help lead the transformation of the Castle Complex of schools, one of the first in Hawaii's Public Education system. He also has 30 years of experience as a community involvement specialist and has been a recording artist, Hawaiian musician, and a cultural practitioner for 40 years. He is one of the founders of the Waikalua Loko Fishpond Preservation Society in Kaneohe, O'ahu, a non-profit organization whose mission is education through the protection, preservation, restoration and perpetual stewardship of an ancient (400 year old) cultural resource, now owned by PAF since 2013.
Herb serves on numerous Boards and community groups and in 2011 was selected to the National Environmental Justice Advisory Committee Indigenous People Working Group and received the Historic Hawaii Foundation's highest Preservation Award for the work at the Waikalua Loko Fishpond. In 2014, he received awards including: (1) one of ten in the country designated by President Obama as a "Cesar Chavez Champion of Change;" (2) the Hawaii Maoli and the Association of Hawaiian Civic Clubs as one of three to receive its "Ka Mana o ke Kanaka, the Spirit of the Hawaiian" award; (3) the Rotary Club of Honolulu's, Jerry C. L. Chang "Peacemaker Award," and (4) the O'O award from the Native Hawaiian Chamber of Commerce, 2017.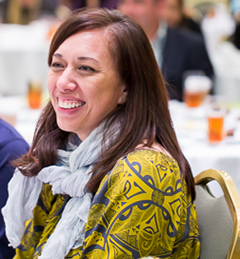 ---
Cheryl Lupenui is the President and Chief Executive Officer of The Kohala Center, a Hawai'i-based non-profit that turns ancestral knowledge and research into action across the fields of conservation, education, agriculture and leadership.
Cheryl is also founder and principal of The Leader Project, a business that sources from Hawaiian and Western models to develop leadership capacity throughout organizations. Spanning multiple sectors such as transportation, education, health, human services and public safety, her practice is based on building place-based leadership where all group members share the responsibility of leading and following.
Prior to The Leader Project, she worked for one of Hawaiʻi's 20 largest corporations in business development, ran her own restaurant that promoted sustainable local agriculture, and consulted native-led entrepreneurs. Then at the age of 35, Cheryl became the youngest Chief Executive Officer and the first of Native Hawaiian descent to serve at the YWCA of O`ahu. She was honored by Hawaiʻi Business Magazine in 2007 as one of "25 People Who Will Shape the Next 25 years."
After the YWCA, she was appointed by the governor to the Hawai'i State Board of Education. Cheryl worked with communities on key policy-making including the adoption of Hawai'i-based, system-wide learning outcomes (Nā Hopena A'o or HĀ) and the establishment of the first Office of Hawaiian Education.
She holds a master's degree in business administration with a concentration in marketing, management and finance from Tulane University, and a bachelor's degree in business administration in international business from the University of Hawai'i at Manoa.