Community of Learning: Fresno
JFF's Community Leadership Academy is an 18-month experience for place-based teams to explore education and workforce predictions and trends and design ways to prepare young residents for a lifetime of learning and work in our rapidly changing world.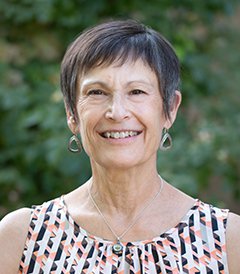 ---
Since 1993, Deborah J. Nankivell has been the CEO of the Fresno Business Council, a nonprofit organization made up of business, academic and civic leaders committed to using their skills and resources to improve critical aspects of the community. Prior to moving to California, Deborah was the executive director of Common Cause Minnesota for nearly ten years. She also served as a lobbyist for the retail food co-ops. She practiced law in the areas of criminal defense, workers compensation and personal injury.
She also served as a consultant for Community Intervention, an organization that provides tools nationally to community leaders to systemically address addiction issues centered in the schools with a focus on prevention, early intervention and recovery. In 2014, she published Bugle Call: Stewardship is Serious Business to share the lessons learned as a civic practitioner committed to community transformation. She has a BA in philosophy from the University of Minnesota and a JD from William Mitchell College of Law.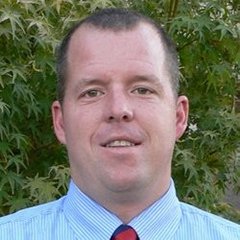 ---
Jeremy Ward is the Executive Officer of College and Career Readiness at the Fresno Unified School District which supports career technical education, academic counseling and extended learning opportunities for the students of California's 3rd largest school district, over 74,000 students strong.
A former middle school and high school principal, Jeremy is passionate about connecting students with the life-informing experiences that dual enrollment and career technical education provides.
---
Benjamin T. Duran is a highly respected higher education leader, teacher and former president of Merced Community College in California. Dr. Duran retired in 2012 after serving the District as the first Latino President for fourteen years and serving the District for a total of twenty-three years. Upon retirement, he continued to serve the higher education community. Currently, he serves as Executive Director of the Central Valley Higher Education Consortium. The Consortium is dedicated to improving student success and completion of Central Valley higher education students.
During his time at Merced College, Dr. Duran served on and chaired the State Chief Executive Officers Board for the California Community Colleges. He is recognized as an advocate for economic and workforce development at the local and state levels and served on the California Community Colleges Economic and Workforce Development Advisory Committee for ten years. He most recently served as co-chair for the Community College League of California's 2020 Vision for Student Success – Commission on the Future. Additionally, Chancellor Jack Scott appointed him to the California Community Colleges Student Success Task Force.
Prior to his tenture with California Community Colleges, Dr. Duran served as Superintendent of the Le Grand Union High School District. Due to his experience in leadership roles in both the K-12 and Community Colleges systems, Dr. Duran was called upon to teach in MA and Ed. D. programs at local universities, and currently serves as faculty in the Education Doctoral program at California State University, Stanislaus.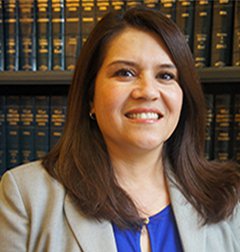 ---
Virginia Madrid-Salazar provides leadership to the Central Valley Higher Education Consortium as the Strategies Lead. She oversees the strategy efforts, development of the CVHEC Regional Data Dashboard, and oversees grant writing. Further, she will directly serve CVHEC members in the Fresno area, including West Hills Coalinga and West Hills Lemoore.
After a 17-year career in communications where Virginia managed multi-faceted, regional and statewide campaigns, she obtained a juris doctorate degree from San Joaquin College of Law.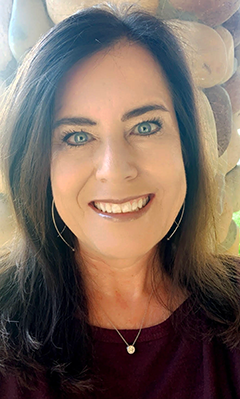 ---
Driven by the need to impact students and economies through innovation and ingenuity, Karri Hammerstrom has spent the last 11 years in the educational arena helping institutions effectively implement education and workforce initiatives for student success.  As the Executive Director of the Fresno K-16 Collaborative, she is actively leading this bold intersegmental collaboration whose focus is on laying the foundation with dual enrollment pathways to systemically and sustainably address equity and inclusion of our most vulnerable student populations by improving socioeconomic mobility with increased educational attainment levels; increasing employability in high-demand, living wage jobs; and lowering the poverty rate. 
Prior to joining the Collaborative in July 2020, Karri served as the Regional Chair of the Central/Mother Lode Regional Consortium (CRC) leading its 14 regional CA community colleges on behalf of the CA Community College Chancellor's Office to realize change leadership to close student success and equity gaps by ensuring colleges effectively implement education and workforce initiatives and Career Technical Education (CTE) programs in regional, priority industry sector; and managed a Strong Workforce regional investment portfolio of over $85M for the CRC colleges and K-12s.  She also previously served as Reedley College CTE faculty managing their U.S. Department of Labor grant funded Trade Adjustment Assistance Community College & Career Training program which was part of a 11-CA community college collaborative effort to prepare students to be career-ready employees in the areas of agriculture and manufacturing, alternative fuels/renewable energy, and health; taught classes on career preparation and leadership in the agriculture industry; managed an USDA-HSI grant funded program designed to promote equity leadership and interest in the agriculture sector for high school students; and was a 2014 USDA E. Kika De La Garza Fellow.  Karri holds a Master's of Public Administration from California State University, Fresno with Honors, and a Bachelor's of Science degree in City and Regional Planning with a Minor in Agribusiness from California Polytechnic State University, San Luis Obispo.  She lives and farms in CA's Central San Joaquin Valley with her husband and their two children.