Community of Learning: Chicago
JFF's Community Leadership Academy is an 18-month experience for place-based teams to explore education and workforce predictions and trends and design ways to prepare young residents for a lifetime of learning and work in our rapidly changing world.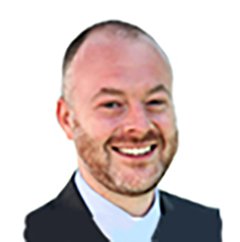 ---
As the chief of college and career success, Dr. Michael Deuser promotes social and economic mobility by ensuring that all CPS students have the guidance, support, and experiences necessary to earn valuable postsecondary credentials and enter into fulfilling, family-sustaining careers.
Michael is a seasoned public education leader and has previously served as the director of research and performance management at the Academy of Urban School Leadership (AUSL) and the director of student assessment for CPS. Through this work, Michael partnered with district leaders, principals, teachers, and counselors to develop and continuously improve evidence-based products and practices that drive student success.
In addition to his work with CPS, Michael has advised state agencies and k–12 districts across the United States on a range of topics, including community school development, student behavior and discipline, youth mentoring programs, and early college access. Directly prior to returning to CPS, Michael worked on the Pathways to Prosperity initiative at Jobs for the Future, a national nonprofit based in Boston focused on helping connect people to careers.
Michael holds a bachelor's degree from Stanford University, a master's degree in public policy from the University of Chicago, and a doctorate in education leadership from Harvard University.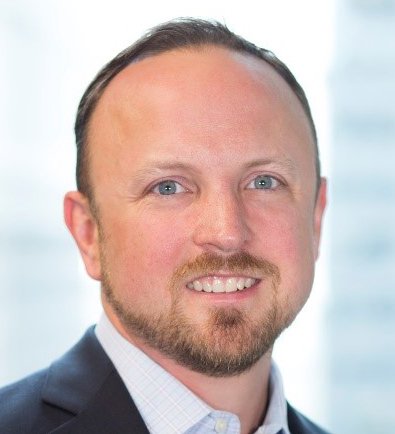 ---
Jonathan "Jon" Furr is the Founder and Executive Director of Education Systems Center (EdSystems), a mission-driven policy development and program implementation center based within Northern Illinois University's Division of Outreach, Engagement, and Regional Development. Jon's leadership in policy development and system implementation has made him a national authority in career pathways, college and career readiness policy, and longitudinal data systems.
Jon led a multi-year process to develop and enact the Postsecondary and Workforce Readiness (PWR) Act, which applies a student-centered and competency-based approach to support Illinois students in preparing for postsecondary education and careers. Since the PWR Act's 2016 passage, Jon and his EdSystems colleagues have spearheaded its implementation, including scaling robust college and career pathway models, building a new statewide system for transitional instruction courses that reduce college remediation needs, and delivering deep support for leading regions to align education and workforce delivery systems.
Additionally, Jon has developed the critical legal and governance structures for the Illinois Longitudinal Data System, including the authorizing legislation, the governance and data sharing agreements, and federal grant proposals that have funded its build-out. With Jon's leadership, EdSystems and NIU have developed a comprehensive Master Client Index system across multiple agencies, performed unduplicated count analyses of Illinois' early childhood system, and linked the data needed to assess career pathways education and employment outcomes.
Over the course of his career, Jon has authored multiple comprehensive laws that have shaped the Illinois public education system. He has also authored and managed an array of successful federal grant proposals that have resulted in more than $100 million in federal funding for state system development.
As a compliment to his work in the United States, Jon is engaged in education and workforce initiatives in sub-Saharan Africa. He is Vice-Chairman of the board of a nonprofit supporting career pathways in Liberia, and is leading the development of a comprehensive education dashboard for Rwanda.
Prior to starting EdSystems, Jon was a partner in the public policy and education practice of an international law firm. Earlier in his career, he served as the General Counsel for the Illinois State Board of Education. Jon holds a bachelor's degree in architecture and history from Washington University in St. Louis, and his Juris Doctorate and Masters of Urban Planning from the University of Michigan.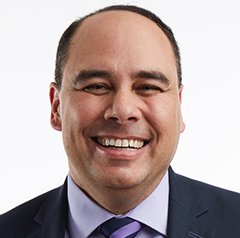 ---
Dr. Lazaro Lopez serves as Chair of the Illinois Community College Board and Secretary of the Board of the Partnership for College Completion. Dr. Lopez has been featured in the U.S. Chamber of Commerce Profiles of Change series and was recognized as the 2013 Illinois Principal of the Year for his tenure as Principal of Wheeling High School.
Appointed by the Governor to serve as Chair of the Illinois Community College Board, Dr. Lopez has focused the priorities of the agency on the seamless transition of students from K12 to higher education through career pathways. Currently serving as the Associate Superintendent for Teaching and Learning at High School District 214 in Arlington Heights, IL, Dr. Lopez oversees all academic programs serving 12,000 students at six comprehensive high schools, each one recognized by U.S. News & World Report as one of "America's Best High Schools." High School District 214 has led the national Redefining Ready campaign acknowledging students need to graduate high school with more than just a traditional diploma. As a result, all students at District 214 identify a career pathway of interest, participate in as many as 3,000 internship experiences annually, and as many as 85% graduate successfully completing early college coursework. High School District 214 is known for extensive post secondary, business, and community partnerships, as well as state of the art career classrooms including on-site medical simulation labs, advanced manufacturing facilities, entrepreneurial and IT innovation labs and courtrooms and one of the nation's first NANO Technology labs.
Dr. Lopez serves as an adjunct faculty member in the graduate educational leadership program at Roosevelt University. He speaks statewide and nationally as an advocate for relevancy in schools, business partnerships, and career pathways. Learn more about the principles behind a new vision for high schools in America by reading Partnerships with Promise published in Business Horizon Quarterly, October 2014.
Prior to his leadership in education, Dr. Lopez served as a training non-commissioned officer in the U.S. Army, a small-business owner and corporate trainer for American Airlines. Dr. Lopez earned his Doctorate of Education in Curriculum and Instruction from Aurora University (2010), Master of Arts Degree in Educational Administration from Roosevelt University (2004), and a Bachelor of Science Degree in Communication and English from Illinois State University (1998).