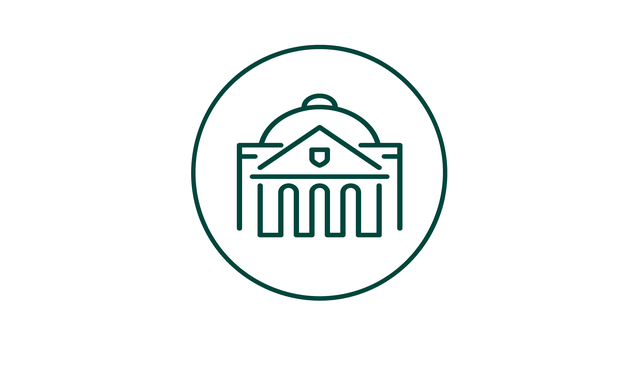 Policy Agenda and Supporting Strategies
Federal, state, and local policies play a major role in shaping pathways work. Policy can be enabling—such as Perkins V, a federal policy that supports career and technical education—or it can be restricting—like some labor laws and institutional policies. The intermediary recognizes the role of policy, makes use of existing policies, and advocates to close policy gaps that negatively impact youth who are Black, Latinx, or experiencing poverty. The intermediary uses its convening authority and voice to influence the field, mobilize stakeholders and resources, and advocate for the creation of effective policies.
Spotlight: YouthForce NOLA
YouthForce NOLA provides training in career pathways in the fields of business services, digital media and information technology, health sciences, and skilled crafts. The organization operates in a highly decentralized education ecosystem. An education reform effort launched in 2003 was accelerated after Hurricane Katrina devastated the city in 2005. As of 2018, nearly all schools are overseen by the local, elected Orleans Parish School Board; a few are directly overseen by the state education agency. As of 2020, nearly 100 percent of public schools in the city are public charter schools—either standalone or part of a charter management network. These autonomous schools offer families a wide range of choices. All schools function as their own local education agencies for accountability and funding purposes. This decentralization requires YouthForce NOLA to understand, leverage, and seek to influence local and state policies directly in ways that most intermediaries do not.
A prime example of this complexity are New Orleans data-sharing agreements. The YouthForce NOLA policy team has had to solve problems on its own because of a lapse in data sharing at the state's agencies for education and workforce. Students across the state are no longer identified by their Social Security numbers, a complication that impacts longitudinal tracking of participation, obscures the effectiveness of programs, and muddles the matching of high school and postsecondary program data. Policy regarding data sharing continues to evolve, which YouthForce NOLA is monitoring and responding to in real-time. A second example of work at the state policy level is the organization's revenue working group, which convenes to ensure that New Orleans schools obtain the maximum public funding for career and technical education.
YouthForce NOLA recognizes that its policy work is in its initial phase and is working to enhance policy knowledge and efficacy. The organization formed a team to analyze and interpret policy. It is also strategically partnering with organizations that are already active in policymaking and advocacy. For example, YouthForce NOLA's partnership with Greater New Orleans, Inc., a local regional economic development organization, has a history of influencing regional, state, and national policy.
Spotlight: Career Connect Washington
Among the first cohort of Building Equitable Pathways intermediaries, Career Connect Washington is the only statewide initiative created by a governor and funded by the legislature through state policy. In May 2017, Governor Jay Inslee convened the Career Connect Washington Task Force, composed of leaders from the business, labor, government, nonprofit, and education sectors to improve the success of the state's young people in transitioning from high school to postsecondary education to the workforce. The task force concluded that while Washington had many excellent career connected learning programs, it lacked systemic supports to achieve the scale needed to have a transformative impact. It recommended an inclusive planning process to develop a statewide strategic plan, including policy recommendations to overcome the barriers to scale and quality.
Career Connect Washington uses its convening authority and voice to mobilize stakeholders and advocate for effective policies that address shortcomings and gaps in existing policies. Career Connect Washington is not closely associated with any one stakeholder group, allowing it to work well with all of them. The advisory team wrote the legislation and garnered support to have it signed into law. Along with the governor, who played a catalytic role, the legislation was championed by the independently elected superintendent of public instruction, the State Board for Community and Technical Colleges, four-year public and private university leaders, the Departments of Employment Security and Labor & Industries, the state Workforce Board, and the senior level of the Washington Student Achievement Council.
The governor included funding for the Career Connect Washington plan in his budget, and in April 2019, the state legislature passed the Workforce Education Investment Act, allocating $35 million and legislating a continuum of career-connected learning that begins in elementary school and continues through postsecondary (Career Explore, Prep, and Launch). In Washington State, policy and funding are intertwined so additional funding for Career Connect Washington is a vote of confidence in the policy in place. In the 2020 legislative session, Career Connect Washington was allocated additional funds.
The initiative has also received CARES Act funding to expand Career Launch, the paid internship and curriculum-aligned postsecondary pathways to a credential, degree, or a year's worth of college-level credit. The governor also allocated $4 million of Workforce Innovation and Opportunity Act funding per year to expand Career Connect Washington pathways development through a competitive grant program. The seven philanthropic funders that have supported Career Connect Washington since 2018 have also remained engaged and have pledged sufficient resources to continue the work of the advisory team through 2022.
Learn more about how intermediaries can play a strong role in shaping policy agendas.
Learn More
Other Equitable Pathways Hypotheses
Click on the icons below to learn about the other five hypotheses and read spotlights that illustrate how the Building Equitable Pathways partners took on this work. The spotlights are intended to show theory in action and to support new intermediaries as they tackle the challenge of building equitable pathways that promote young people's college and career success.