Community colleges across the country are implementing guided pathways to close equity gaps and help more students earn credentials that lead to quality jobs. To make sure they provide multiple on-ramps to degrees, many of these colleges also are emphasizing stackable credentials, including non-degree programs. This approach allows students to take short courses, apply the skills they learned in a job, and then return to college to add to their education.   
Short-term educational experiences that lead to quality middle-skill jobs give students two immediate benefits: a better-paying job and tangible evidence of the impact of education. Together, they give students a powerful incentive to return to college for the next step in their education.  Middle-skill jobs typically require some education beyond high school—a two-year associate's degree or a short-term credential—but less than a bachelor's degree.
Stackable Credentials and Equity  
During the summer meeting of JFF's Postsecondary State Network, postsecondary leaders from Florida, New York, and Wisconsin discussed stackable credentials and middle-skill jobs—and how data convinced them that a focus on non-degree programs is essential for closing equity gaps on their campuses.  
St. Petersburg College in Florida, for example, looked at student outcomes by zip code and shared that data with faculty. 
"We learned that some students who attended St. Petersburg were in the same socioeconomic bracket before and after college," recalls Tonjua Williams, the college's president. "That was disappointing and unacceptable.  For this reason, our philosophy changed regarding program offerings that don't lead to high wage-paying jobs."
 She continues, "It takes courage to look at high-poverty areas, but it is essential because we want students to leave our college in a better condition, not the same condition. And now economic mobility is one of our three pillars. If something won't help students move from one economic level to the next, we won't do it." 
It's not OK to say, 'At least they have a  job . . . We shouldn't put students in academic programs if those programs don't lead to real earning opportunities.

Michael Baston, president, Rockland Community College
Michael Baston, president of Rockland Community College in Suffern, New York, echoes that thought, saying, "If we put students in programs that lead to nowhere—or that keep them in the same place, why do they need us? 
 "It's not OK to say, 'At least they have a job.' They can get to a job like that without us. We shouldn't put students in academic programs if those programs don't lead to real earning opportunities." 
Baston and Williams argue that more colleges need to look at educational opportunities that are part of a career ladder so students can get some training, do some work, and get credit for skills learned on the job.  
"We need to get students started on learning a skill and then getting a job that uses that skill," Williams explains. "They come back for more education when they understand that learning a particular skill allowed them to get a job doing X. And with more training, they will be able to do Y."  
A Commitment to Quality Middle-Skill Jobs  
The two college presidents were making the case for thinking of middle-skill jobs as starting points not ending points. Recent research by JFF and Burning Glass underscores that point—and provides guidance about how to do so effectively. The report discusses three types of middle-skill jobs:  

Lifetime jobs, such as dental hygienists, which are careers in and of themselves;
Springboard jobs, such as human resource assistants, which allow for advancement and lead to careers; and
Static jobs, such as traditional manufacturing jobs, which don't typically lead to careers. 
"Not everyone interested in health care will become a nurse, but there are many other well-paying jobs in health care," Baston explains. "We need to stop focusing only on the credit side and instead think of the skills people need. We need to be more agile so we can make real change for students more quickly. And that means looking at middle-skill opportunities—more than a high school diploma, but not necessarily a degree—to get these people in the working community." 
Colleges can serve students well by identifying springboard jobs and using stackable credentials to help students through the process of advancement.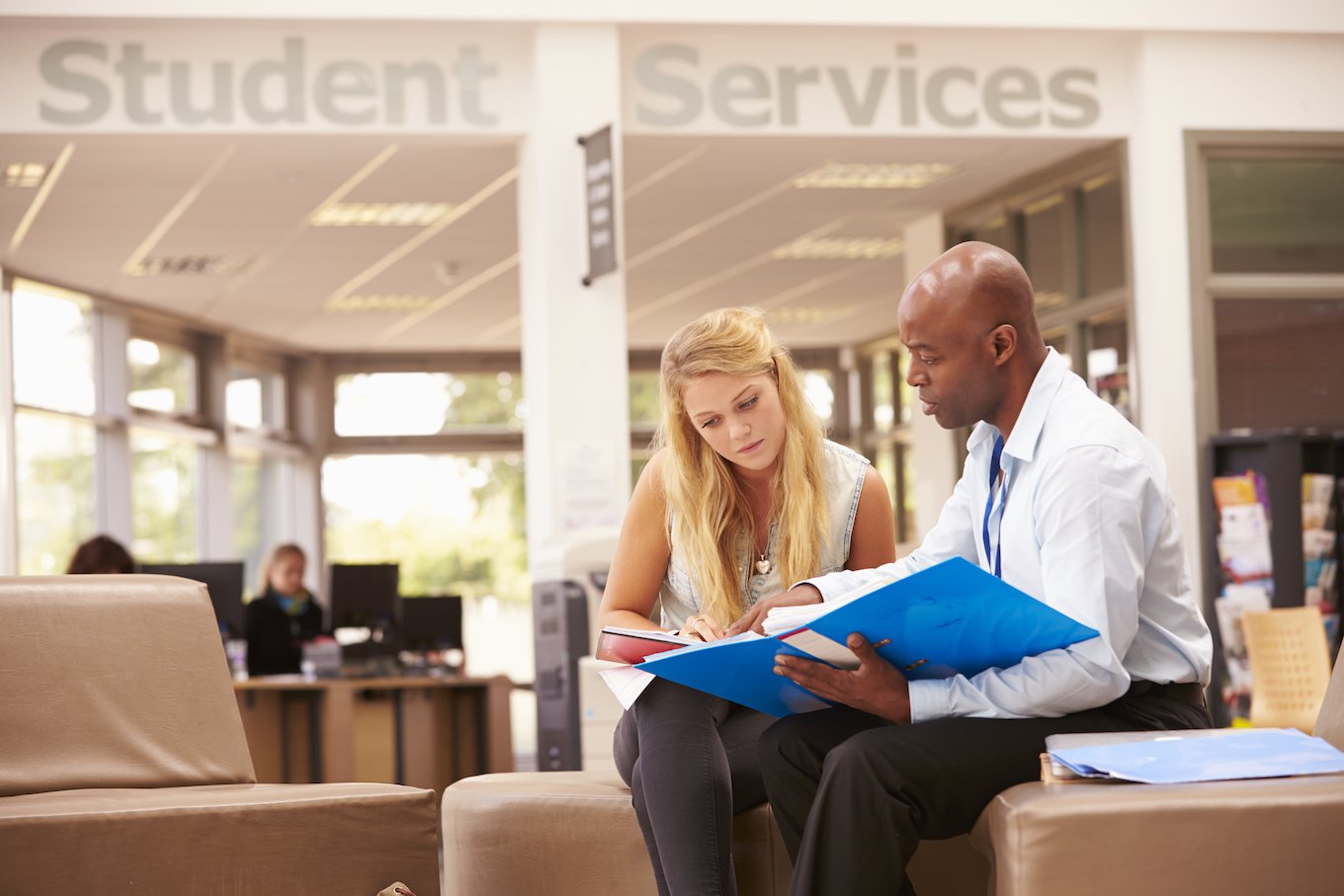 Using this approach, Northeast Wisconsin Technical College in Green Bay embeds short-term offerings within degree programs to provide students with seamless paths to an associate degree. For example, a student can earn a certificate in business software essentials or business professional essentials, a technical diploma as an office professional, and then an associate's degree as an administrative professional. 
"If you fail to get a job after leaving one of our institutions, we will give you more education for free," says Morna Foy, president of the Wisconsin Technical College System. "We are required by law to do that."  
 That commitment pays off. In Wisconsin, 94 percent of graduates are placed in jobs within six months of earning a degree. This data is not based on a sample. Each year, the state contacts every graduate to find out where they are working and what they are paid—and then publishes a report with the data. 
Both Baston and Williams acknowledge that putting more emphasis on stackable credentials and preparing students for middle-skill jobs would be a change for many colleges. But they argue that it's a necessary change for colleges that want to advance economic mobility for all students.  
"We have to change our mindset and offer things differently. Our job is to provide a credential and learning in the easiest, most expeditious way," Williams says. "Students don't need to be bound by eight-week terms and 16-week semesters. If they can show that they have the skills, then they should be able to move on."