When David Harrison, PhD, president of Columbus State Community College, addressed a congressional committee this year about the college's efforts to fill the skills gap, like many community college presidents in tune with the times, he led with data about local workforce needs. 
There are 270,000 jobs in the Columbus region open to those with two-year technical degrees, and Columbus State is helping fill them. The college is one of a select few institutions partnering with Amazon Web Services to introduce cloud computing into the curriculum to help programmers, data analysts, and cybersecurity professionals gain up-to-date skills. And Columbus State has forged much-admired partnerships with Honda of America and the Insurance Industry Resource Council to meet their immediate needs.

These career and technical education (CTE) pathways yield good wages, advancement opportunities, and the intellectual excitement of affiliation with cutting-edge industries. 

In fact, nearly half of community college enrollment is in CTE programs, which offer training, certificates, diplomas, and degrees that typically meet local employer needs. These programs are important to the conversation about equity, but as CTE programs gain popularity, they raise issues of access, program quality, and even tracking within CTE. 

Research shows that, in general, students who complete CTE programs see significant wage gains in comparison to peers who complete non-CTE programs. In fact, the economic benefits for completing CTE programs are highest for community college students who finish health care– and technology-related associate's degree programs and lowest for those who complete transfer degrees and attempt to enter the labor market with their general education diploma.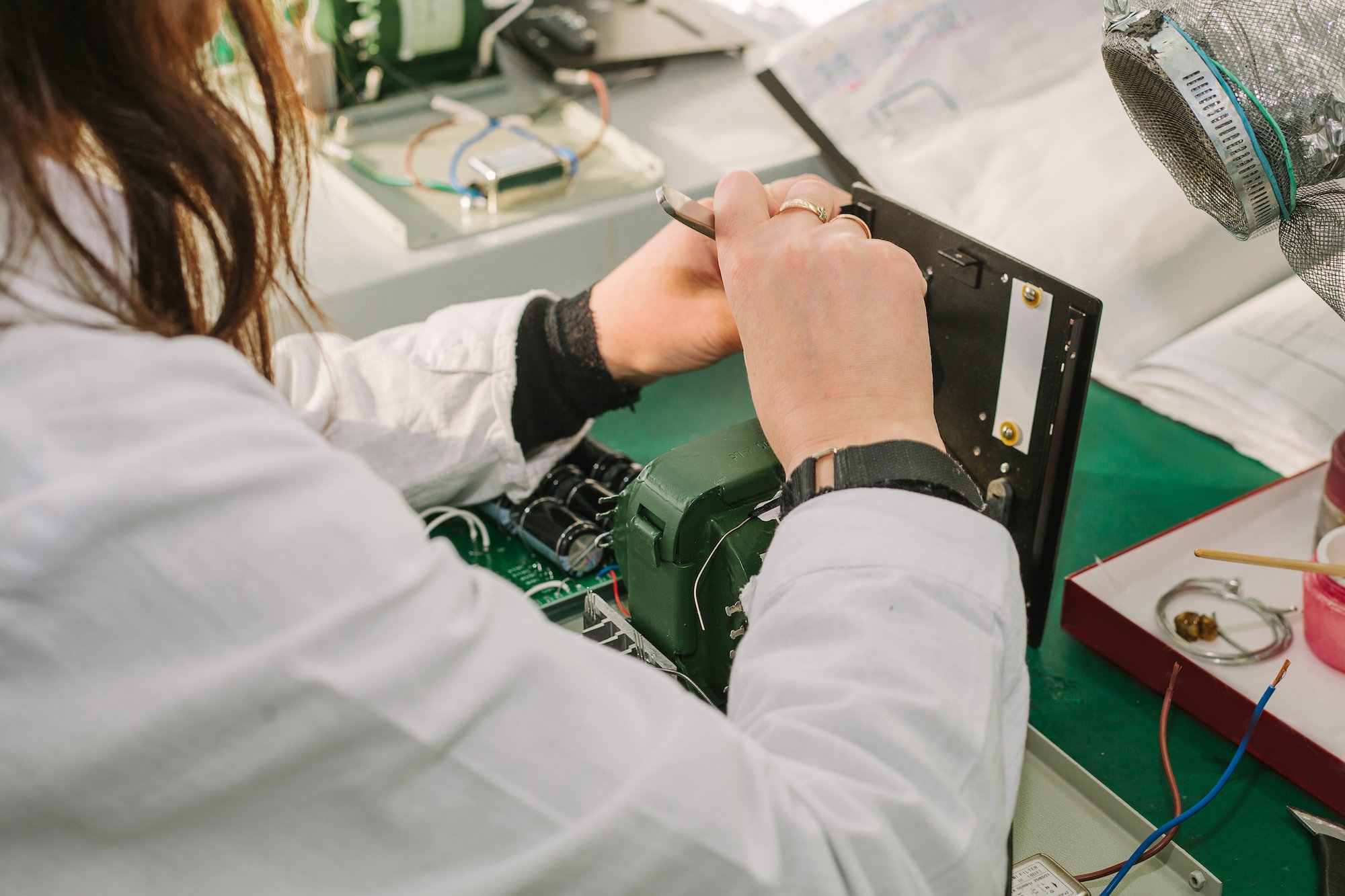 Based on JFF's extensive work with community colleges (for example, Accelerating Opportunity, Trade Adjustment Assistance to Community Colleges and Career Training grantee technical assistance, and the Student Success Center Network), we have high hopes for CTE programs as just one key lever for economic mobility. But as CTE is no longer seen as a backwater for weaker students, entry to high-value programs is becoming competitive.

As noted in the first blog post in this series, not all CTE programs are created equal in terms of quality, accessibility, and value in the job market. Nursing is a great choice, as is cybersecurity, but cosmetology—still very popular—is mostly a dead end. These differences can have significant effects on the social and economic mobility of community college students who are disproportionately ethnic and racial minorities, come from low-income families, or attended under-resourced secondary schools.
There is no "one-size-fits-all" solution to providing equitable access to high-value CTE opportunities.
While there is no "one-size-fits-all" solution to providing equitable access to high-value CTE opportunities, education leaders must pay attention to how they connect CTE pathways to local employer needs and provide transfer opportunities to four-year institutions. Critically, they must pay attention to which students are accepted or counseled into which CTE programs. 
For example, during the fiscal crisis of 2007–2009, adults with bachelor's degrees and work experience entered community college CTE programs to retrain, beating out first-time and less-experienced students who had their hearts set on nursing, IT, or other demanding technical programs. 
A number of community colleges take care to mount programs that prepare students both for entry into the workforce and for transfer. 
For example, the biotechnology engineering program at Bunker Hill Community College was designed to meet specific needs of the Greater Boston workforce. Upon completion, students are eligible for design and manufacturing positions in private industries, academic research institutions, and hospitals locally and nationwide. The courses also meet transfer requirements, so without repeating courses, students can enter four-year colleges as juniors and increase their salary and employment options. 
That's great, but entering engineering or other STEM-related programs isn't just stating your major at admission. Students must pass a skills placement test or complete remediation along with general education requirements and, in this case, chemistry, biology, physics, and calculus. These are challenging courses, and if the college does not offer well-designed academic supports and clear advising at the point of enrollment, students may be discouraged. 
Students need to have adequate knowledge of the hoops they need to jump through and the grades required to actually be accepted into the major, let alone complete it. And early failure can end STEM aspirations.

CTE, Career Pathways, and Equitable Outcomes 
While entry may be challenging, outcomes are clear in fields like biotechnology engineering. They can be hazy in other fields, however, such as information technology or business. Some certifications prepare students for jobs immediately but preclude transfer of course work to a four-year institution. It's not always easy to find out the job and transfer prospects for a specific field. Consistent, high-quality career counseling can reduce inequities associated with the decisions students make while in community college as well as after they leave. 
To support high-quality and equitable community college CTE programs, here are five questions we urge everyone involved in these efforts to ask when reviewing, reforming, or starting a community college CTE program: 
Are students from local secondary CTE programs (for instance, high school, adult education, and alternative education) encouraged to pursue high-value community college CTE programs? 
Does the community college provide equitable career advising so that all students are aware of CTE and understand the differences between one CTE program or another in regard to paying a living wage? 
Are students informed about whether their program of study requires further education?
Are students advised about which local bachelor's degree–granting institutions and programs have curricular partnerships and accept all credits? 
CTE programs are expensive. Are colleges mounting programs with up-to-date equipment comparable to what a student will encounter in a job? 
As community colleges build from the career pathways movement and reform their institutions under the guided pathways framework (more on career pathways and guided pathways here), now is the time to revisit the role of CTE within these institutions. Community colleges seeking to support all students under guided pathways must acknowledge where and how CTE and non-CTE students, programs, and services differ and revisit whether such realities are in the best interest of their students and other stakeholders. Lessons learned from the best CTE and career pathway programs should be incorporated into guided pathways and other institution-wide reforms in order to reach a critical mass and effectively speak to equity ideals. 
As we continue to support community college CTE programs, guided pathways and other initiatives that support economic mobility and stability for all, tell us about your experience or research on this hot topic. We look forward to hearing from you!