Year One Implementation Report finds career pathways helping students with low basic skills prepare for careers in IT, health care, manufacturing and more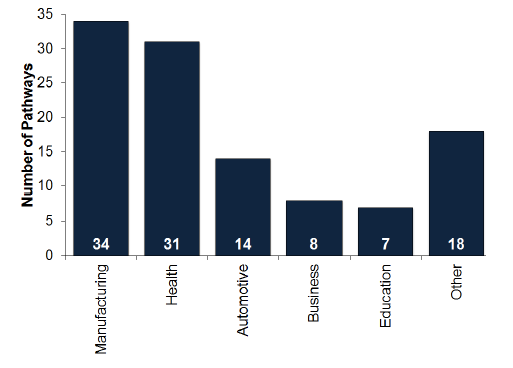 For a complete summary of findings, view the full report and the executive summary.
About Accelerating Opportunity
Accelerating Opportunity is a community college initiative of Jobs for the Future in partnership with the Washington State Board for Community and Technical Colleges, the National Council for Workforce Education, and the National College Transition Network. It receives funding from the Bill & Melinda Gates Foundation, the U.S. Department of Labor, the Joyce Foundation, the W.K. Kellogg Foundation, Kresge Foundation, the Open Society Foundations, the Arthur Blank Foundation, the Woodruff Foundation, the Casey Foundation, and the University of Phoenix Foundation.
About Jobs for the Future
Jobs for the Future works with our partners to design and drive adoption of education and career pathways leading from college readiness to career advancement for those struggling to succeed in today's economy.
www.jff.org
Twitter: @JFFtweets
Media Contact: Lydia Pelliccia, Media Relations