Nearly 7 million people are incarcerated in the United States, and 2.3 million, or 34 percent, are African American. In Tennessee, the incarceration rate is above the national average, and disproportionally involves people of color from low socioeconomic backgrounds. Reintegrating people who served time in prison into communities and the workforce is a serious challenge around the country.
The issue of reentry surfaced in Memphis, where 15 congressional staff, who participate in JFF's Congressional Staff Network on Economic Advancement, recently visited to see how the region is addressing issues including reentry, poverty, workforce development, and how to effectively serve opportunity youth.
The backdrop was Clayborn Temple, a stunning but timeworn church that played a distinctive role in Memphis's civil rights history. The power of the place is striking. Looking up at the aging church, there is intricate architecture, a large gold organ, colorful stained-glass windows, and an enlarged photograph of sanitation workers striking in the city more than 50 years ago.
 In February 1968, 1,300 black sanitation workers in Memphis went on strike to protest dangerous and discriminatory working conditions. Their actions brought Dr. Martin Luther King, Jr. to the city, where he would preach his last sermon. Clayborn Temple was where these workers organized their march, making the now iconic "I Am A Man" signs in the basement and unifying their vision in the church hall.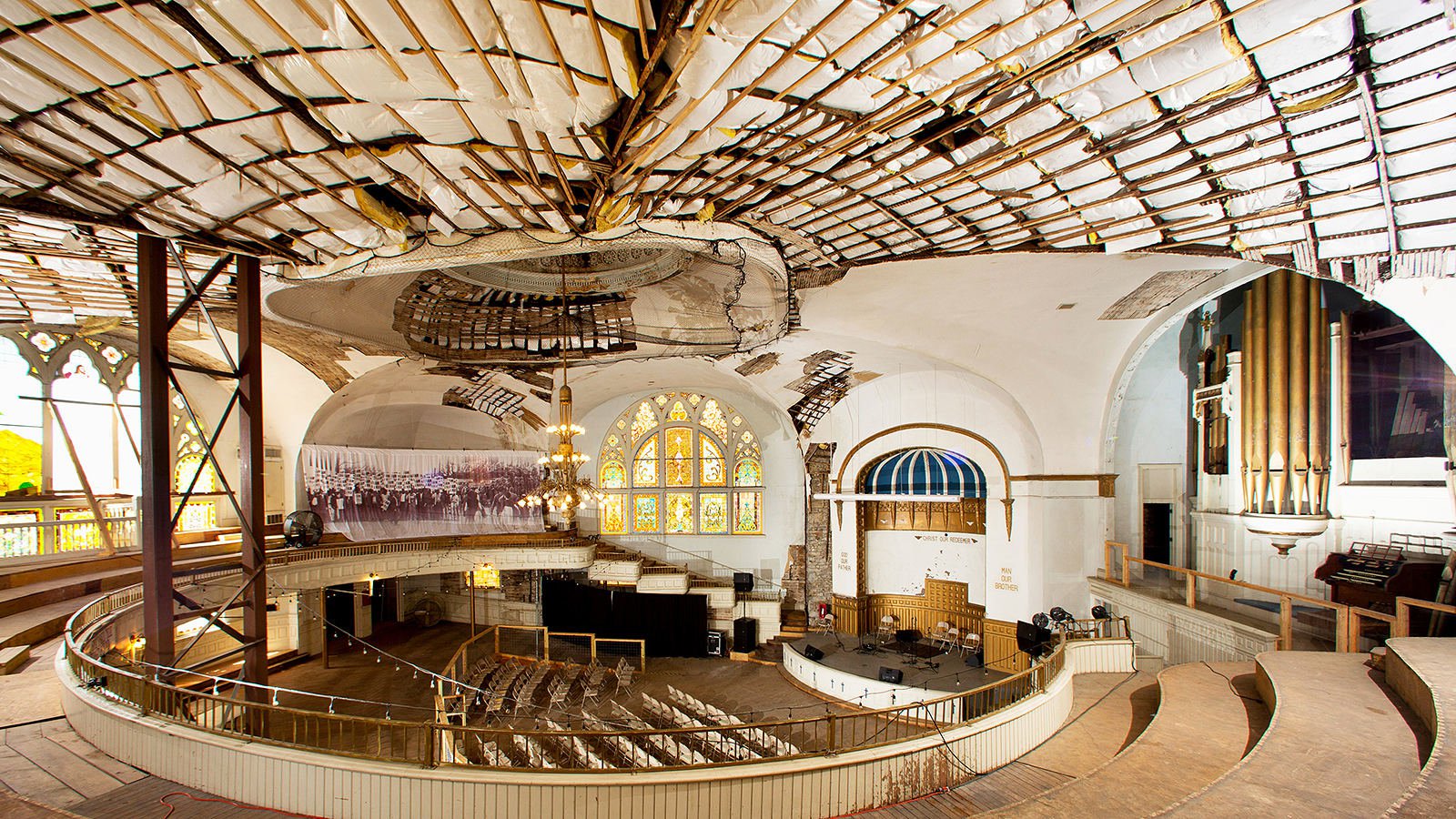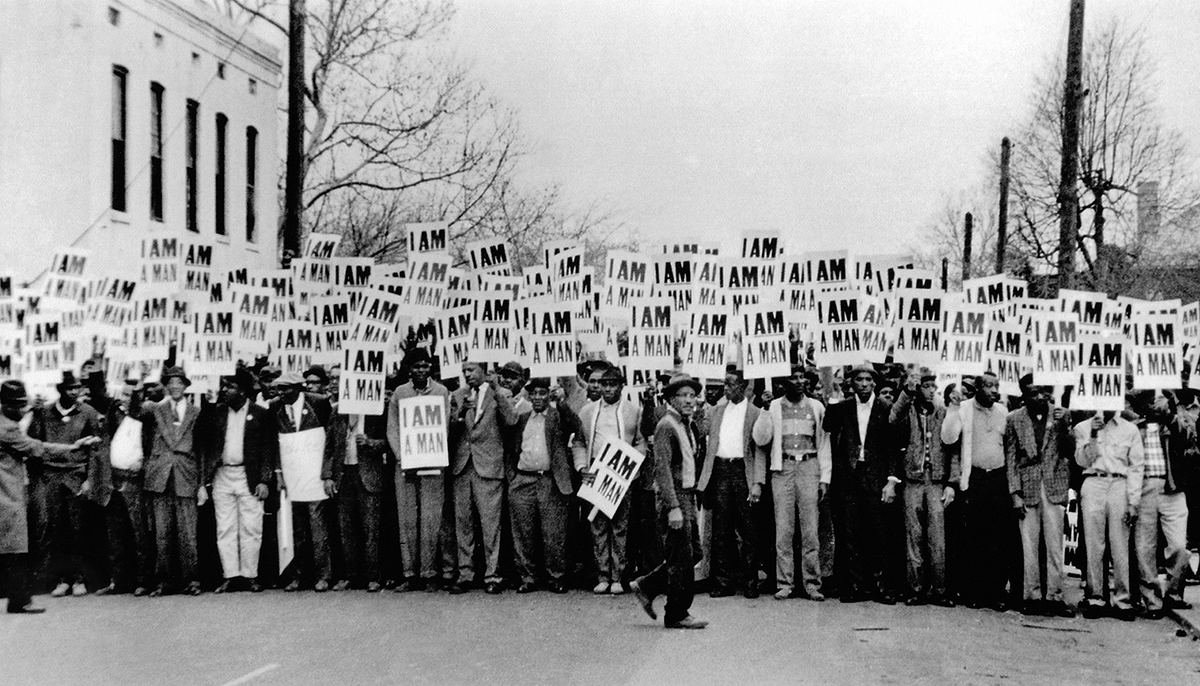 A Success Story
Sharing his story at the event was Rob Brown, 29, a fellow at a local nonprofit that works with Memphis young people. Rob was incarcerated at 18 for robbery and gun possession and spent eight years in a federal penitentiary.
At 26, Rob left prison with no skills and no career prospects, but he told himself he was not going back to prison. He did what everyone told him to do. He got a job. Rob bounced from temp job to temp job where he earned $10 an hour with no benefits, and even though he was employed, it was not enough for economic success.

Voices of Reentry Series
Making Good on Second Chances
Learn More
Luckily, Rob had a cousin, who urged him to meet with a local nonprofit, The Collective, which supports young people in finding careers that provide a living wage. After hearing his story, The Collective hired Rob. He was selected not only because of his resilience and perseverance but because unlike most natives of his community, who seize the opportunity to leave when they can, Rob wanted to stay. He stayed where he was raised because Rob was committed to helping people in similar circumstances find a path to success. He did not want them to be forgotten.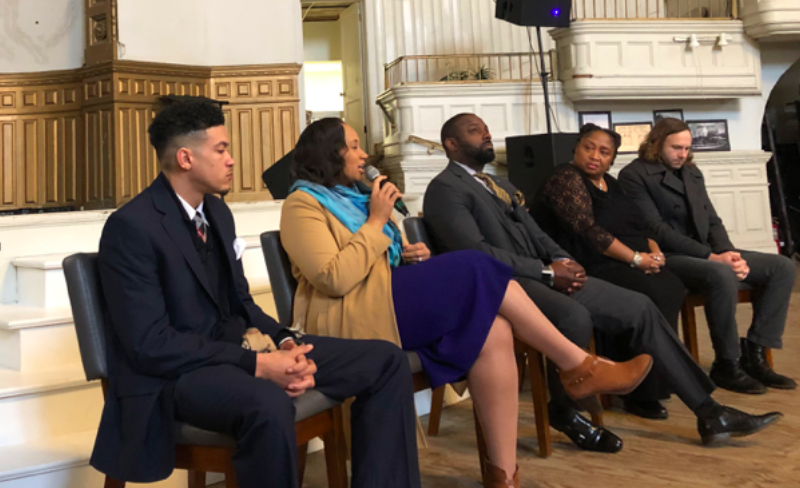 Today, Rob is in school full time at Southwest Tennessee Community College working toward a bachelor's degree in sociology and interning with the director of Shelby County Community Services. He also has his job at The Collective, supporting other young adults in his community—recruiting individuals into programming, planning events to engage the community, and helping to identify clients' needs and connect them to work opportunities and support services, including mental health, child care, and transportation. 
Rob works beyond his job description to check in on youth to see how they're doing and connect them with the services they need. His driving force is "we'll come to you and meet where you are." He believes that people with low skills and multiple barriers cannot be expected to find their own way to economic success without some form of assistance. 
JFF has long supported programs and strategies that prepare individuals like Rob for family-supporting careers. We believe that education, workforce development, and poverty alleviation programs must provide robust and holistic supports—including career navigation, child care, transportation, and mental health/counseling services. These services are needed to help students and workers make informed career decisions while reducing barriers, so individuals can stick with these programs and retain good jobs with family-sustaining wages. Federal policy needs to recognize and support programs that encourage and provide these essential services.
It was truly impactful to hear about how local programs are working to address poverty in the city, especially while being in Clayborn Temple.
Similar to the sanitation workers in 1968 and to Rob today, there are people in this country who are coping with poor working conditions or are being left behind in the labor market. JFF believes it is time for Congress to act. We can no longer ignore the inequities that have persisted throughout our history and must set priorities for providing the services that support individuals on a track to economic mobility. 
Rob and the other panelists are working hard in Memphis to implement these practices, but more needs to be done at the federal level to make these services available to more people in need across our nation. 
Said one congressional aide: "It was truly impactful to hear about how local programs are working to address poverty in the city, especially while being in Clayborn Temple, where 50 years before, other locals stood up against poor working conditions, marching for better and equitable treatment in the workplace."