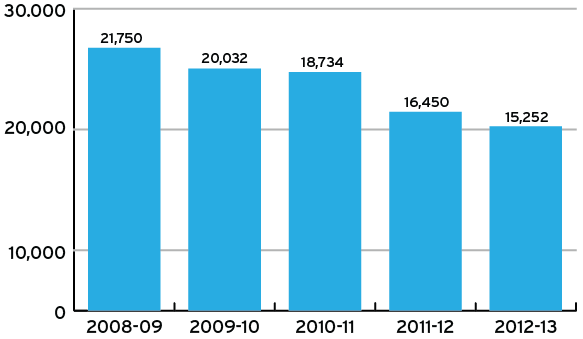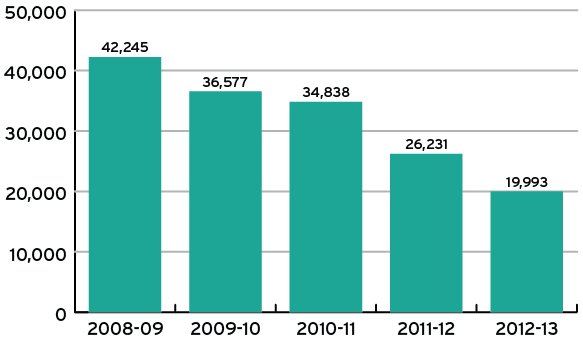 There is currently both a decrease in CTE preparation programs for teachers as well as a general shortage of experienced teachers who have CTE and standard secondary credentials needed to teach pathway courses. To address credentialing issues, the CCTC restructured the process in 2008 by: 
Eliminating some of the restrictions 
Streamlining the credentials offered in the designated and vocational areas to align with 15 industry sectors. 
While these actions certainly helped to create a more user-friendly credentialing process, they do not address the overall need for a pool of qualified CTE teachers. Therefore, regions are experimenting with creative ways to address the issue and some strategies are showing promise: 
Utilizing team teaching to pair academic and CTE teachers in the same classroom
Issuing emergency credentials for CTE or academic teachers when they demonstrate the knowledge and experience needed to attain permanent credentials
Implementing teacher residency programs with a focus on training STEM-qualified teachers. 
Accepting work experience in a specific industry to allow individuals to become CTE teachers in their field without having to earn an education degree or pass traditional teacher certification exams. 
This is an acceptable short-term band-aid approach; however, the state will need broader systemic solutions that address the root causes rather than the symptoms of the capacity gap. Systems are needed to strengthen recruitment, training, credentialing, onboarding, and supporting new teachers. And, teachers must be encouraged and supported to find creative ways to integrate academic and technical learning to best prepare students for college and careers.
For example, as California implements strategies to increase the supply of CTE teachers, significant benefit could be achieved by aligning the credentialing requirements in high school with those of CA colleges so teachers can teach the courses for dual credit, a proven mechanism for raising students' success in college. 
Elevating the voice of practitioners and involving them in the search for the best solutions is another important step since it is clear that we must understand the barriers, perceived or otherwise, impeding districts' ability to fill these gaps in the teacher pipeline. 
How are various barriers affecting student learning and outcomes? 
How can we engage students in practical learning if we place barriers to instructors knowing how to blend academic and career-based learning?
How do we interest the next generation in teaching relevant curriculum in our schools?
How do we recruit, deploy, and support the best teachers for the growing pathway programs in CA?
Read more next month in the second segment of this two-part blog series on the CTE teacher shortage in California. 
Source: Teacher Supply in California, 2012-13, http://blogs.ndnu.edu/the-demand-for-teachers-is-increasing-in-california/credential-chart/