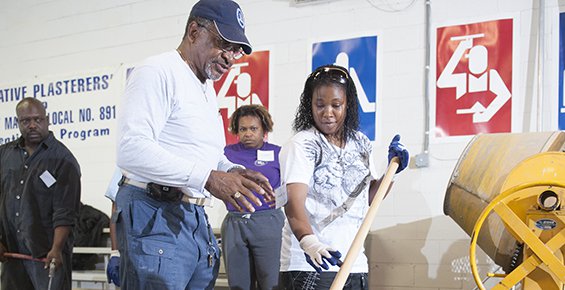 JFF was thrilled to participate in the first annual National Apprenticeship Week, November 1-7, 2015. Around the country, industry supporters, employers, and educators joined together to showcase the benefits of the apprenticeship model in preparing a highly-skilled workforce to meet the talent demands of employers in all industries. Read Obama's presidential proclamation of the week.
JFF celebrated the weeklong event by releasing several blogs that addressed a variety of topics within apprenticeships:
JFF applauds efforts like National Apprenticeship Week to spread effective workforce development models to more Americans, and we are pleased to share our dedication and commitment to apprenticeships and workforce development.