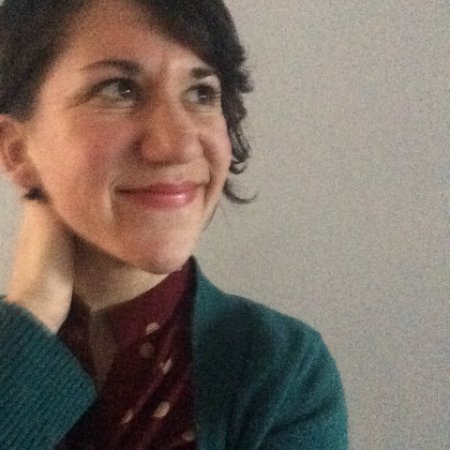 This blog post is authored by Kevin Doyle, Green Economy, and Sara Lamback, Jobs for the Future.
Anna Shipp is the project manager for the Green Stormwater Infrastructure (GSI) Partners initiative at the Sustainable Business Network (SBN) of Greater Philadelphia. She is a valued member of the NatureWORKS Advisory Group. Read Anna's bio. 
---
The City of Philadelphia is a nationally recognized leader in the movement to expand the use of green infrastructure for stormwater management. Through the Green City, Clean Waters Plan, the Philadelphia Water Department committed to invest more than $2 billion over a 25-year period, starting in 2010. 
A chief challenge of all employers—public or private—is finding qualified workers.
-Anna Shipp
Sustainable Business Network
NatureWORKS's lead researcher Kevin Doyle spoke with Shipp in February about green infrastructure activity in Philadelphia; some of the representative occupations in the GSI world; and her work running a business network to serve the growing market for GSI planning, design, installation, and maintenance. 
According to Shipp, the need to find qualified workers is one of the most pressing issues that companies in the network face. In response, GSI Partners is partnering with Temple and Villanova Universities to develop a curriculum targeted to local businesses that provide operations and maintenance support for public and private stormwater management projects. GSI Partners hopes that this project will help to expand the number of qualified local contractors and ultimately, create more green jobs in the Philadelphia region.
In addition, Shipp explained that GSI Partners also awards grants for continuing education courses for its members, to help them remain competitive in the green stormwater infrastructure industry. Through both of these approaches, GSI Partners pushes its members to adopt a "triple bottom line" approach, which prioritizes the economic, social, and environmental impact of their businesses.
Listen to Kevin's full conversation with Anna (streaming).
About NatureWORKS
The NatureWORKS initiative seeks to understand the skills, credentials, and potential of the U.S. green infrastructure workforce. To accomplish this, we are partnering with select cities across the nation to conduct an 18-month green infrastructure jobs analysis. NatureWORKS is generously funded by the USDA Forest Service and the Kresge Foundation. 
About the SBN and GSI Partners
SBN is a nonprofit membership organization; the GSI Partners Initiative is a network of industry professionals working to advance the local green stormwater infrastructure industry and innovation in the Greater Philadelphia region.
Member companies in GSI Partners make up an ever-growing network of locally owned engineering firms, landscape architects, landscape design, build, and maintenance firms, contractors, product and material suppliers, and more. For some businesses, GSI is their primary focus; for others, GSI is just one aspect of their work.