Over the past six months we've had the privilege of working with more than 900 teachers, principals, administrators, and staff members in the 26 K-8 schools that make up the Cajon Valley Union School District in El Cajon, California. Our work has focused on supporting educators as they gain an understanding into the World of Work Initiative launched by the Superintendent and Board in October, 2016. This initiative was developed as part of the greater effort to make the Cajon Valley community the best place to live, work, play and raise a family. Central to the mission is the importance of jobs, and the goal of helping all children find their place in the world. This means helping students discover their unique strengths, interests and values, building skills and aligning them to authentic experiences in the classroom to prepare them for the world of work.
Here are some takeaways from our journey:
Teachers develop students' strengths, interests and values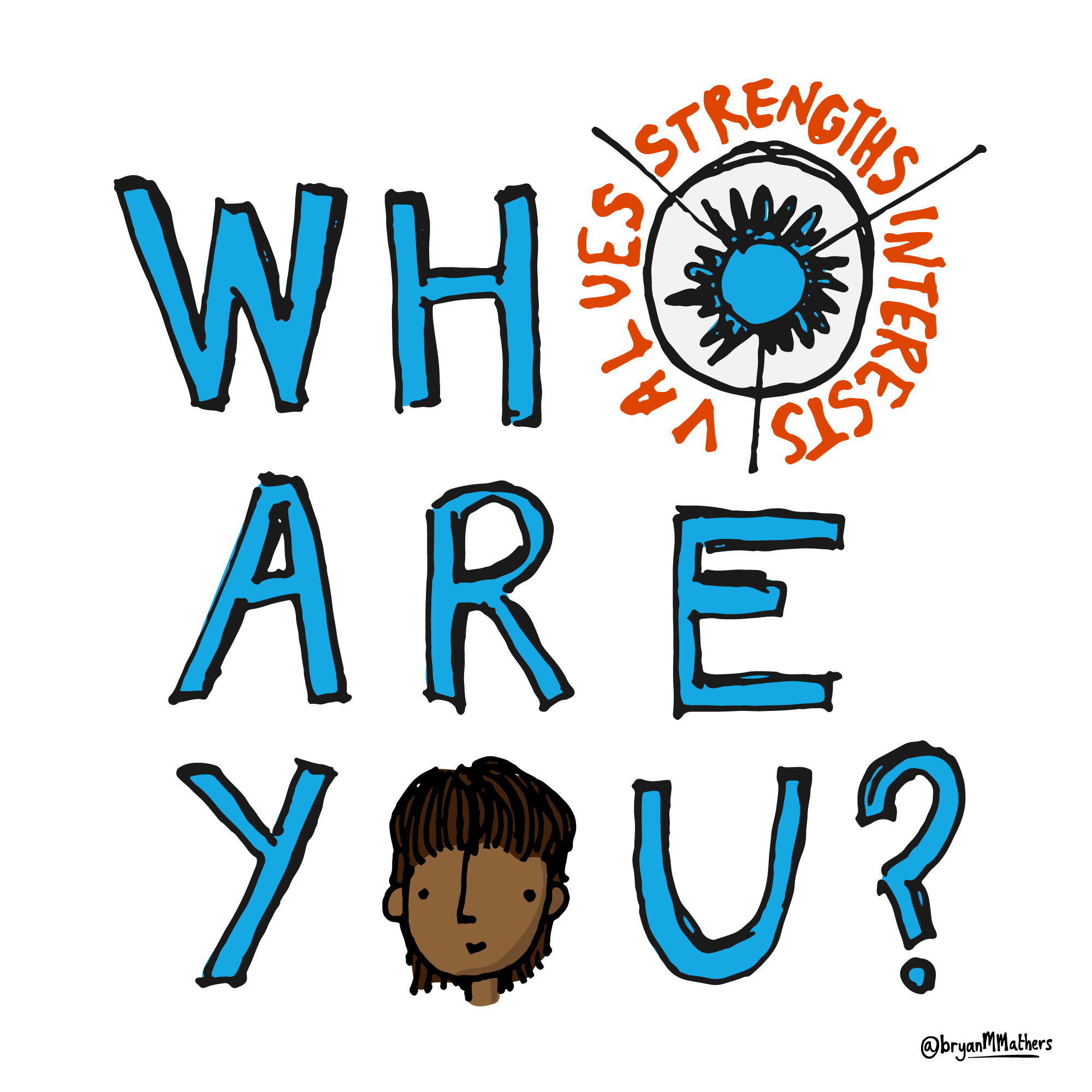 The development of individual strengths, interests and values is a personal process that continues throughout each person's life. As we learn and grow, the people around us begin to see those unique qualities developing. How unique are we? Gallup, the organization that studies strengths, claims that the likelihood of having the same combination of top 5 strengths themes as another person is 1 in 33 million.
Many of the teachers we visited with were excited about their students' unique qualities, and were looking for ways to focus on encouraging what they do well and supporting them in areas where they struggle. Top teachers developed relationships that lead to a deeper understanding of each individual student and they tailored methods to differentiate instruction, which helped the students know they are unique and special.
Teachers are an important catalyst for developing students' strengths, interests and values and key to driving career development and preparing students for the world of work. 
Career Development is a Human Process
What do we mean by 'human process?' We mean that we learn more about ourselves when we invest in dialogue, collaboration and learning experiences with other people. When teachers, parents and mentors help us think more deeply about who we are and who we want to become, we develop more authentic answers to these questions.
When career development takes the form of computer time, we can lose that important human interaction. And as good as any computerized career development assessment may be, the greatest value is in the interpretation or conversation that follows.
A teacher has about 180 days in a school year to help students consider their place in the world and how their talents and interests connect to the world of work. Career development is accelerated when teachers support students as they explore the possibilities for how they might fit in the world.
For many teachers, the evolving world of work is unfamiliar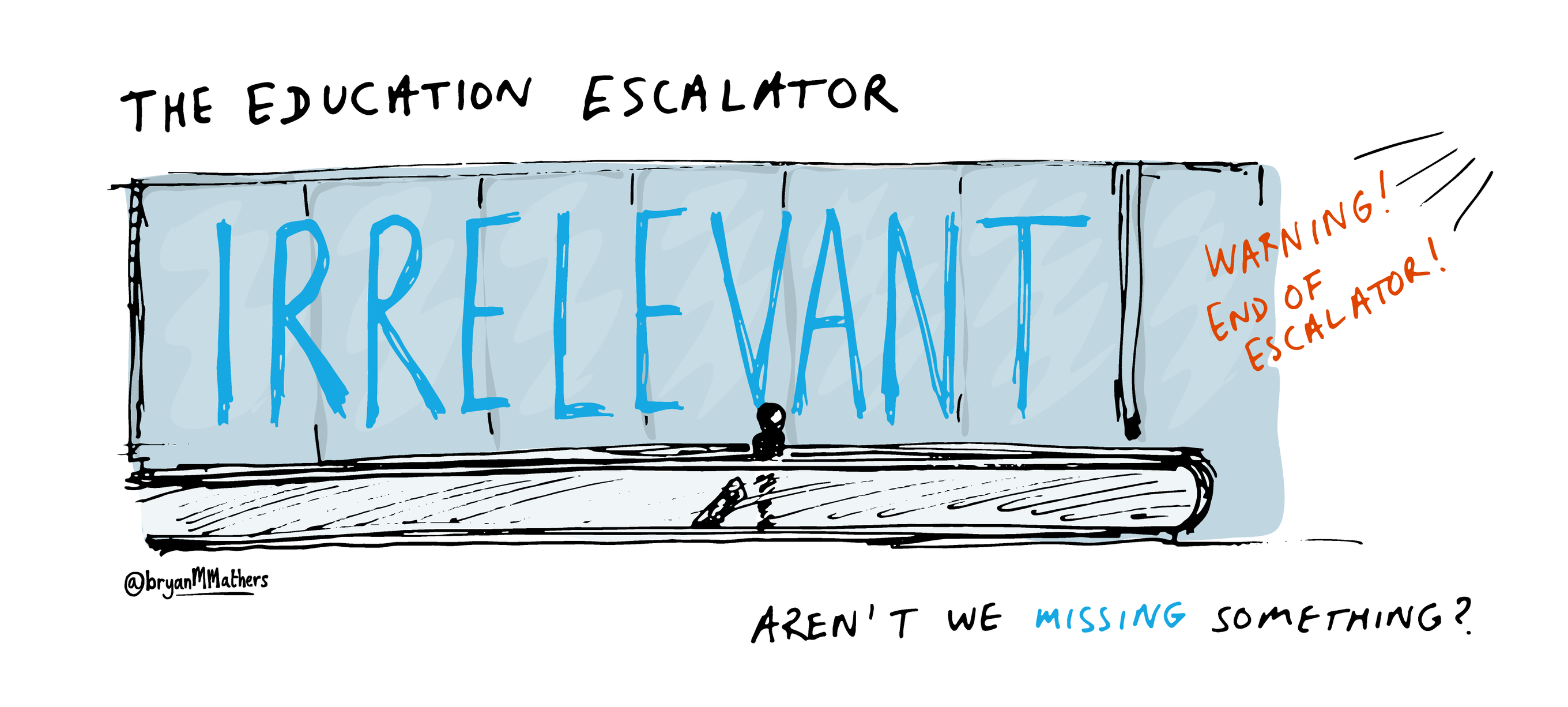 Many teachers enter the field of education right out of college and stay in the field until they retire. The teachers we met with are interested in the data and want to know more about the changing world of work.
Together we looked at research recapping the 2016 Pew Research Center facts about American Workers, resources from the OECD regarding the state of the global economy and data from the Georgetown Center on Education and the Workforce about the changing world of work. The statistics were sometimes overwhelming to teachers. They learned that there are approximately 120 million workers in the US with a growing number of freelance workers living in the gig economy and a plethora of jobs in the US with not enough Americans to fill them. 50 percent of STEM jobs (Science, Technology, Engineering, and Math) don't require a four-year degree, which raises the question: does everyone need to go to college? They discovered that there is a shortage of skilled workers, and that many of the current skilled workers are nearing retirement age.
And then the clincher: there are currently 1.2 billion people in India, and if just 10% of the population is highly skilled and educated, that would be nearly the same number of workers in the whole of the United States – and we didn't mention China's population.
After these discussions, we ensured teachers that these statistics might seem disheartening, but that the first step to helping their students enter the world of work is for them to understand the world of work.
Everyone has a story about someone who is confused about the world of work
Near the end of each workshop, we provided teachers with the chance to consider how they might integrate career development in their own classrooms. We had them explore their own strengths, interests and values through a facilitated activity based on John Holland's RIASEC theory, in which the teachers self-reported their interests. Then they took the SuperStrong assessment, a 15 minute version of the Strong Interest Inventory, so they could cross-reference their self reports with their reported assessment data. For most teachers, it was the first time learning about John Holland and the Holland Codes also known as Holland Occupational Themes.
The experience provided them a new lens through which to see their students, and connected how their own interests can align to the world of work.
However, it also triggered a number of requests to use this process with their own friends and families. We heard stories about family members unsure of their college majors, unsure about their career paths, unsure about next steps, lost, confused and seeking help. For those teachers, the world of work provided an even deeper understanding and a relevance that connected them to real challenges for people they know and care about.
Teachers are already incorporating World of Work explorations and simulations into their lessons
We ended each workshop with the same question: "What is already happening in your classrooms that makes a connection to what you heard today?" We heard that some teachers were using the website Mystery Science to introduce students to science related occupations. At Naranca Elementary School, 3rd grade students were studying the Stormy Skies unit. When the unit was over, some students wanted to continue studying the weather. The students wanted to explore what it means to be a Meteorologists, and at the same time, other students were very clearly uninterested in continuing the work.
The idea that some students were already foreclosing at such an early age around career roles was fascinating for teachers. We provided an overview of this reality based on the career theory research of Linda Gottfredson: "Where do interests, abilities, and other determinants of vocational choice come from?" Research indicates that this choice is affected by various factors. Interests, attitudes, and skills are influenced by environments we share with others and, certainly, there is a relationship between genetics and our environment. As we interact with our environments, our genetically based temperaments become more stable. As we repeat experiences, interests develop. These interests and other qualities gradually become a more stable expression of who we are.
For this reason, it is important for students to have many experiences with the world of work over their educational journey. This gives them a wide range of experiences to make better choices about their interests and the possibilities that exist for them through education and the world of work.
Career development is good for everyone in the organization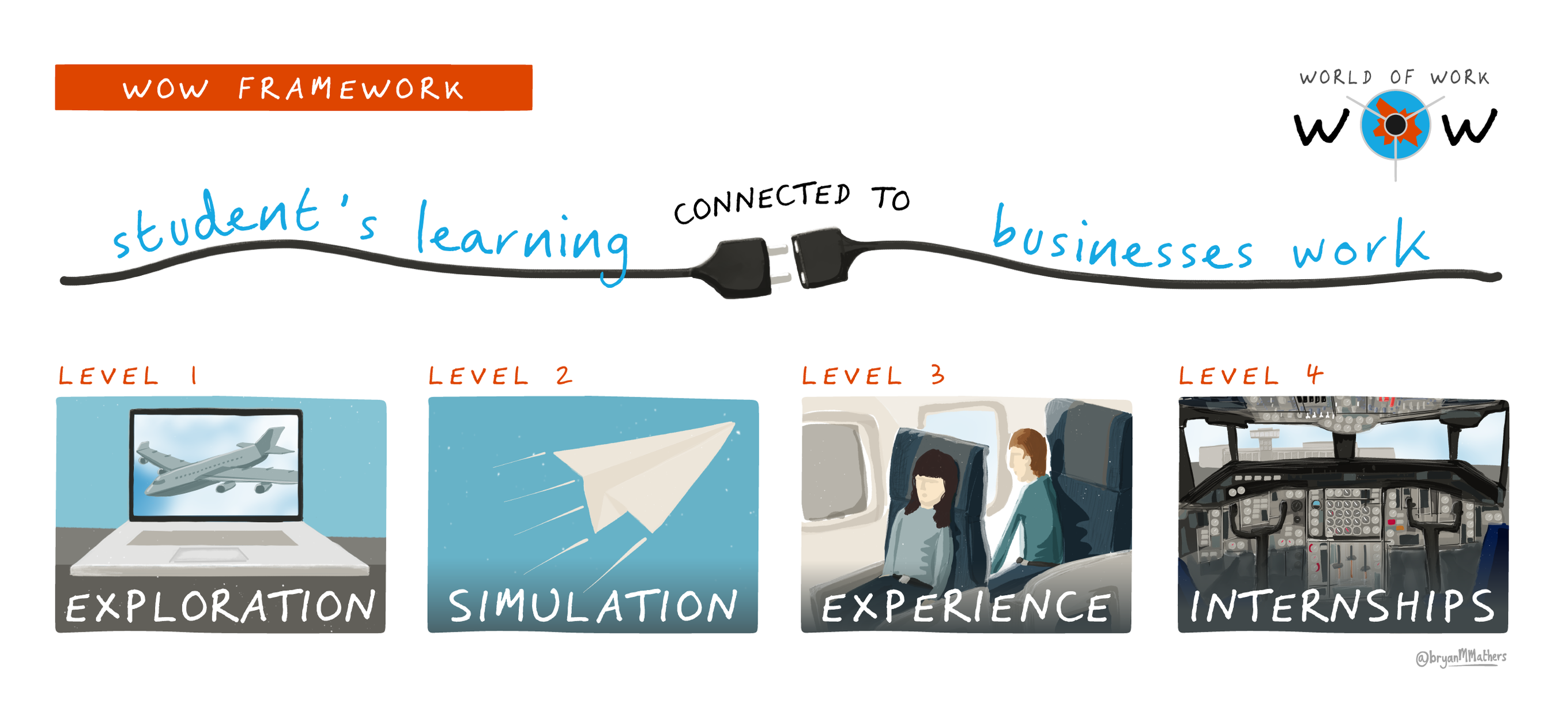 During several all-school meetings we asked the question, "How many of you got into teaching because it was a calling and how many of you fell into it?" About 50% of the teachers stated that it was a calling, the other 50% fell into teaching for different reasons. Among the 50% that fell into teaching, about half continued to be passionate about their career, the other half wished they had chosen another profession.
There were many great conversations that surfaced as we explored topics of career management, choice and purpose with teachers. We even heard from some who were preparing for retirement and how we'd caused them to think about new possibilities in their retirement years. Some where now even seeking career counseling.
This left us thinking – how could we help teachers align their interests to their work so they could uncover or rediscover the purpose in their work? 
According to the Gallup Student Poll, children are 30 times more likely to be engaged in school if the school focuses on their strengths, and they have teachers who get them excited in school.
As we know, adults are important role models for children in learning about the world of work, and in developing their own self concept. There are many key figures, including parents, teachers, elected officials, athletes and people they meet in their own communities, that play a role in shaping students' aspirations. But teachers have the most unique opportunity to help students self-differentiate, role play, explore, dream, verbalize, and test their realities, in order to help them develop a self-concept, and figure out how they can fit into the world.
Our single most important takeaway, as we consider the importance of career development for students and the world of work, is that America's teachers play the lead role in ensuring that America has the talent necessary to compete on the global stage.
Thank you Cajon Valley USD and all the Amazing Teachers for Exploring the World of Work with us.