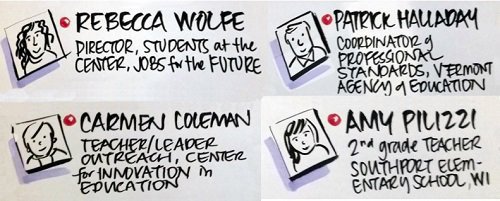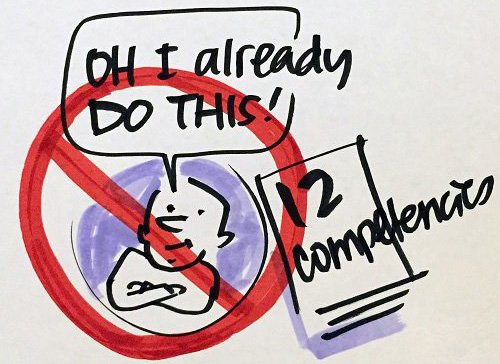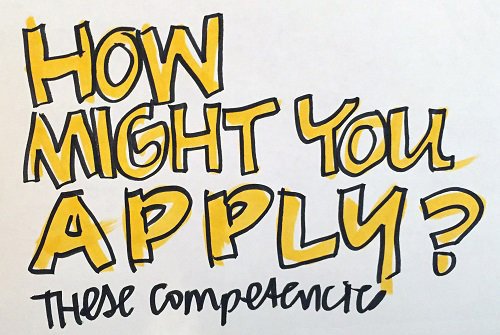 Halladay: Typically states allocate their Title II funds to districts to do what they want with. However, state can provide guidance in terms of these finite resources and professional learning that the state can underwrite as part of Title II funds. Perhaps the use of these funds could be preferenced in this way. Then, the state can "guide from afar," encouraging but not requiring this, which could immediately kill a lot of its creativity and complexity. We may also use it to simply provide guidance for definitions of high-quality professional development for teachers.
Coleman: I'm hoping as a field we'll use these to redesign what we emphasize in teacher preparation and also use it in self-reflection and planning for next steps in professional growth for teachers as Amy mentioned. I will keep this document as the focus of our work with our Next Generation Academy participants in KY. It will become a major driver for our work.
How might you use these competencies in your work? Let us know on Twitter @JFFTweets.
What's next for the Educator Competencies? The state teams in attendance on Monday left with specific ideas for how to bring these competencies back home. As a group, we articulated three critical areas to move the competencies forward into wider implementation:
Connect the new framework to other teacher development work that is already underway.
Increase the comprehensiveness of the competencies to aid districts and states to embed the approaches.
Communicate the importance, meaning, and timeliness of the competencies to state and district leaders, teachers, parents, and in national contexts.
Images in this post are excerpted from graphic facilitation provided by Emily Shephard of The Graphic Distillery.