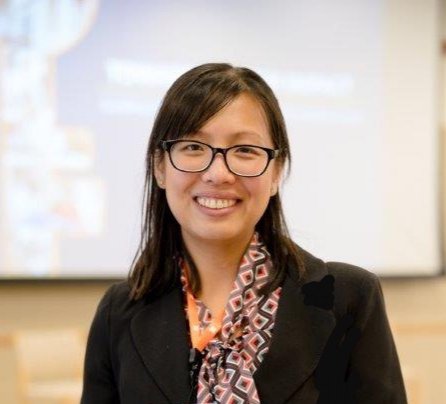 Ying C. Tao is a senior project manager for Finance and Operations at JFF. She oversees a comprehensive project management system to ensure that the organization is able to efficiently, effectively, and strategically meet deliverable requirements for initiatives related to improvement and innovation in K-12 education, and adult learning programs, community colleges, universities, and other postsecondary systems.
Her skills and areas of expertise include:
Project management
Events management
Financial management
Database management
Public speaking
Program operations
System and process improvement
Salesforce administration
Before joining JFF, Ying was the manager of programming and external relations at the Center for Effective Philanthropy (CEP). In that role, she oversaw efforts to organize CEP's conferences and events, communicated CEP's mission and work to the public, supported the marketing of CEP's resources and assessments, and administered the CEP website.
Earlier in her career, Ying held various administrative, programmatic, and fiscal roles at YouthBuild USA, Freedman Healthcare, and 1199SEIU's Training and Upgrading Fund. She is also an AmeriCorps alum, having served two years with the Massachusetts Promise Fellowship.
Ying has spoken on topics related to financial management, and she has led internal training workshops on leading with strengths based on the StrengthsFinder exercise.
"As a first-generation college graduate," Ying says, "JFF's vision of driving change in the American workforce and education systems to promote economic advancement for all is closely aligned with my personal values and mission."
Describing her interests outside of work, she says, "I am a runner who is obsessed with dogs. I have three senior dogs that are beyond spoiled. When we have time, we also foster dogs for local rescue groups."