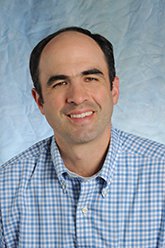 Tom Hooper is an associate vice president at JFF. In his role as AVP, Tom helps lead JFF's work related to increasing opportunities for low-income, low-skilled adults to obtain the education and skills necessary to attain productive jobs and careers. Tom's role includes leading the development of new strategic sector strategies, work-based learning initiatives, and innovative workforce development/economic development projects, building and maintaining effective collaborations with key JFF stakeholders, and supporting strong coordination among JFF's program and initiatives.
Prior to his current role, Tom was a senior director at JFF, leading its regional and sector strategies team as it worked with states and regions to develop industry-focused workforce development strategies. His responsibilities included leading the development of new regional and sector initiatives, developing and maintaining partnerships with critical workforce and employer stakeholders, and working with his team to provide high-impact, effective technical assistance to national, state, and local organizations. In this role, he coached state and regional entities on effective strategies for engaging employers.
Before joining JFF, Tom was a program manager in the Division of Strategic Investments, a program office within the US Department of Labor's Employment and Training Administration (ETA). He managed the Green Jobs training grants, the Trade Adjustment Assistance Community College and Career Training grants, and the Community Based Job Training grants. His responsibilities included leading the development of grant solicitations and program requirements, managing grant performance management and policy development efforts, and overseeing grantee technical assistance activities. He also worked closely with ETA's Office of Policy, Development, and Research to provide input on the design of program evaluations, provide background on programs including challenges faced by grantees, and review and provide feedback on evaluation reports.
Prior to joining ETA, Tom was a national workforce consultant with Goodwill Industries International, helping local Goodwills assess the workforce needs of their communities, analyzing the implications of national workforce development legislation for local Goodwills, and developing partnerships with CVS/Pharmacy, Bank of America, and the US Department of Housing and Urban Development. 
Tom has a master's degree from the University of Texas–Austin and a bachelor's degree from Swarthmore College.