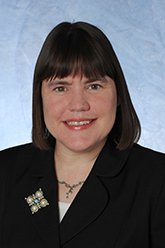 Tara Smith is a director at JFF. She leads research and technical assistance activities related to improving education, workforce, and cross-sector initiatives.
Tara's work focuses on helping stakeholders and communities improve programs and services that prepare individuals for lifelong learning and career pathways leading to family economic security.
Her skills and areas of expertise include:
Place-based and collective impact strategies
Qualitative research and evaluation
Project and research management
Event planning and coordination
Two-generation approaches
Local workforce development initiatives
Before joining JFF, Tara was a research associate at the University of Texas at Austin's Ray Marshall Center for the Study of Human Resources. In that role, she led research and evaluation studies on two-generation strategies, local workforce services providers, applications of workforce system data, and the implementation of federal programs.
Earlier in her career, she worked as an analyst with the Office of Policy Development and Research at the U.S. Department of Labor's Employment and Training Administration. And before that—in what, she says, "now seems like a former life"—she taught second and fourth grade in Austin, Texas.
Tara says she first made a professional connection to JFF when she served as a local evaluator for the Jobs to Careers project. A few years after that, she recalls, "I was thrilled when the opportunity to work for JFF as a remote staff person came up. I appreciate working with people who share my passion for developing education and workforce programs that help families secure a better future."
Tara is a Girl Scout co-leader who enjoys quilting, crochet, and embroidery.