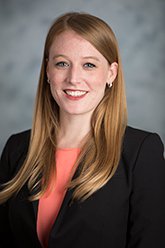 Sheila Jackson is an associate director at JFF, where she is responsible for researching and writing about effective strategies for building grades 9–14 career pathways and supporting the delivery of technical assistance to the Pathways to Prosperity Network.
Sheila co-wrote a two-part brief with her colleague, Charlotte Cahill, about youth access to the workplace with a focus on helping employers navigate the legal and liability issues of having students under 18 in the workplace. She is also involved with JFF's partnership with enterprise software company, SAP, which includes the development of an IT-focused pathway called C-Town Tech at a Boston Public High School.
She is currently writing a "blueprint" for SAP's education initiatives, documenting the key elements of this employer-led initiative to prepare the next generation of young people for college and careers in technology-driven fields.
Prior to joining JFF, Sheila worked at community-based college-access program in San Francisco called Making Waves Education Program, where she supported first-generation college students prepare and apply for college and understand the financial aid process. Prior to her college-access work, she was a special education para-professional in the San Francisco Unified School District.
Sheila holds a bachelor's degree in English literature and French from Wesleyan University and a master's degree in higher education from the Harvard Graduate School of Education.
JFF Publications:
A New Era of Alignment in Massachusetts' Advanced Manufacturing Industry, February 2015

Not as Hard as You Think: Engaging High School Students in Work-Based Learning, May 2015