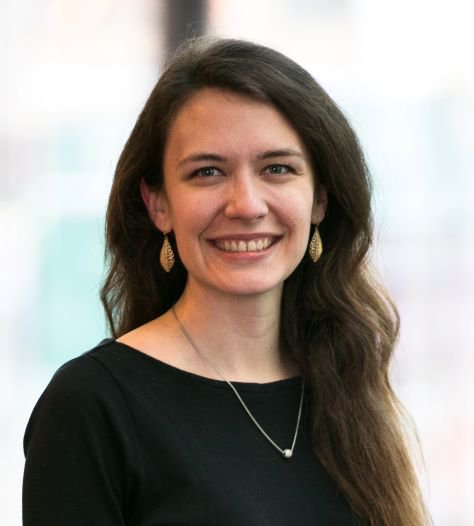 Sarah Bennett is a senior program manager for partner engagement and special projects at JFF. In that role, she supports state, regional, and local efforts to design, strengthen, and scale solutions that create equitable conditions and clear paths to economic advancement for all.
Her skills and areas of expertise include:
Program design and development
Sector strategies
Community and economic development
Workforce development policy
Solutions for priority populations
Education-industry partnerships
Work-based learning
Adult learning
Before joining JFF, Sarah was a program manager at Denver Economic Development and Opportunity, where she worked to ensure that investments in Denver's infrastructure led to construction apprenticeship and employment opportunities for residents of local communities. She also helped lead the Technology Employment in Colorado Partnership, which focuses on expanding the tech and advanced manufacturing talent pipeline.
Earlier in her career, she served as the policy and project director of the New York City Workforce Development Board and worked on poverty alleviation initiatives at the New York City Center for Economic Opportunity.
Sarah has served as a lecturer at the University of Colorado's School of Public Affairs, helped launch a scholarship through Young Professionals in Infrastructure to improve the diversity of the infrastructure labor pool, organizes volunteer opportunities for Davidson College alumni, and serves as a budget reviewer for the Government Finance Officers Association.
Sarah would love to talk to you about national parks, crafts like calligraphy and blacksmithing, road trips global and domestic, science fiction and fantasy, food, and your favorite books."