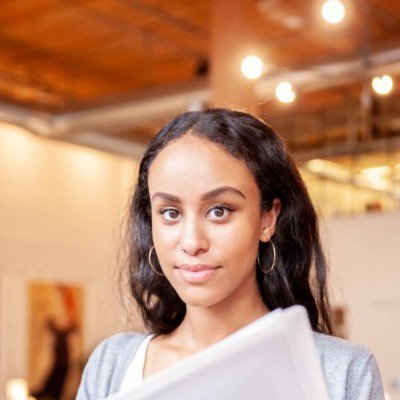 Rekeik Meshesha is a program manager at Jobs for the Future. As a member of the Financing the Future team, she helps to lead projects that center innovative finance efforts within education and to maintain funder relationships to ensure programmatic success and collaboration across JFF. Her skills and areas of expertise include:
Data analysis
Program management
Policy analysis
Qualitative policy research
Previously, Rekeik was a program manager at the nonprofit KD Hall Foundation. There, she managed its flagship annual internship program, placing women ages 18-21 in career-building internships with partner organizations. She also led a seven-person documentary team at KD Hall that created a film on the effects of the COVID-19 pandemic on at-risk communities in Washington state. Before that, she worked at Perkins Coie as a conflicts analyst, using open source and database research to help the law firm avoid conflicts of interest involving new clients and potential hires.
Rekeik has a master's degree in immigration and public policy from the London School of Economics and a bachelor's degree in law, societies, and justice from the University of Washington.
She says she was drawn to JFF because working at the organization "is a great way to focus on large issues like economic advancement in a cross-collaborative and innovative space. The thought leadership that crosses multiple disciplines fosters an environment that centers creative and progressive problem-solving."
Outside of work, Rekeik loves to travel. She is particularly interested in visiting more countries in Africa and Asia.