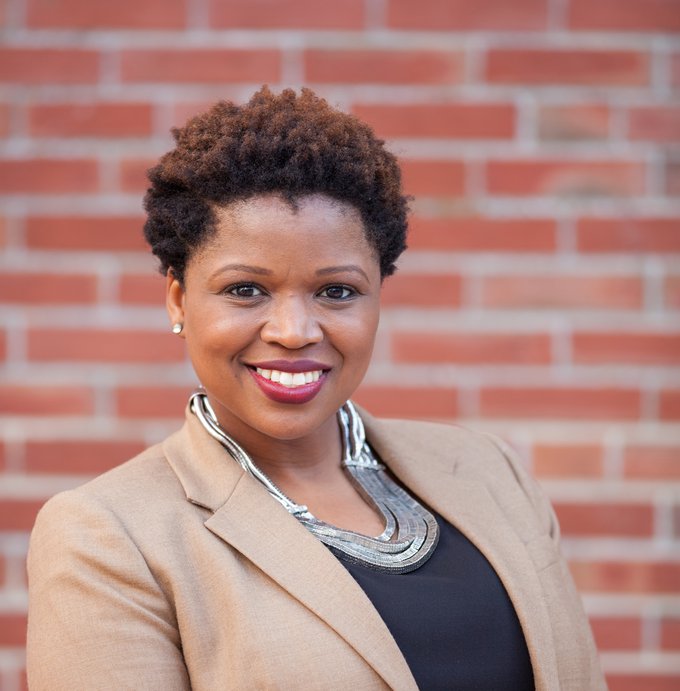 Presceia O. Cooper-Dennis is the director of talent acquisition at JFF. As a member of the human resources team, she leads all efforts to recruit, hire, develop, and retain a diverse staff made up of exceptional people.
Her skills and areas of expertise include:

Recruiting and search management
Organizational development
Diversity, equity, and inclusion
Before joining JFF, Presceia led efforts related to recruiting, talent management, and diversity, equity, and inclusion (DEI) at several mission-driven, capacity-building organizations, including a national search firm called Commongood Careers, the Institute for Nonprofit Practice, and Panorama Education, where she was on the team that rolled out the organization's first DEI strategic plan.

Presceia says she was drawn to JFF because she thinks the organization's economic mobility and workforce development work is transformative, particularly for communities of color and people from other marginalized populations who have not historically had equal access to opportunities to thrive. "This work changes lives and is a critical lever for social justice," she says.

Describing her interests outside of work, Presceia says, "I love to cook and spend time with family and friends. I am obsessed with elephants and collect them for my home and office space."