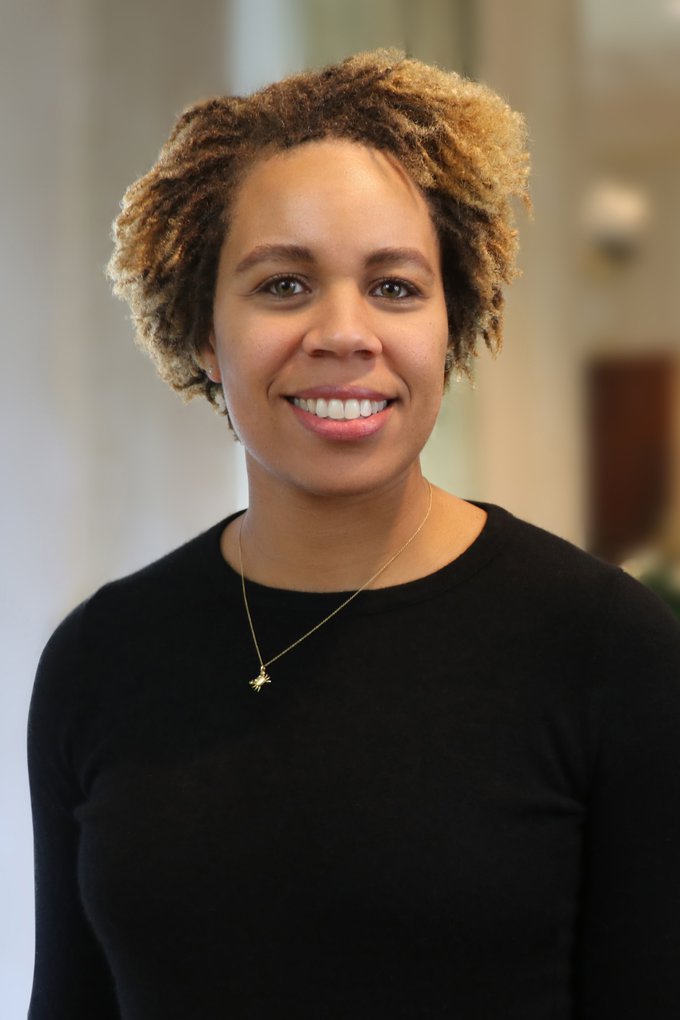 Nyema Mitchell is an associate director with JFF's Postsecondary team, which works to improve student success by helping states and their community colleges dramatically increase the number of students who complete college and earn high-value credentials. Nyema supports the national network of Student Success Centers. This work includes designing and developing services and supporting data collection and program evaluation, as well as targeted coaching and technical assistance.
Prior to joining JFF, she was a researcher with the Center for Education Policy at SRI International, where she contributed to the design and implementation of large-scale, multi-year evaluations; conducted systematic data analysis; managed teams of researchers; wrote proposals; and built strong relationships with external partners.
Nyema has a master's degree in public policy from the Georgia Institute of Technology and a bachelor's degree in education studies and public policy from Brown University.