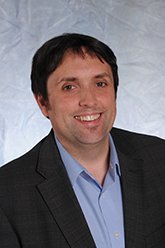 Matthew A. Poland is a senior program manager at JFF. In that role, he works to inspire education and workforce practitioners to engage in the future of work, and he supports their efforts to deepen their relationships with businesses and solve program design challenges.
Matthew focuses on understanding emerging technologies and their impact on the economy, developing relationships with businesses and employers, and building meaningful work-based learning experiences.
His skills and areas of expertise include:
The future of work (the gig economy, automation, and emerging technologies, etc.)
Business and employer engagement
Work-based learning system and experience design and management
Partnership development and management
Strategic planning
Career and technical education design strategy
Workforce development programming
Policy advocacy, design, and analysis
Nonprofit organization management
Knowledge of specific populations, including people with disabilities and disconnected youth
Matthew has more than 19 years of experience working with marginalized populations, and he brings the perspective of people who face barriers to education and employment to every project.
Before joining JFF, he managed a work-based learning intermediary for youth at the United Way of the Bay Area in San Francisco. Before that, he helped design and manage an employment services program for people with disabilities at California Pacific Medical Center.
He speaks regularly on the future of work and what it may mean for marginalized populations and programs that serve them.
Matthew says working at JFF "offers me ample opportunities to have an impact in the field serving people who need support. The deep expertise of the staff and visionary leadership catalyze economic advancement for all."
Outside of work, Matthew says, "politics are my favorite sport and music is my hobby. Although I'm no longer in a band, I still occasionally pick up a guitar or drumsticks."