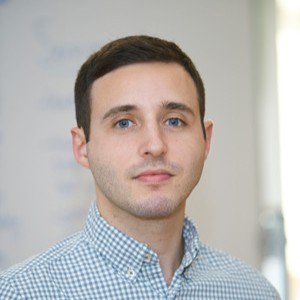 Matthew Longo is a senior program manager at JFF. In that role, he collaborates with JFF staff members and external partners on a wide range of initiatives across the breadth of JFF's units, programs, and projects, all with the aim of building equitable conditions and paths for economic advancement for all.
His skills and areas of expertise include:
Program design and development
College and career advising
Workforce planning
Experiential learning
Career pathways
Stakeholder engagement
Business and industry partnerships outreach
Before joining JFF, Matt was the program manager of youth and industry engagement at the New York City Department of Buildings. In that role, he developed DOB Scholars, a career development program for City University of New York students interested in engineering, architecture, construction inspection, and public policy. Matt also created the Youth Leadership Council for Sustainability & Construction Safety, a curriculum centered on the city's recent sustainability laws. He also oversaw a robust internship and fellowship program for the agency.
Earlier in his career, Matt worked with the Skadden, Arps Honors Program in Legal Studies, a career development program for pre-law students at the City College of New York whose primary aim is to diversify the legal profession.
Matt has delivered presentations about his career development and workforce planning models for organizations like the American Institute of Architects and New York City's Department of Citywide Administrative Services.
Matt says he was inspired join JFF because of the organization's mission of pursuing economic advancement for all through innovative means. Additionally, JFF's sheer number of initiatives, and the ambition behind that workload, continues to serve as a motivation for joining the JFF team.
Outside of work, Matt enjoys spending time with his wife and expanding his already excessive record collection.