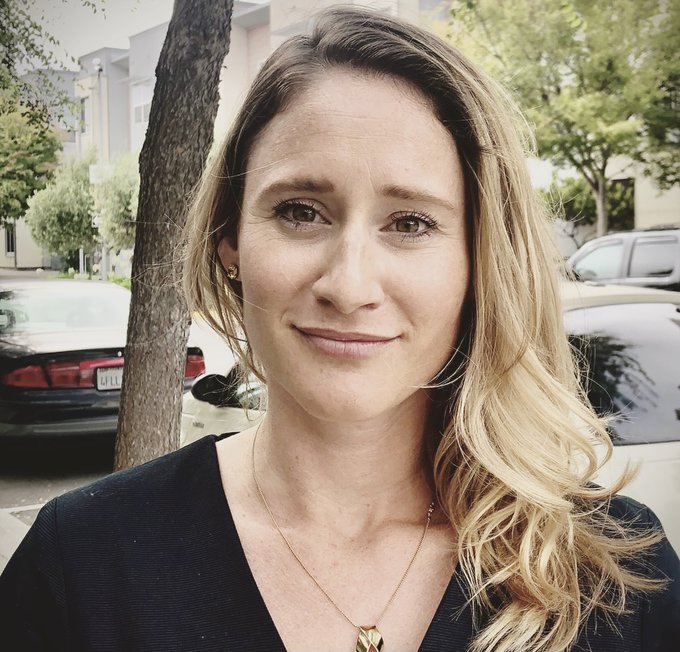 Krysti Specht is a director in the Center for Apprenticeship & Work-Based Learning at JFF. In that role, she supports the national expansion of innovative practices that connect education and employment for all Americans.
Her skills and areas of expertise include:
Work-based learning supporting nontraditional tech talent
Building comprehensive and culturally competent apprenticeship programs
Community and economic development
Building stronger pipelines to opportunity
Building programs from scratch
Workforce policy implementation and alignment
Postsecondary education access and opportunity
Writing and wordsmithing
Before joining JFF, Krysti worked to grow and sustain tech apprenticeships through local and regional partnerships at TechSF, an initiative of the San Francisco Office of Economic and Workforce Development. In that role, she cofounded Apprenticeship Bay Area, a regional initiative to advance tech apprenticeships, and was a founding member of the Northern California Apprenticeship Network. She also helped lead ApprenticeSIP, a monthly series of virtual events highlighting news and innovation in apprenticeship, and created TechSF Days, a program that helps tech jobseekers gain exposure to work-based learning and build social capital.
Earlier in her career, Krysti spent more than 10 years in programs supporting first-generation high school and middle school students from low-income backgrounds, first with the Japanese Community Youth Council in San Francisco and then with the Council for Opportunity in Education in Washington, DC.
Krysti says she is thrilled to be joining JFF and focusing on the nexus of education and employment. "As a former educator," she says, "I watched my students thrive through college only to graduate to empty job prospects and debt. I look forward to supporting solutions that are anchored in creating opportunity and financial mobility."
"Beyond my work," she says, "I am a Bernese mountain dog mom, an avid runner, a gardener, and a water sports enthusiast."