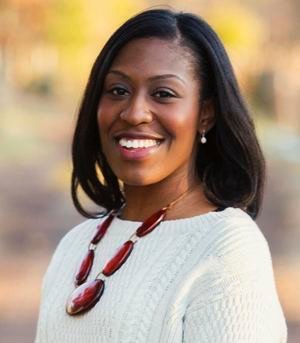 Krista Ford is an Associate Director at JFF, supporting initiatives that broaden access to high-quality education and workforce opportunities.
Krista's work focuses on postsecondary credential attainment and workforce development strategies that create pathways to social and economic advancement for all.
Her skills and areas of expertise include:
Program development and management
Community outreach and engagement
Partnership development
Student recruitment, enrollment, and advising
This is Krista's second stint with JFF. In an earlier phase of her career, she worked for JFF providing technical assistance and program support for national community college consortia building accelerated career pathways programs for low-skilled adult learners and people whose employment status was affected by trends in foreign trade.
In between engagements at JFF, Krista led outreach, community engagement, and student recruitment efforts for postsecondary education, adult education, and workforce training providers in Boston and Washington, DC. She developed and led market analyses aimed at assessing need, understanding and addressing barriers to accessing education and training, and gauging the effectiveness of outreach campaigns.
Speaking as a boomerang employee, Krista says she is drawn to JFF because the organization's work is unique in that it blends policy, practice, and research to imagine and design more inclusive workforce and education systems.
Krista is an avid reader and loves to spend time trying new restaurants and recipes, traveling, and visiting museums. She has a bachelor's degree from Princeton University and a master's degree in public policy from Brandeis University.