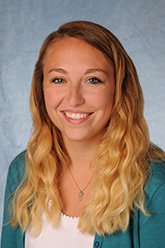 Kelsey Morse is an associate director of workforce strategy and planning at JFF. As a member of the People & Culture team, she ensures that JFF has the talent it needs when it needs it.
Kelsey provides analytical and consultative support, helping the organization address immediate staffing challenges and proactively plan for the future. She acts as a key business partner to the vice president of People & Culture, the director of talent acquisition, and other unit leaders to drive JFF's workforce strategy and planning and to help the People & Culture team build the essential talent management systems and practices that will help JFF meet its strategic objectives.
Her skills and areas of expertise include:
People operations
Leadership development
Change management
Workforce strategy
Project management
Relationship management
Diversity, equity, and inclusion strategies
A people-focused professional with a business-oriented entrepreneurial mind, Kelsey has worked across both project and organizational service teams during her time at JFF. That experience has allowed her to better understand the needs of the organization.
Before joining JFF, she was a campus organizer at Holyoke Community College and Westfield State University in Massachusetts. In that role, she supported full-time recruitment as well as sustainability efforts on campus.
Kelsey says that she is inspired by JFF's mission and that "even in an internal-facing role, I'm able to feel the connection to our work in the field."
She is currently pursuing an MBA at Boston University and expects to complete the program in 2022. She has a bachelor's degree in sociology/anthropology and environmental studies from Saint Michael's College.
Outside of work, Kelsey teaches yoga and enjoys hiking and any other activities that allow her to be outdoors.