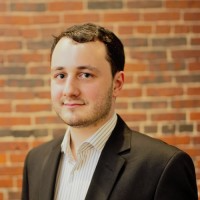 Julian Martinez is development coordinator at JFF. He is responsible for orchestrating the timely completion of proposals and execution of award agreements.
His skills and areas of expertise include:
Project management
Data analysis
Systems administration
Before joining JFF, Julian was an AmeriCorps teaching fellow in Chelsea and Somerville, Massachusetts, through Citizen Schools. There, he initially oversaw the operations and logistics of two school programs. He later moved into a position on the national research and evaluation team, where he analyzed volunteer data across all major regions and reported to constituent teams.
Julian says he was attracted to JFF because the organization is "uniquely positioned to catalyze the valuable and talented communities so long overlooked into disrupting and changing the systems of oppression that attempt to keep them voiceless."
A Miami native, when he's not at work Julian can be found slinging cards and rolling dice for tabletop games when he can't find a pickup game of some team sport.