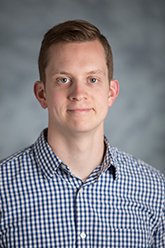 Joe Deegan is an associate director at JFF, where he works with frontline organizations to create opportunities for learners and workers across the United States.
Joe's work focuses on the potential for innovative, short-term education and training programs to support the advancement of people who don't have the work or wages they need to get by. He has provided coaching to leaders of community colleges and nonprofit organizations, and he has pursued original research on promising practices.
His skills and areas of expertise include:
Competency-based education
IT training programs
Partnerships between colleges and community-based organizations
Program design and development
Postsecondary access and success
Positive youth development
Asset-based approaches
Before joining JFF, Joe managed a postsecondary bridging program that connected opportunity youth to community college programs. He has also worked to create partnerships between traditional four-year universities and their local communities in rural Maine and in New Orleans.
Earlier in his career, Joe served two terms as an AmeriCorps VISTA volunteer, and he taught English as a foreign language to Slovak middle and high school students as part of the Fulbright English Teaching Assistantship program.
Joe is a member of the associate board of Chicago Debates, the nation's largest urban debate league, which serves middle school and high school students throughout the city of Chicago.
Joe says he was drawn to JFF because the organization "is addressing the most pressing issues of our time and understands and creates change for people who would otherwise be left behind in education and the economy."
On a personal note, Joe says, "I live in Chicago with my wife, Jessica, who works at a community-based legal defense nonprofit in the North Lawndale neighborhood. We enjoy working around the house and sharing great meals with our friends and neighbors."